Introduction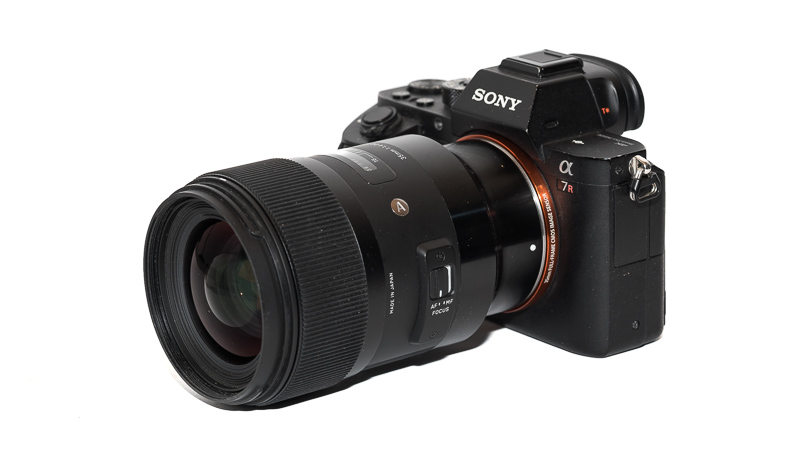 You have been asking for reviews of Sigma Art lenses for quite some time now, so I am glad that I can finally present you one of the Sigma 35mm 1.4 Art. Let us find out if this is the better choice compared to the Sony FE 35mm 1.4 ZA.
Sample Images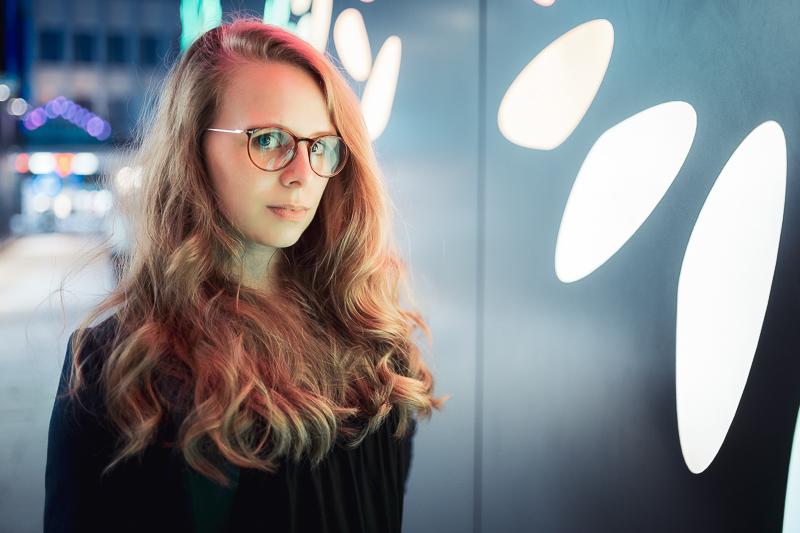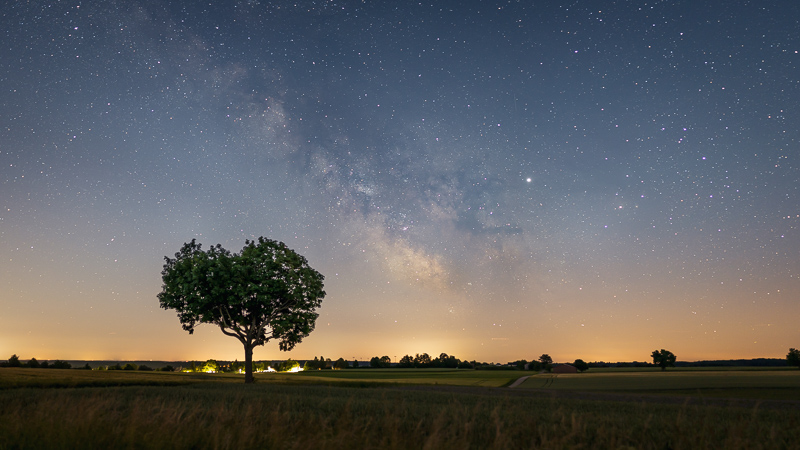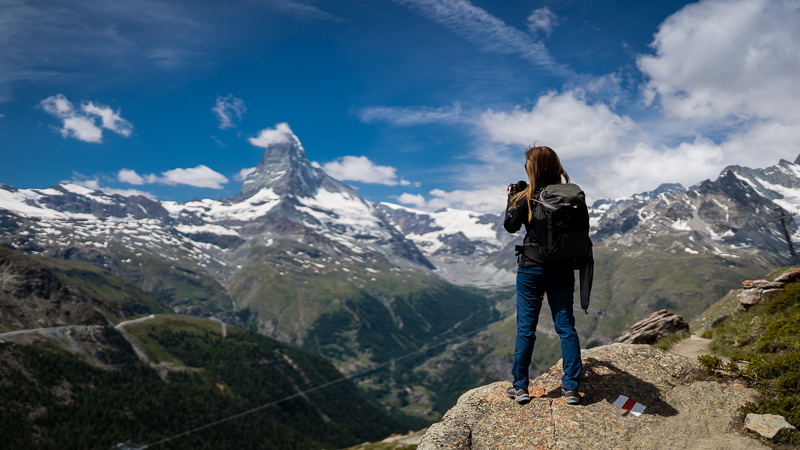 Most of the sample images in this review can be found in full resolution here.
Specifications / Version History
The Sigma 35mm 1.4 Art was the first lens of Sigma's Global Vision lens lineup and the first lens of the Art series. It comes in many different mounts including Sony-E, which is the version reviewed here and has the following specifications:
Diameter: 79 mm
Field of view: 63° (diagonally)
Length: 121 mm
Weight: 740g (without hood and caps)
Filter Diameter: 67 mm
Number of Aperture Blades: 9 (rounded)
Elements/Groups: 13/11
Close Focusing Distance: 0.30 m
Maximum Magnification: 1:5.2
Mount: Sony-E
You may also have a look at the official page.
You can usually find the Sigma 35mm 1.4 Art on amazon.com/amazon.de, B&H or ebay.com/ebay.de for about $770/749€ new or used for roughly 100 bucks less (affiliate links)
Operation
Handling
Unlike other native AF lenses for E-mount the Sigma lenses (except for the APS-C lenses and the 70mm 2.8 macro) feature a physical distance scale and a direct coupling of focus ring and internal mechanics.
To me this is good news, as coupled with the nice resistance of the focus ring this gives a nice manual focus experience, only the rather short focus throw of 90° spoils the game slightly.
The lens further features an AF/MF switch but no other button and no aperture ring.
A bayonet type lens hood is also part of the package. For transport it can be mounted reversed.
Compared to the Sony FE 35mm 1.4 ZA this Sigma lens is 8mm longer and 110g heavier. As both lenses are big and heavy to begin with I barely noticed this difference in the field.
I greatly prefer working with the Sigma due to AF/MF switch and linear manual focus though, but I would still prefer a GM lens with an added aperture ring and focus hold button.
Build Quality
The outer barrel is made of high quality polycarbonate while most of the internal parts are made of metal, as lensrentals has shown in their teardown. The E-mount version also features a rubber gasket on the bayonet.
The lens is available for quite some time now and so far I haven't read any reports on these lenses failing, so the construction seems to be quite reliable.
Autofocus
I have only used the lens for slow moving adults and encountered no problems with the autofocus. If you primarily want to take pictures of running animals or small children you may come to a different conclusion.
Eye-AF also works generally well, but you have to be close to your subject for the camera to actually recognize an eye in the frame (this is true for all wide angle lenses). So at the distances I was mostly using this lens the cameras usually resorted back to face-detect mode.
For my type of shooting there is no tangible difference between this Sigma 35mm 1.4 Art and the Sony FE 35mm 1.4 ZA, but depending on your shooting habits you may arrive at a different conclusion.
Vignetting
light falloff

Wide open there is strong light falloff of roughly 2.9 EV, stopped down to f/2.0 this improves to 1.9 EV, stopped down to f/2.8 it is 1.1 EV and further improves to 0.7 EV at f/8.0. You can either correct this in Lightroom or directly in camera.
From f/1.4 to f/2.0 these are very comparable to the Sony FE 35mm 1.4 ZA, stopped down this Sigma shows about half a stop less vignetting.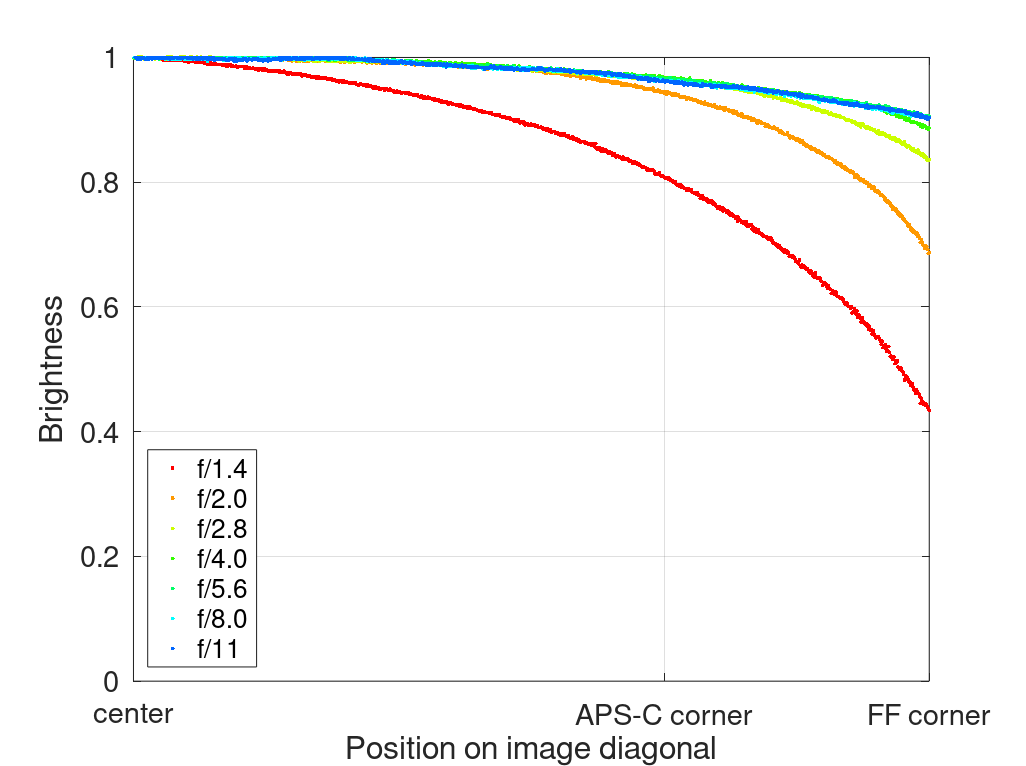 It is recommended to have a look at this article first to get an idea how this brightness graph works.
color cast
I did not detect any color cast issues with this lens.
optical vignetting

Very fast lenses often show optical vignetting. Without going too much into technical details mechanical vignetting leads to the truncation of light circles towards the borders of the frame.
In the center of the frame almost every lens will render a perfect circle, but only lenses with very low optical vignetting will keep this shape in the corners.
So in the following comparison we move from the center (left) to the extreme corner (right) and see how the shape of the light circle changes.
I did not shoot the lenses side by side, but was using roughly the same focus distance for both.
As you can see the Sigma 35mm 1.4 Art and the Sony FE 35mm 1.4 ZA perform very similar in this category down to the obvious onion ring structures.
Sharpness
Sample variation / Variance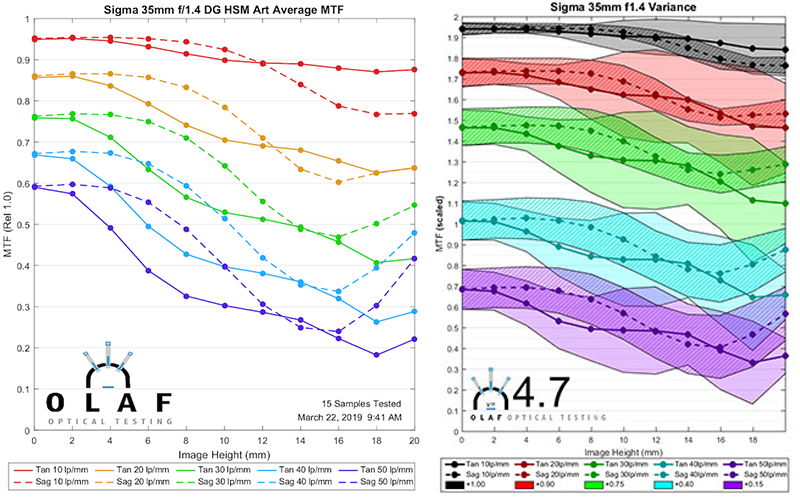 It is hard to get decent numbers on sample variation, but the guys from Lensrentals actually measured a host of copies and put together these graphs.
The MTF of this lens are noticeably higher on average compared to those of the Sony FE 35mm 1.4 ZA and the sample variation is also significantly lower. I have used  two of these lenses so far and both were really well centered.
Keep in mind though MTF are usually measured with the lens set to infinity and the performance at other distances can be very different.
infinity
The center already looks pretty good at f/1.4, notice the lack of color aberrations compared to the Sony FE 35mm 1.4 ZA. Stopping down to f/2.0 further increases the contrast.
Both lenses share the midzone dip though, so stopping down to f/5.6 is advisable for best performance in the midframe.
Focus on center <-> focus on corner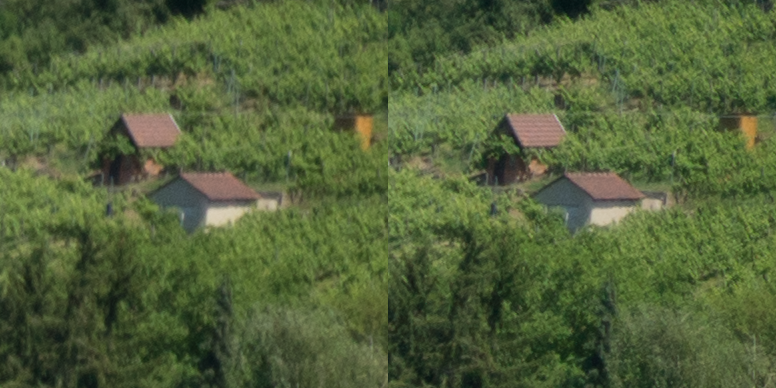 The corners suffer noticeably due to field curvature, you can get better across frame performance if you adjust the focus a bit which I did not do for the chart above.
portrait distance
For portraiture it isn't so important how flat the field is, it is more interesting to see what the sharpness is like when focused at different parts of the frame to take field curvature out of the equasion.
This is what I did here, I refocused for every shot to get the best possible result at different locations in the frame (center, inner midframe, outer midframe and border).
Focus distance was roughly 1.0 m and the circle of the dollar bill is more or less the size of a human eye.
100% crops, A7rII
The lens looks really good in the center, still good in the midframe but only okay in the outer midframe region. Keep in mind you are looking at 100% crops though, for normal portrait field use the lens will still give you satisfactory results.
Furthermore I found out that the Sigma 35mm 1.4 Art is a design very vulnerbale to even the slightest change in flange focal distance so performance can vary a lot between different cameras, depending on how camera and lens tolerances overlap.

close (0.30 m, 1:5.6)

100% crops from center, A7rII
The Sigma 35mm 1.4 Art is a pretty strong performer at the minimum focus distance. Resolution and contrast are really good from wide open and stopping down mostly increases performance off-center.
The Sony FE 35mm 1.4 ZA looks slightly worse in the center at f/1.4, similar at f/2.0 and very slightly better stopped down further. The differences are minor.
Flare resistance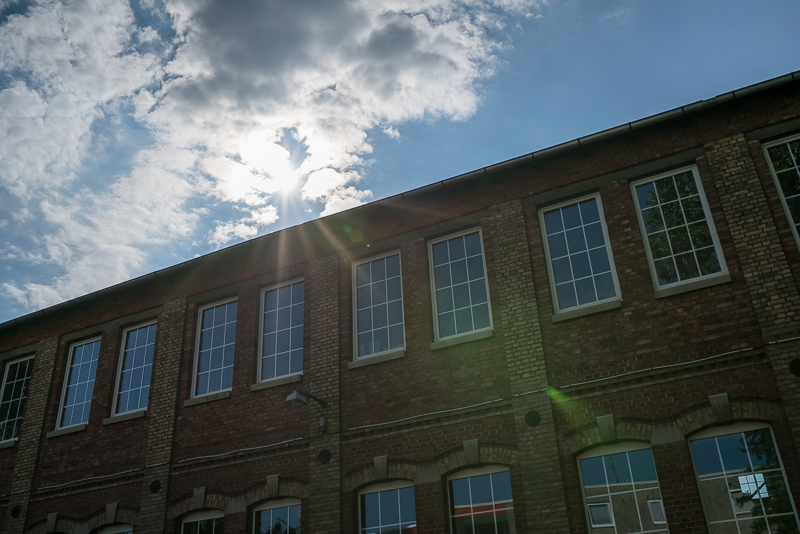 When shooting directly into the sun contrast stays on a rather high level. But there are a few ghosts and small artifacts scattered across the frame. These are mostly green and often hard to spot against a blue sky: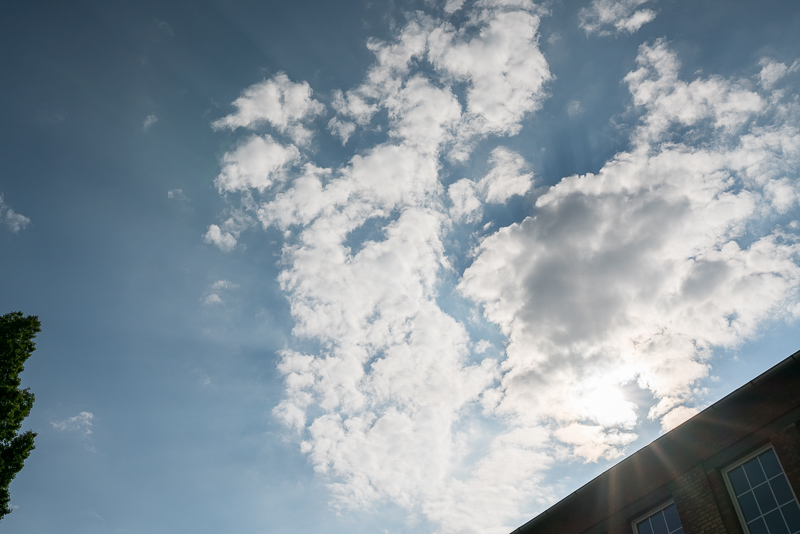 When you place the sun close to the corner you can catch bigger ghosts and also a bit of veling flare, the hood doesn't really help here.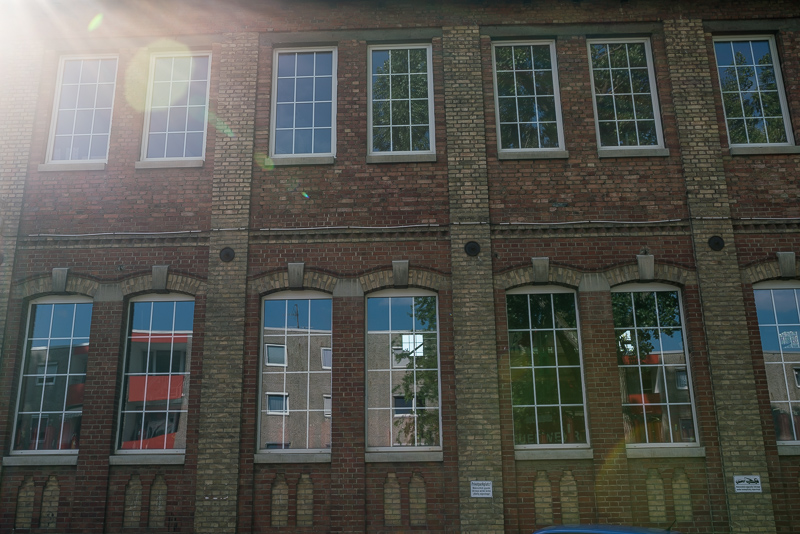 This is not a bad performance, but also not a great one.
The Voigtlander VM 35mm 1.7 Ultron and also the Sony FE 35mm 1.4 ZA fare better in this category.
Coma
From what I have read elsewhere and going by the lenstip review I was expecting to see a great performance here but instead I am a bit disappointed.
At f/1.4 the coma performance is not that great as the artifacts are rather big and a bit obstrusive. It takes stopping down to f/2.8 for decent performance.
Furthermore the field curvature has to be taken into account, but the level of coma does not seem to be affected as much as sharpness by it.
100% crops from extreme corner, focused on corner, A7rII
Stars are slightly more forgiving than city lights, so it is still possible to use this lens for astrophotography: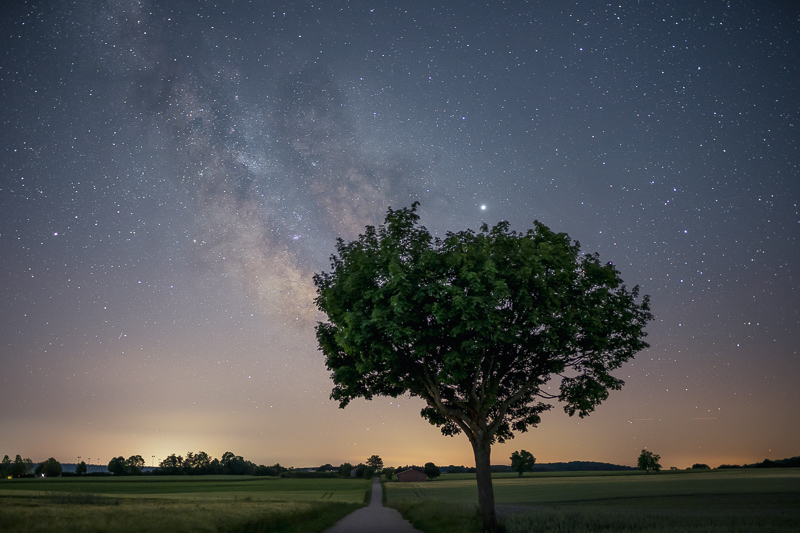 With very bright stars in the corner you will be able to spot some coma in the corners looking at the files at 100%, but in real pictures this will hardly be visible.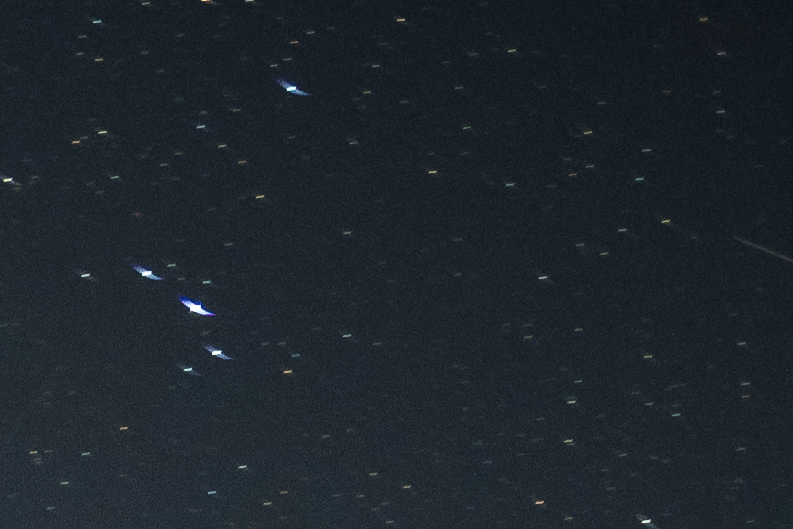 I did some further research. This post at dpreview shows the same exact coma pattern on a different camera, and I also had Haitong Yu – who helped me with my guide to lenses for astrophotography – double check with a similar scene and he got the same results. So this should be in line with what is to be expected from this lens.
Distortion
The lens has a slight wavy barrel distortion. There are of course lens profiles to correct this available, either in camera or in post.
Bokeh
The bokeh rendering is surely one of the main reasons to get a fast 35mm lens. It would surely be for me, so let us have a closer look how it performs at different distances.
In close focus scenarios the bokeh is pretty nice, smooth and with very noticeable subject separation. With faces close to the camera you have to be a bit careful to avoid too much (unfavourable) distortion though: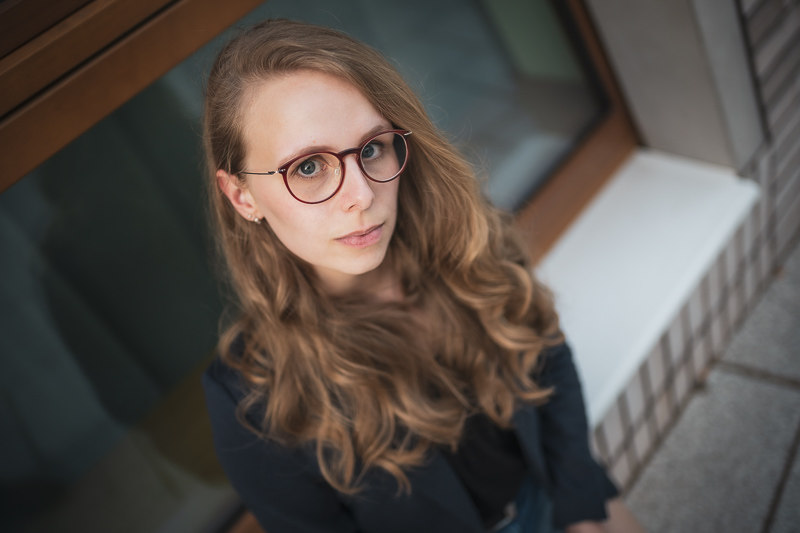 At half body distances there is still a noticeable amount of bokeh, but depending on the background you may begin to see some busyness near the borders/corners or in the transition zone: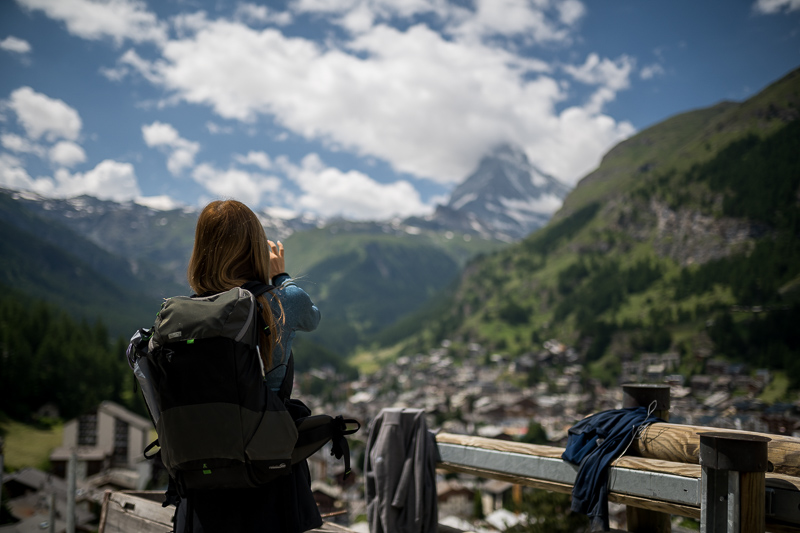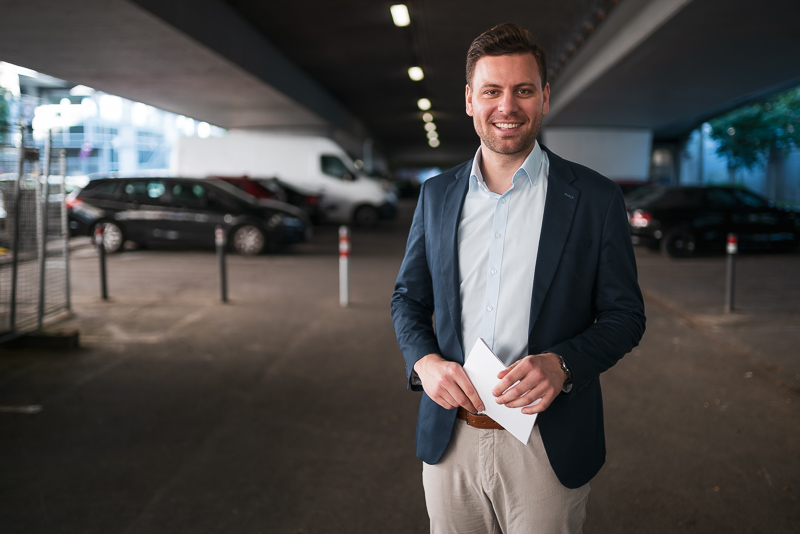 At longer distances (e.g. full body portraits) where the transition zone overlaps with the background many fast wide angle lenses struggle. This is also true for the Sigma 35mm 1.4 Art, at least close to the borders/corners: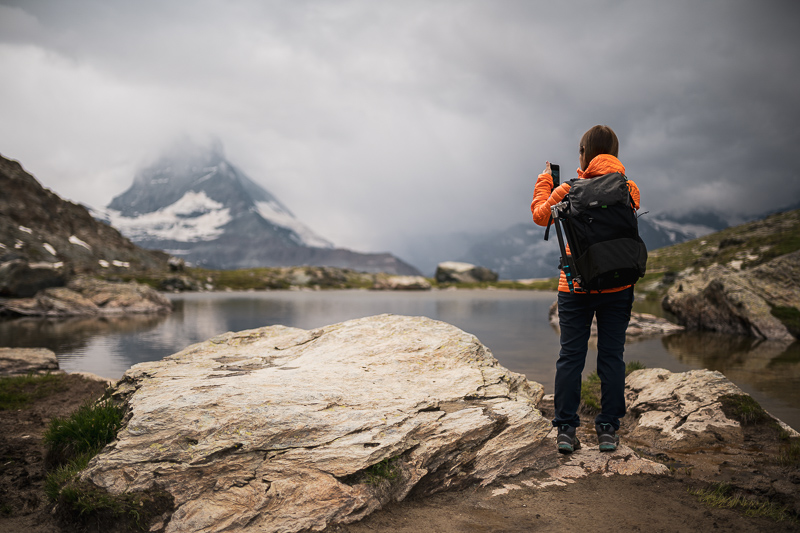 If you focus on something (or someone) even farther away there will only be very little bokeh visible in your shots: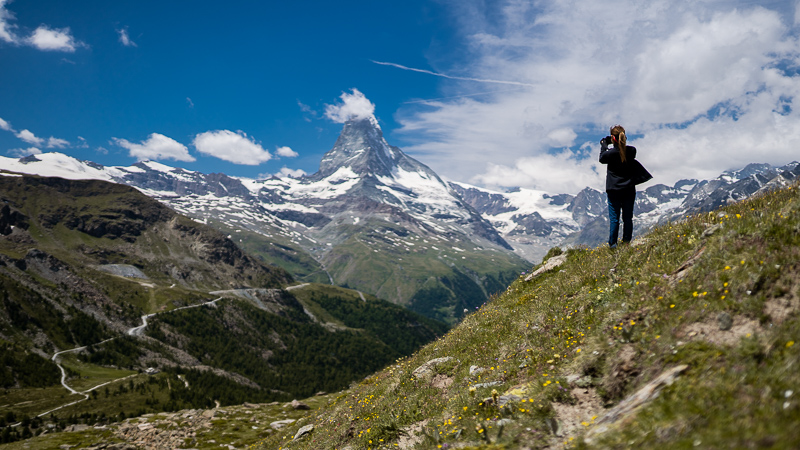 Just like the Sony FE 35mm 1.4 ZA this Sigma still uses less refined aspherical elements that lead to onion ring structures in light circles (also see the "optical vignetting" section).
Whether this bothers you or not depends a lot on what subjects you are usually shooting: if you do lots of shooting in the city during blue hour it probably will, if you usually take pictures in more rural areas and forests it may not at all.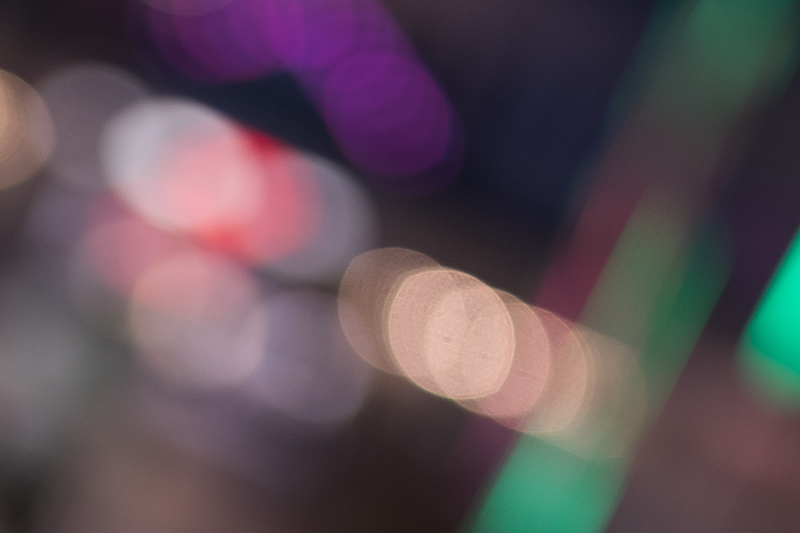 The Sony FE 35mm 1.4 ZA is reknown to be a 35mm 1.4 lens with pleasing bokeh, so I was expecting this Sigma 35mm 1.4 Art to show a worse performance. But honestly I found the differences to be not nearly as big as the internet will try to make you believe.
Still: best have a look at the sample images and see for yourself if you like the rendering or not.
Sunstars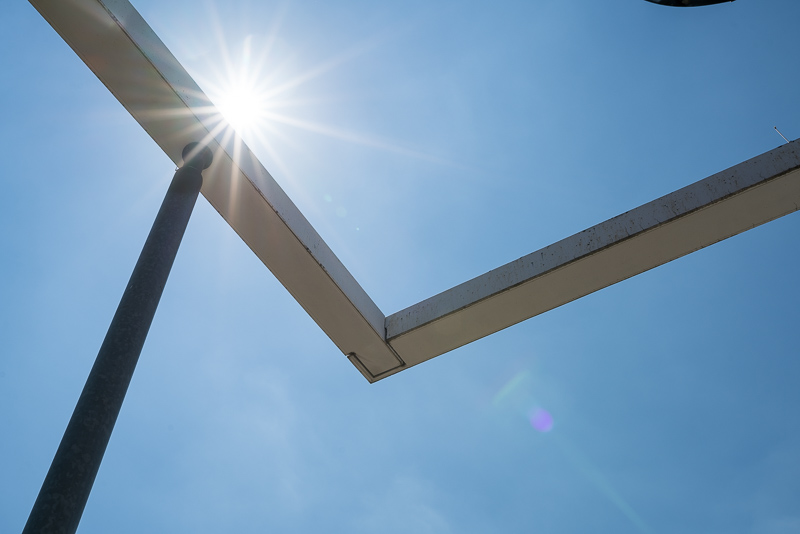 Sunstar rendering has never been a high priority for Sigma and this is also the case here. You get rather badly defined sunstars: the rays have varying length and distance to each other.
If you want to know more about sunstar rendering of different lenses have a look at this article.
Chromatic aberration
lateral
100% crops from border, A7rII
Even with all corrections in camera and in Lightroom deactivated there is still a profile for correcting lateral CA applied. So here I was using a freeware raw converter to show you how the lateral CA look without correction.
As these are losslessly corrected this is not a big deal.
longitudinal
50% crops, A7rII
Near the minimum focus distance the Sigma 35mm 1.4 Art shows a bit of longitudinal chromatic aberration wide open which is mostly gone on stopping down to f/2.0.
This chrome rim directly hit by sunlight shot at f/1.4 shows only very minor loCA:
But when looking at 100% of a 42mp file it is also possible to make this lens look bad:
Sony A7rII | Sigma 35mm 1.4 Art | f/1.4
Still, the Sigma fares better in this category than the Sony FE 35mm 1.4 ZA.
Focus shift
I did not see any focus shift with this lens.
Alternatives
Autofocus
Sigma 35mm 1.2 Art:
Even better than the lens reviewed here with higher sharpness, contrast and smoother bokeh. Unfortunately it is also noticeably bigger and heavier and also double the price. If you are looking for the best 35mm lens right now this is it.
buy from amazon.com | B&H | ebay.com | ebay.de for about $1499/1529€ (affiliate links)
You can also have a look at my comparison of Sigma 35mm 1.2 Art, 35mm 1.4 Art and 40mm 1.4 Art to see how these lenses compare.
Sony FE 35mm 1.4 ZA:
As you have probably noticed in most categories I added a note how the Sony FE 35mm 1.4 ZA compares to the Sigma 35mm 1.4 Art reviewed here, so depending on your preferences you can choose accordingly.
In the end I find the Sigma more enjoyable to use (due to AF/MF switch and focus ring with mechanical coupling) and optically slightly better (less hard to correct loCA) and because of the lower price and less sample variation easier to recommend.
buy from B&H | amazon.com | amazon.de | ebay.com | ebay.de for 1499$ (affiliate links)
Samyang 35mm 1.4 AF:
This Samyang is the cheaper version of the Sony FE 35mm 1.4 ZA in many ways: similar size, similarly high CA, similar questions regarding sample variation. No button or aperture ring and according to some reports the manual focus experience is really bad with this lens.
This is your cheapest option when looking for a native 35mm f/1.4 lens with AF, personally I would pay slightly more to get the Sigma lens reviewed here.
buy from B&H | amazon.com | amazon.de for ~550$ (affiliate links)
Canon EF 35mm 1.4 L II USM:
If money was no object and I really needed the "best" 35mm f/1.4 lens with AF (and I was using one of the gen 3 Sony cameras) I would probably try out this one. It uses Canon's latest and greatest technology and looks like the best balanced 35mm f/1.4 lens with AF to date.
buy from B&H | amazon.com | amazon.de for ~1649$ (affiliate links)
Sony RX1RII (Sonnar 35mm 2.0):
As we still have no decent AF 35mm f/1.8 or f/2.0 lens I have to list this camera. Nice bokeh, but you are obviously loosing one stop and the lens is also noticeably wider.
buy from B&H | amazon.com | ebay.com | ebay.de for 3299$ (new) or 1999$ (used) (affiliate links)
Manual focus
Zeiss ZM 35mm 1.4 T* Distagon:
This lens is noticeably smaller, offers very high contrast but struggles a bit on Sony cameras due to the thicker filter stack.
buy from B&H | amazon.com | amazon.de | ebay.com | ebay.de for ~1999$ (affiliate links)
Voigtlander VM 35mm 1.7 Ultron:
This is still my 35mm lens of choice and there is a reason for that: it is one of the best balanced lenses money can buy. It really needs a 5m PCX filter to shine on Sony cameras, but going through that trouble is totally worth it.
buy from B&H | amazon.com | ebay.com | ebay.de for ~ 809$ (affiliate links)
7artisans 28mm 1.4 FE+:
If you prefer slightly wider this may be worth a look. The f/1.4 sharpness is worse compared to the Sigma lens reviewed here as is the contrast.
buy from B&H | amazon.com | amazon.de | ebay.com | ebay.de for ~$499 (affiliate links)
Voigtlander 40mm 1.2 Nokton E:
Less wide and slightly faster. The bokeh might be a little less smooth and this lens also suffers from onion ring patterns. Close up performance is worse (you can use a close up filter to make up for that). Personally I don't like it for the abrupt sharpness drop off close to the corners, but many people greatly enjoy this lens.
buy from B&H | amazon.com | ebay.com | ebay.de for ~1099$ (affiliate links)
Sony FE 35mm 1.8:
This lens has just been announced, so far it looks like an expensive budget lens.
Conclusion
good

bokeh (mostly)

sharpness (mostly)

contrast

build quality

average

correction of CA
flare resistance
distortion
vignetting
size
price

not good

coma correction

midzone dip

field curvature

onion ring bokeh

weight
The Sigma 35mm 1.4 Art was the first Art series lens and it was a defining moment for Sigma. It allowed Sigma to evolve from a third party manufacturer producing lenses with sometimes questionable optical quality and huge sample variation into a company producing lenses with sometimes record breaking resolution figures and great build quality.
I can't say that I was overly enthusiastic when Sigma announced that their first full frame E-mount lenses will be just the DSLR lenses with built in adapter, but this does not mean that the lenses are any worse when they are used on an E-mount camera.
In case of this 35mm lens it should also be noted that the Sony FE 35mm 1.4 ZA has a similar size and is only slightly lighter (110g). So the size and weight penalty of chosing the Sigma lens over the Sony lens is not as big as what we have seen with Sigma 85mm 1.4 Art vs Sony FE 85mm 1.4 GM or Sigma 24mm 1.4 Art vs Sony FE 24mm 1.4 GM.
All things considered I would call it a draw between this Sigma 35mm 1.4 Art and the Sony FE 35mm 1.4 ZA in terms of optical performance. There is no category where I think one really stands out compared to the other. Both will get the job done.
Yet at the moment this is the native 35mm 1.4 with AF that I would (or better: can) recommend to Sony users. It offers decent performance, is not plagued by huge sample variation, has manageable downsides – that rarely matter for what most people would use it for – and is also decently priced.
You can usually find the Sigma 35mm 1.4 Art on amazon.com/amazon.de, B&H or ebay.com/ebay.de for about $770/749€ new or used for roughly 100 bucks less (affiliate links)
Sample Images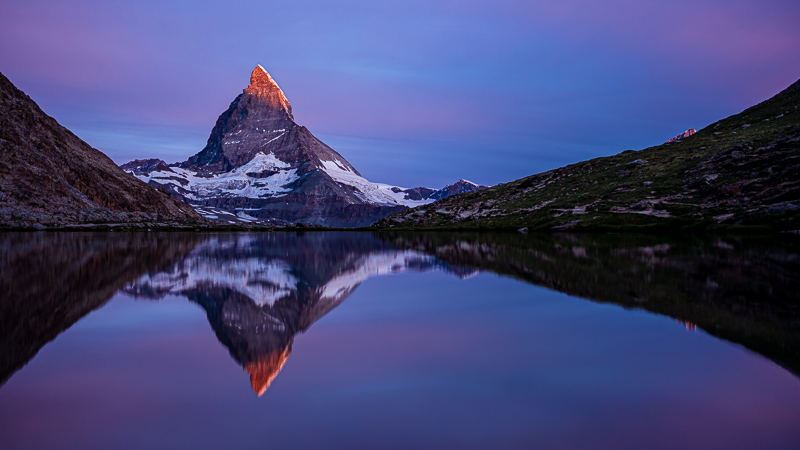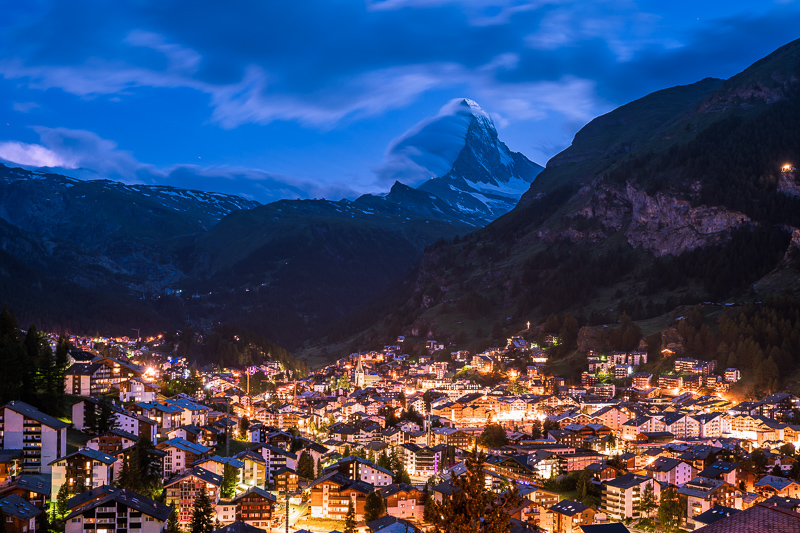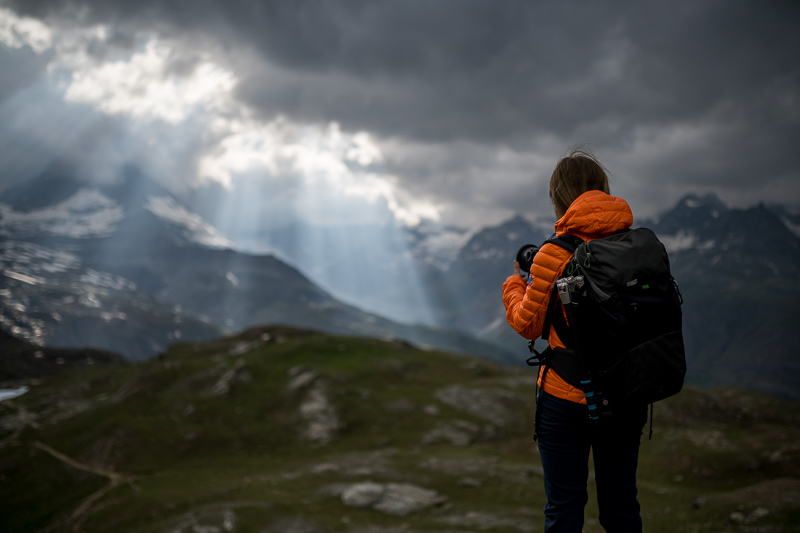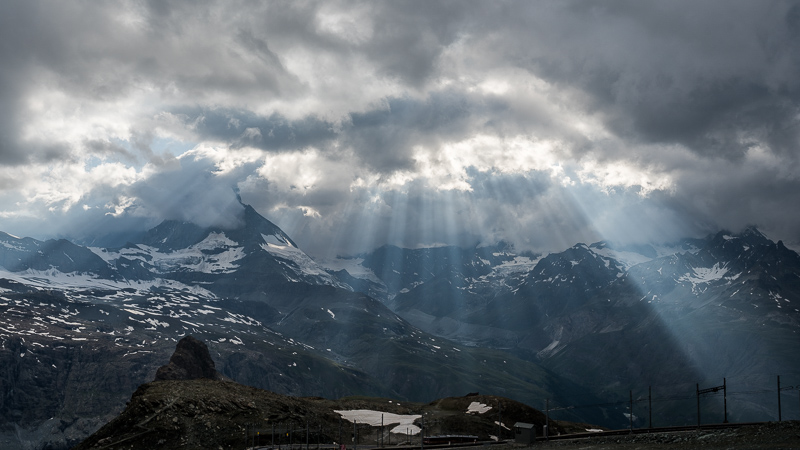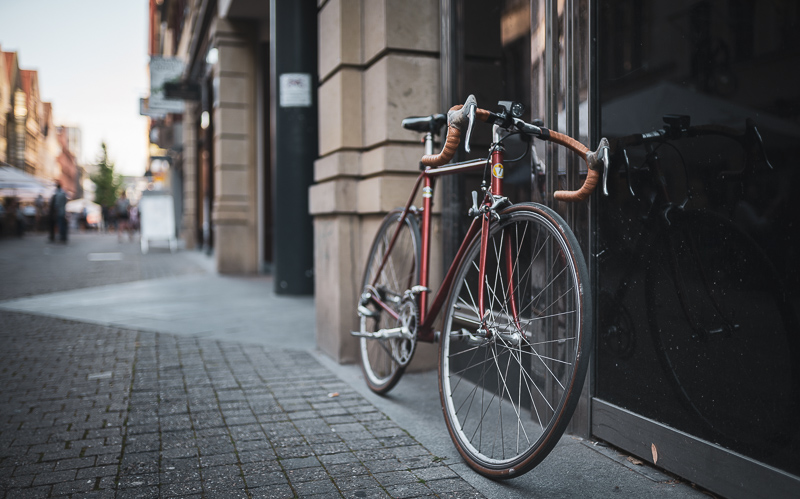 Most of the sample images in this review can be found in full resolution here.
Further Reading
Support Us
Did you find this article useful or just liked reading it? Treat us to a coffee!


via Paypal
The following two tabs change content below.
My name is Bastian and I am your expert here when it comes to ultra wide angle lenses, super fast portrait lenses (ranging from a 50mm f/0.95 to a 200mm f/1.8) and I also have reviewed way too many 35mm lenses. Don't ask me anything about macro or wildlife shooting though.