A photographers kit tells a lot about his interests and preferred subject matter so we thought it might be interesting to give you an overview of the team's current kit(s).
In the past we wrote several "The Team's favourite lenses articles which might be interesting to you, if you would like to track the development of our interests.
Phillip's kit
| | | |
| --- | --- | --- |
| Lens | Number of Pictures | Share |
| Voigtländer 1.2/40 | 631 | 36% |
| Sigma 100-400mm F5-6.3 DG DN | 429 | 24% |
| Sigma 35mm F2 Dg Dn | 292 | 17% |
| Zeiss Loxia 2.4/25 | 105 | 6% |
| Voigtländer APO Macro 2.5/110 | 99 | 6% |
| TTArtisans 1.4/50 | 87 | 5% |
| Samyang 1.8/75 AF | 58 | 3% |
| Sony FE 4/16-35 ZA | 34 | 2% |
| Voigtländer 3.5/21 | 23 | 1% |
Breakdown of my three star images taken in 2021 by lens used
Voigtländer 1.2/40 (most used lens by some margin)
It has been my most used lens for years now. It got some competition by the Sigma 2/35 and TTA 1.4/50 but it at least outcompeted the Sigma for me.
In early 2021 my daughter was born and that has of course changed my life and with it my photography. Maybe 50% of the images I take are of her and here the compact Voigtländer again showed its versatility. For portraits the bokeh is almost always very smooth. If I focus very close I sometimes like the softer look caused by much increased SA and when I don't I stop down to f/1.7 to get rid of it.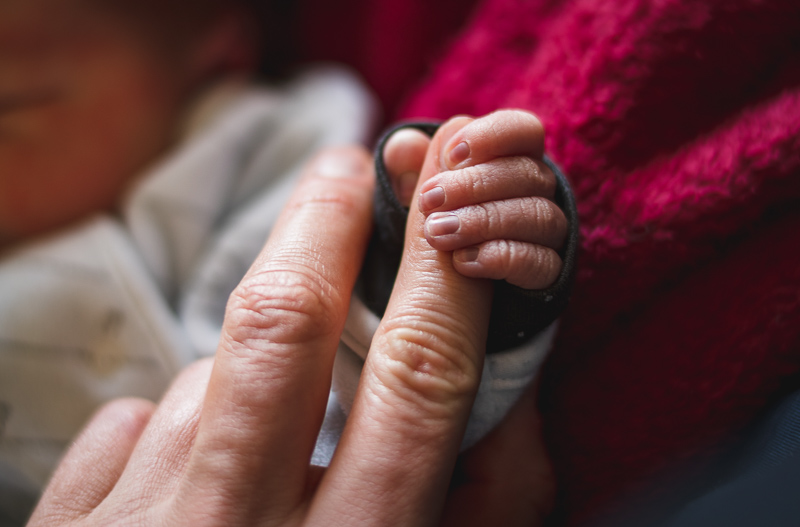 Before my daughter was born and when she was very young and sleeping a lot, I did many photo rides. Most often with the 1.2/40 and the Sigma 100-400 in my sling bag. I would like to bring my Loxia 2.4/25 as well but that doesn't fit in the bag so I am happy to stitch when the 40mm are too narrow.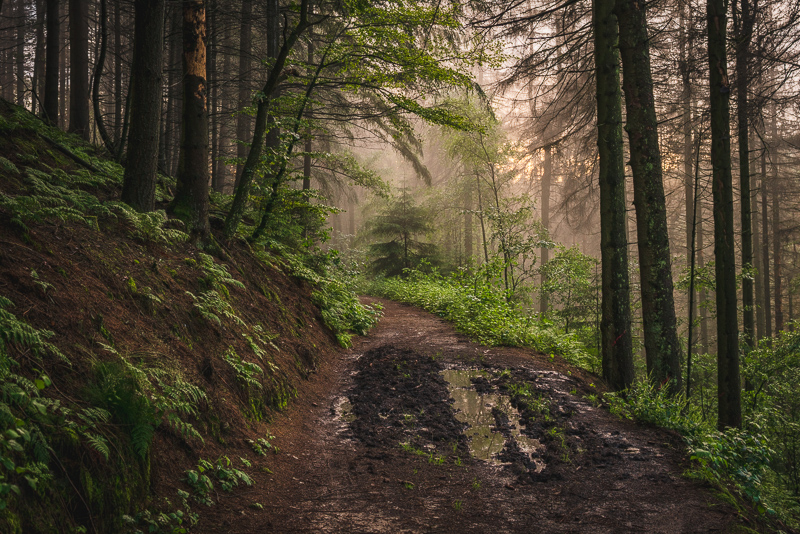 At the moment I enjoy many walks with my daughter. These are usually 4-5km so the subject matter I have available is limited. But I get to be with her and my camera out in nature. Who could wish for more? Here I either take just the 1.2/40 in a very small bag or the Sling Bag with it and the Sigma 100-400.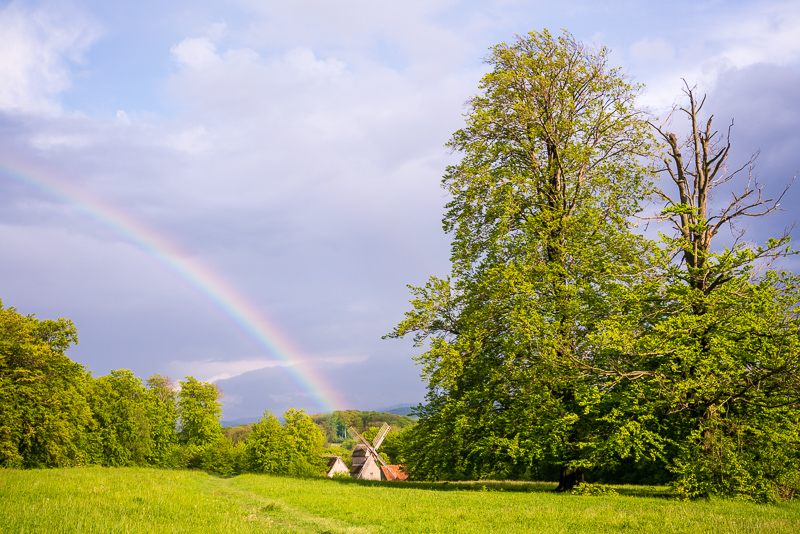 Sigma 5-6.4/100-400 DG DN OS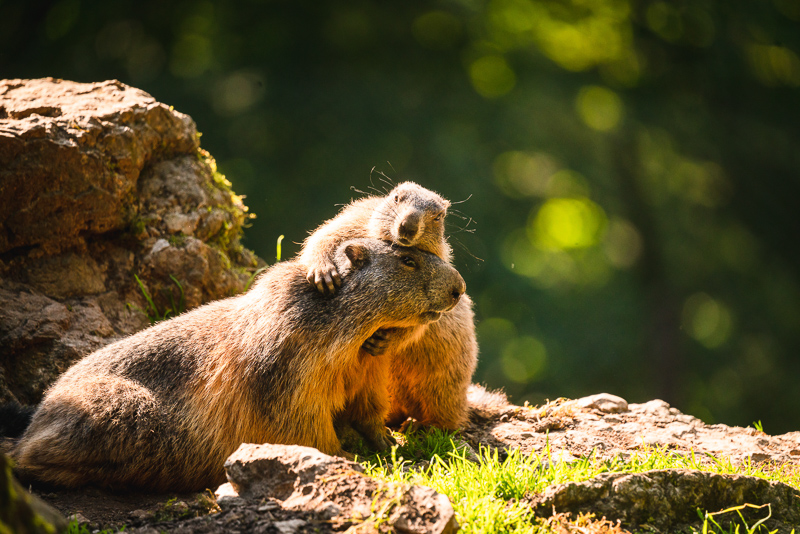 The first lens I bought in 2021. E-mount for a long time lacked affordable, yet good tele options so I stayed with my Canon FD 4/300 L. After Jannik was very happy with the optical performance of the Sigma I decided to give it a try and it has become my second most used lens in 2021 and I don't see it being replaced too soon. To me the most important characteristic is the relatively compact size which allows me to fit it into a sling bag combined with very good performance.
Animal photography isn't my focus but I am happy to have a 400mm lens with me, when an opportunity arrises. More often I used the 100-400 for landscape photography.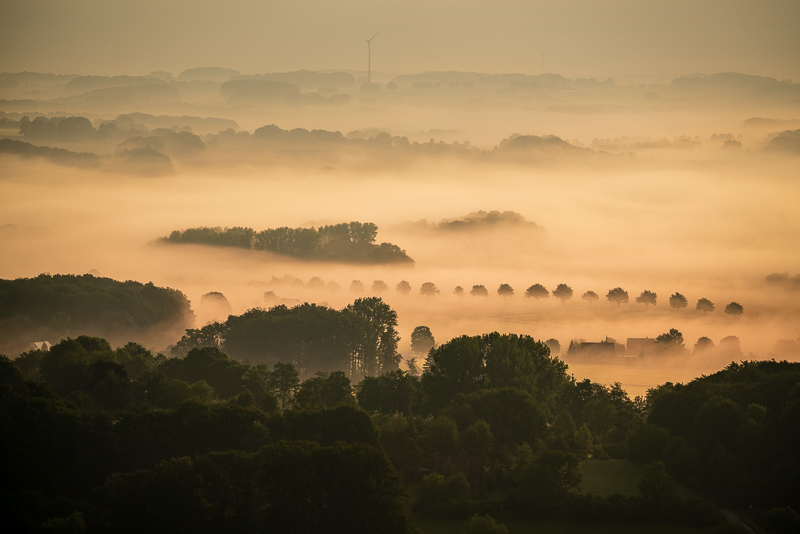 Sigma 35mm F2 DG DN
The second lens I bough in 2021. I was intrigued by the better across the frame sharpness and smoother corner-bokeh compared to my Voigtlander 1.2/40.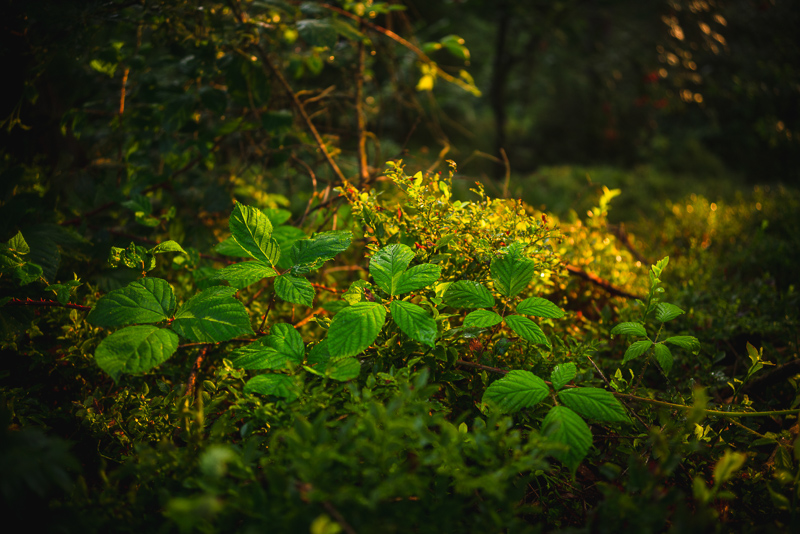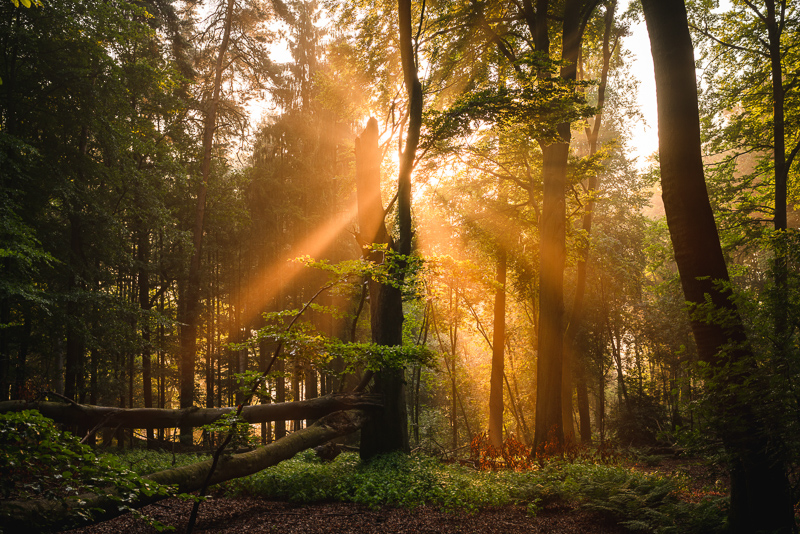 I am not quite sure why in the end I went back to the Voigtlander. It probably comes down to nicer manual focus, more blur and better sunstars. I will probably hold on to the Sigma for now, so that I have a good AF-lens around 35mm for when I get a camera with more capable AF than the a7RII.
TTArtisan 50mm 1.4
The third lens I bought in 2021 was the surprisingly affordable TTA 1.4/50. I bought it because Bastian's very positive review made me curious and I wanted to try a 50mm lens with very good rendering against my CV 1.2/40.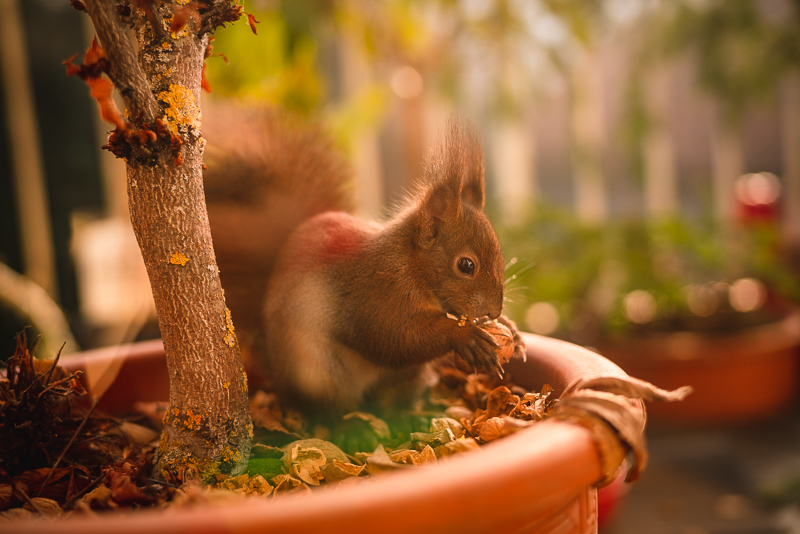 After using it quite a lot in November and December I can only second Bastian's review: You get excellent rendering, good enough sharpness, very good handling and a below average flare resistance for surprisingly little money.
50mm seem to work nearly as well as 40mm for me when shooting just one lens, so given the very low price I will keep the TTA for the moment for those occasions when its focal length or excellent rendering weight more than the Voigtländers electronic contacts, better flare resistance or focal length.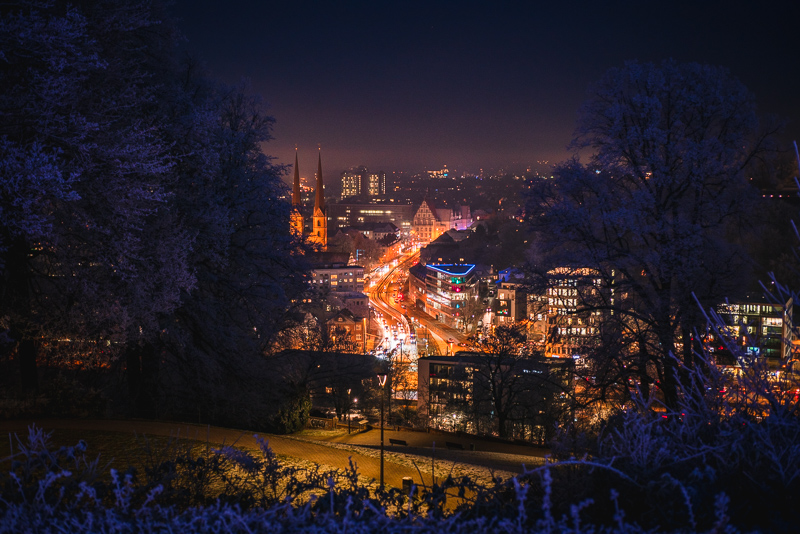 Other lenses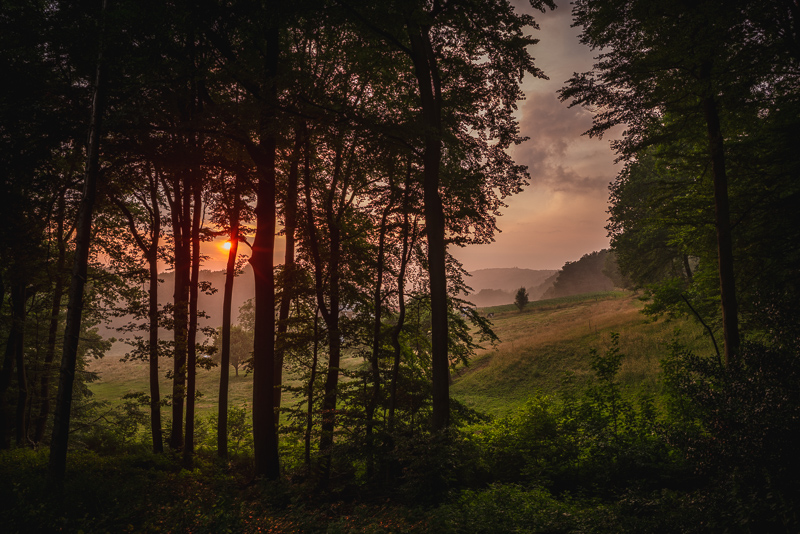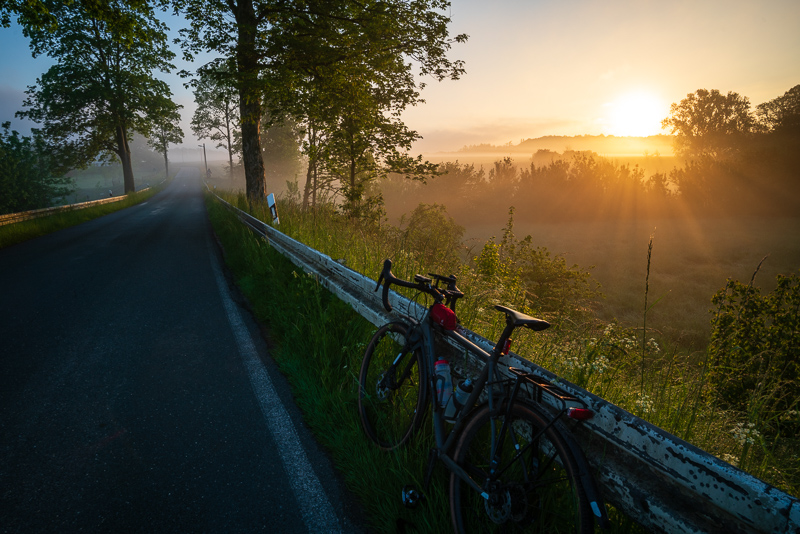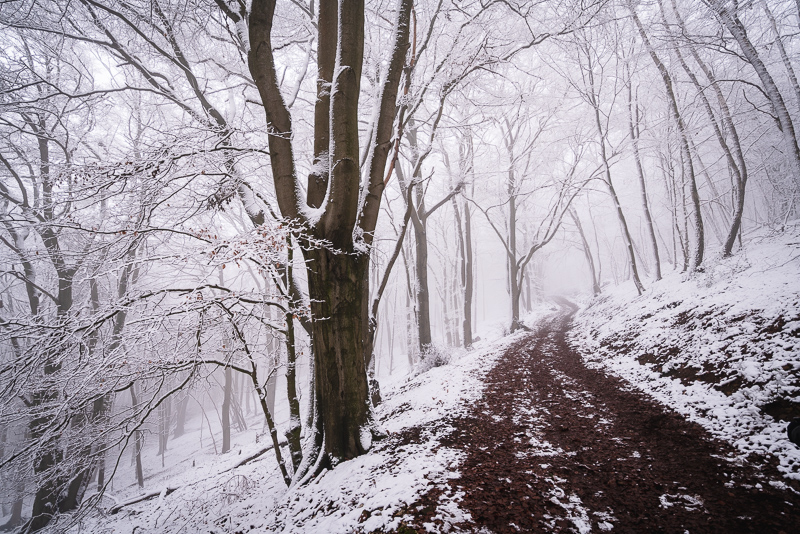 Samyang 1.8/75: Will go soon since I don't even have a picture for it.
Legacy lenses: I haven't taken a 3 star image with a legacy lens in 2021. I had sold off most of the more expensive ones in 2020 and will probably sell most of the rest in 2022.
David's Kit
Well it's been another year of working from home, mainly in the country, so travel lenses and even multi day hiking lenses haven't had much use! So these images will all be from our little town, and the surrounding wilderness. I've decided, like Philip to think in terms of which lenses produced the most 3+ star images in my Lightroom catalogue. Three stars in my ranking means I don't mind sharing them – fewer than three means I am keeping it for some reason but not good enough for the public! More than three, which is rare, is the stuff I really like!
Sony GM 35mm f1.4
The most 3+ images goes to a newcomer for me: the GM35 with 31 3+ images. I was surprised to find this. I guess it shows how this lens has become the "new normal" for me. It's my by default lens, something made possible by it's relatively light weight, and made desirable by it's sharpness and rendering.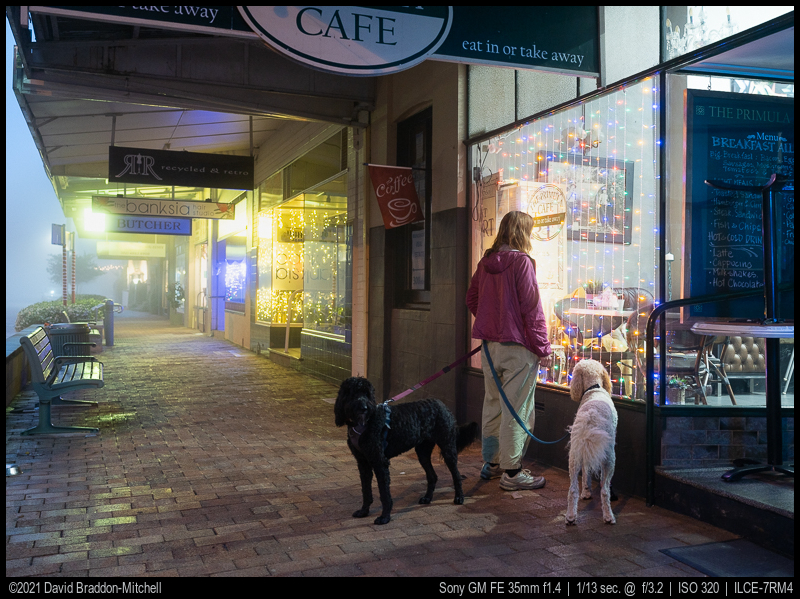 Voigtlander Macro Apo Lanthar 65mm f2.0
Second with 29 3+ images comes from and oldie and a goodie, the CV 65mm Macro Apo Lanthar. I think it's come up this year because with my walking being confined largely to day walks or half day walks, the size of the lens is no concern, the macro very useful for botanical stuff, and the quality is of course superb. In another year the 50mm f2 Apo Lanthar which I also (somewhat indulgently) have might beat it because of being a bit smaller.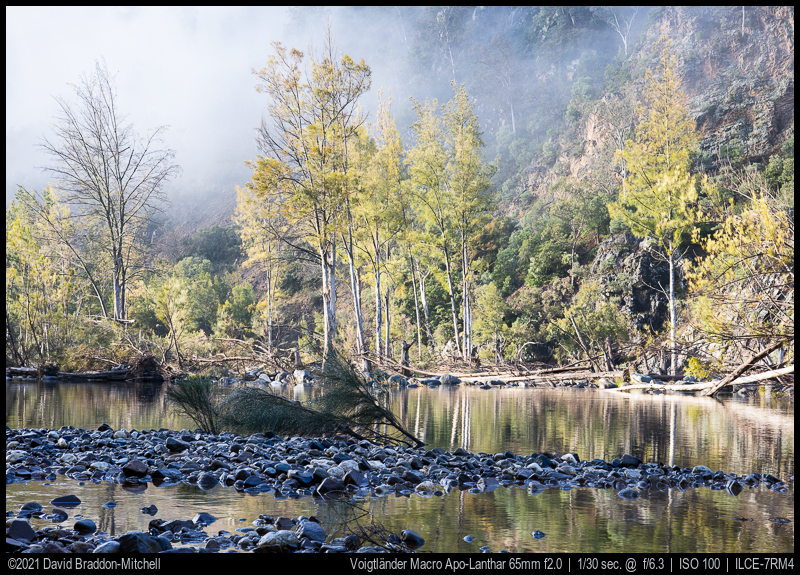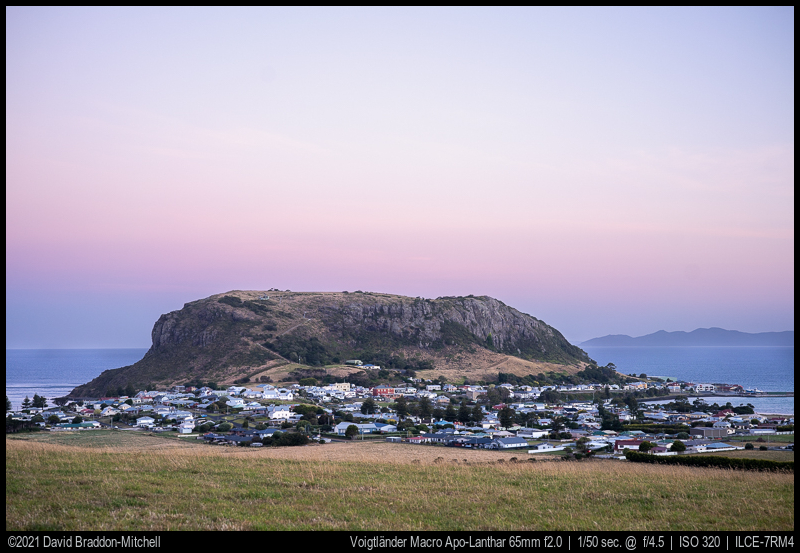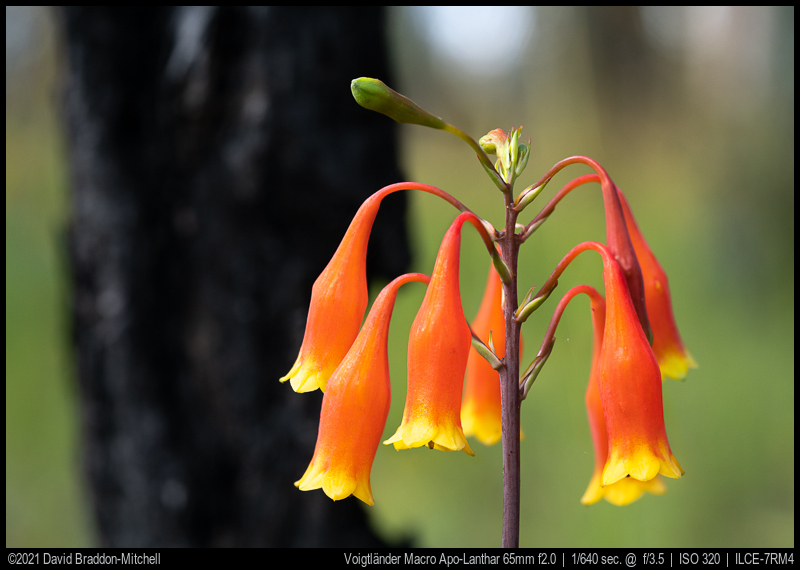 Sony G 40mm f2.5
Next is another newcomer, with 22 images in the 3+ class. It's really won me over and I have only had it for about half the year. It's really sharp and contrasty, the bokeh is decent – better than most vintage lenses, not quite as good wide open as the best faster lenses stopped down to f2.5, of course. But it's tiny and super light. At mid apertures it's far preferable to my CV 1.2/40, but of course doesn't give you the wide apertures. But the ergonomics are great, and I just keep packing it.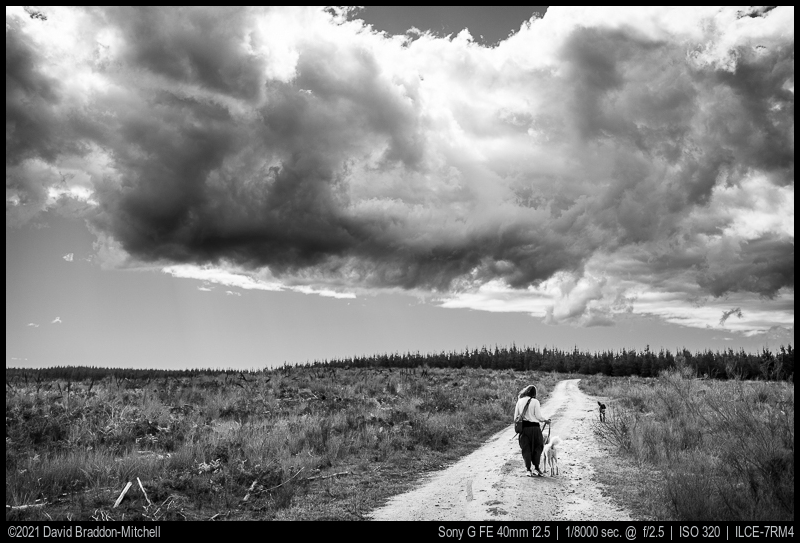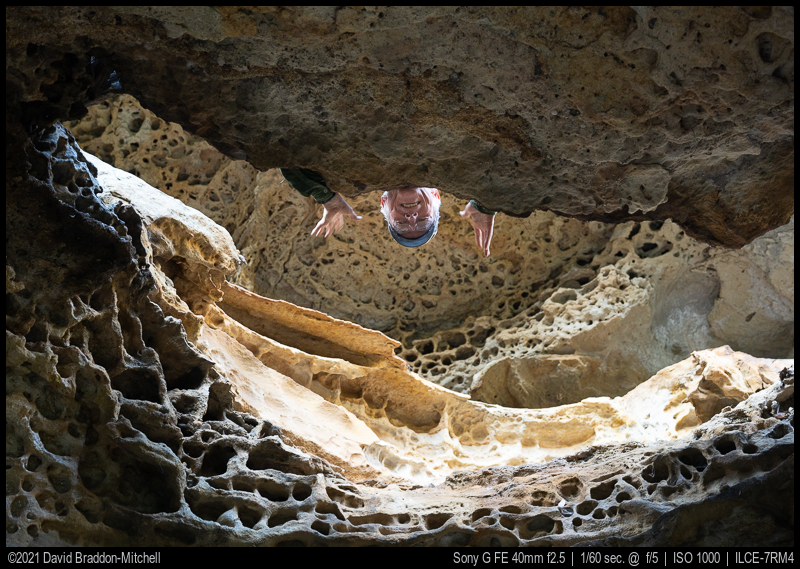 Zeiss Loxia Distagon 21mm f2.8
What can I say? Just one image behind is the Loxia 21 which just keeps on giving. Perhaps there are lenses as good now (maybe the Sony G 20mm, or the new Sigma i 20 when it comes out?) but I don't care. It does everything I need and I expect to see it in this list for years to come.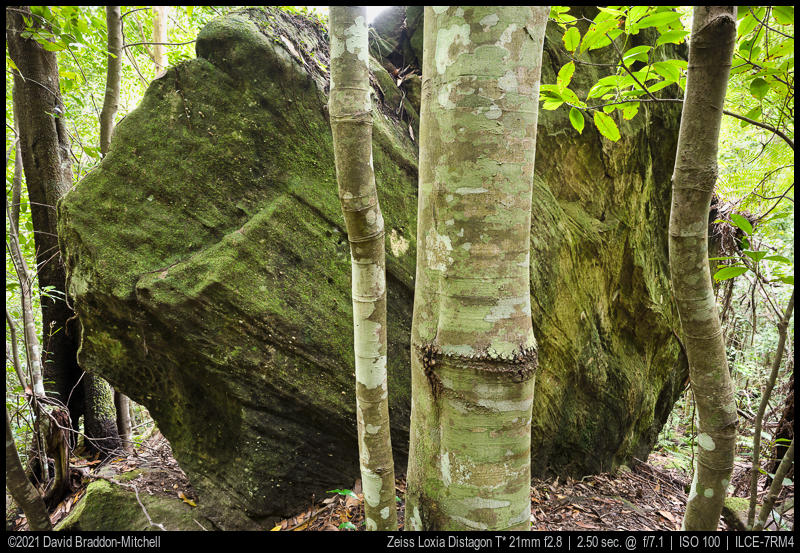 Sony GM 50mm f1.2
Keep meaning to review this, but publishable portrait samples are hard to find. Suffice it to say that I think it'll be a long time before a better super fast AF 50 comes along.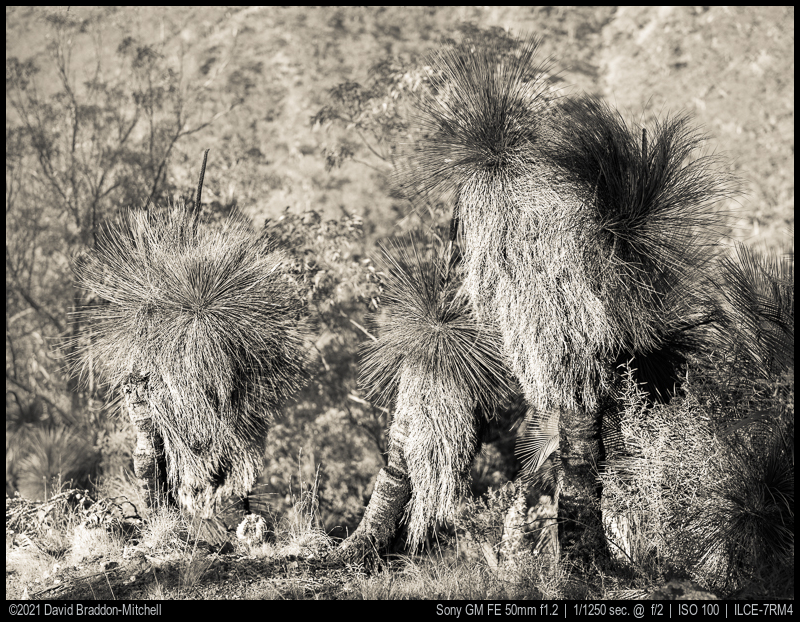 Sigma C 100-400 f5-6.3
This lens fascinates me: in part because of what it says about me. No it's not the very best long tele you can get. But I don't use them enough to justify spending the money for that. But it's well priced relatively light, and small, and the results are great. It makes me wonder how much I'd notice if I "downgraded" the lenses in my more used focal length ranges!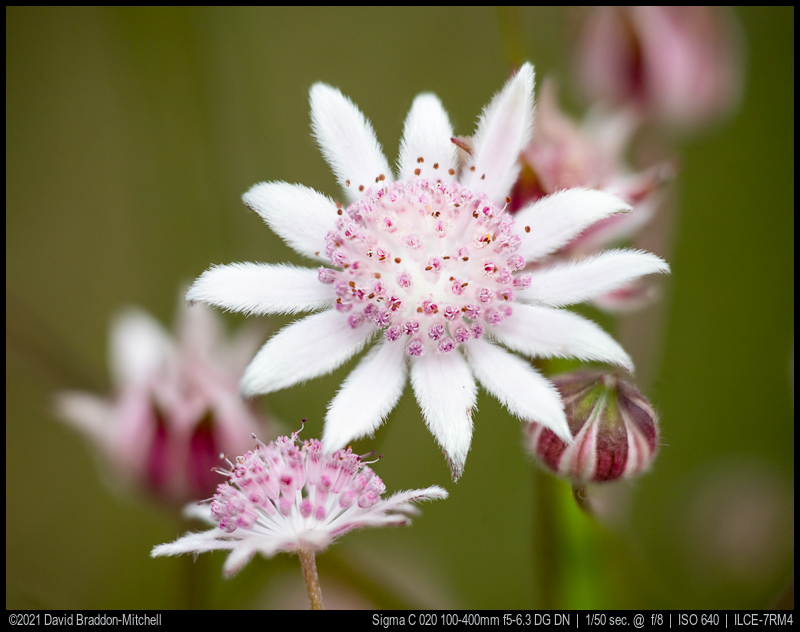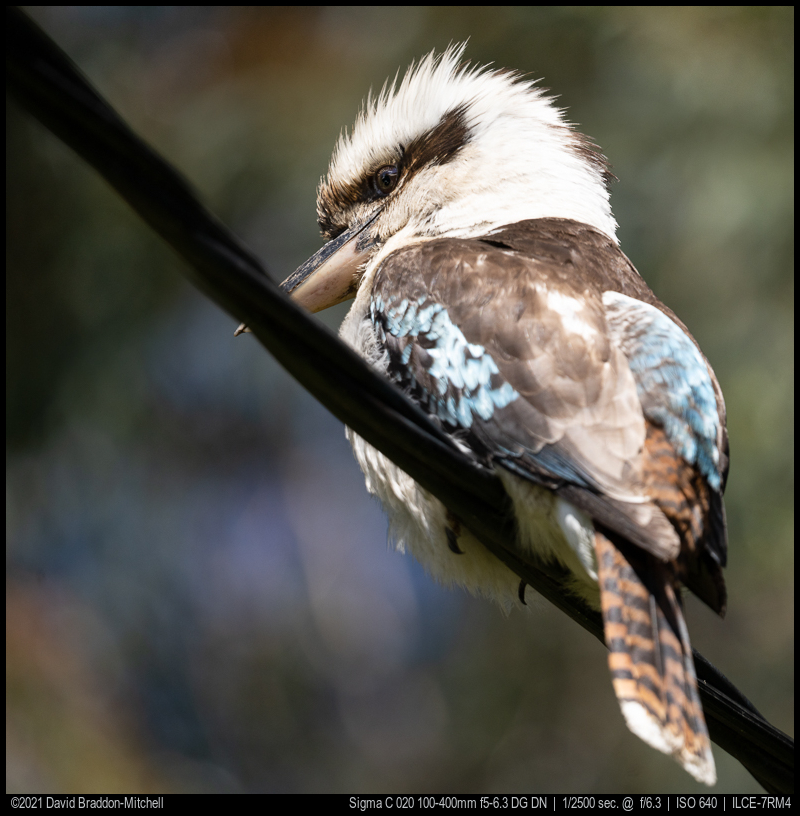 Zeiss Apo Sonnar 135mm f2.8
Still seems to be producing the keepers. I think it'll be a while before anyone makes another top quality 2.8/135 prime, which I still like as a smaller lighter alternative to an f2.8 zoom. It's a pity, because I guess Sony could make a G version even lighter now.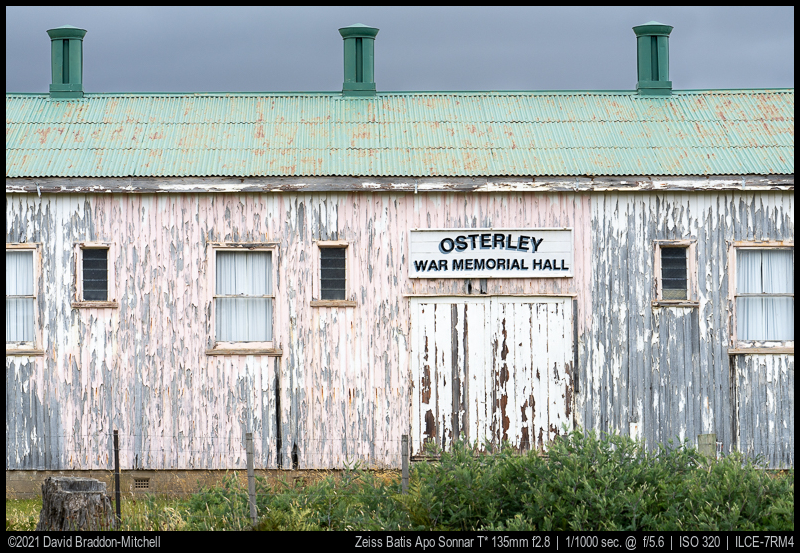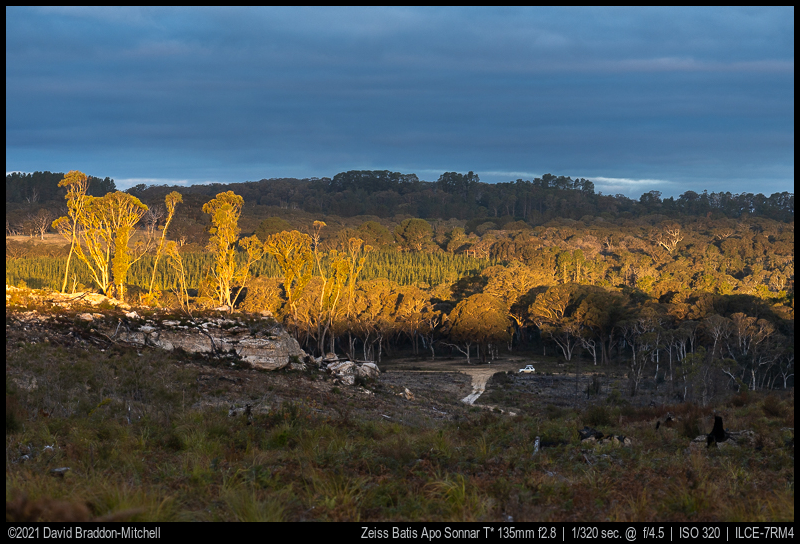 Sigma Art 85mm 1.4 DG DN
Surprisingly light for a fast 85, and impeccable quality. People like to complain about the distortion, but I've very carefully compared crops before and after distortion correction, and can't see a difference. A terrific lens. Just recently I've been using it less because I've got the new Sigma i90, which is about as good for stopped down work, and a delight to use because so small. But when you need an f1.4, this is the one to have.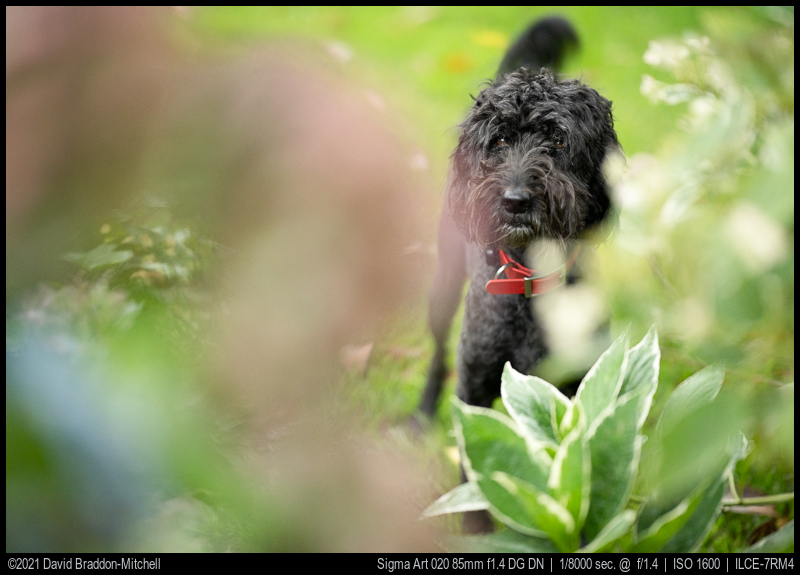 Sony GM 14mm f1.8
Relatively new acquisition, but it still managed to have more than 10 keepers for the year, which is my cutoff for this article. Remarkably sharp. So much so you can crop a bit – say to 19mm or so – and resize and not lose much, which makes it almost as versatile as a zoom, in a much smaller package.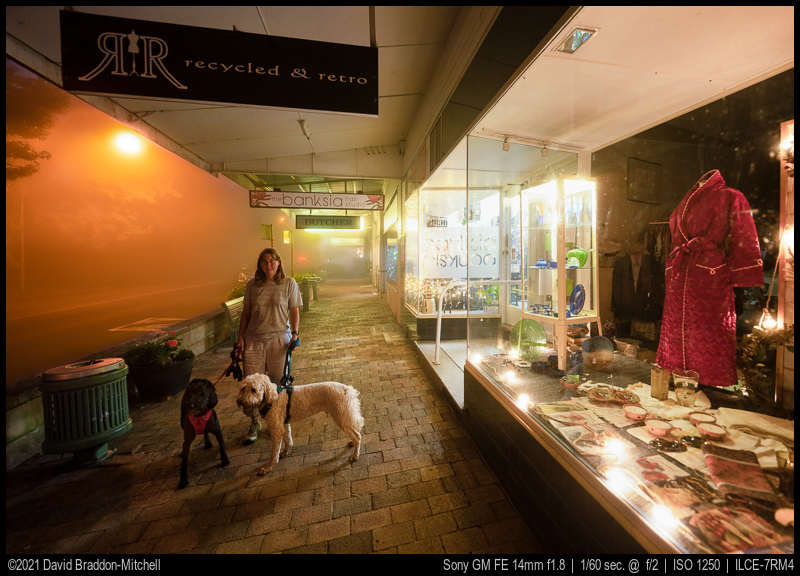 Sony GM 24mm f1.4
For some reason I've been using the GM 24 much more than the Loxia 25 this year: perhaps because of not travelling. It is pretty impeccable: the tiny things you see in testing have never affected an actual image. I wonder if there's slight sample variation between my copy and Juriaan's; I don't have any issue with corners stopped down even a little, and if anything a little less CA than the superb Loxia. Either slight sample variation, or he's pickier!


Sony Carl Zeiss Sonnar T* 35mm f2.0
The RX1mk2 has been my bike ride camera for the last couple of years. The Sony Zeiss lens on it is famous for very nice bokeh, which it does have. I like it a lot, and it got a lot of keepers, but it may not last in my kit. I have got a nice handlebar bag that will fit my main body and a couple of lenses, which is more flexible, and saves a lot of money.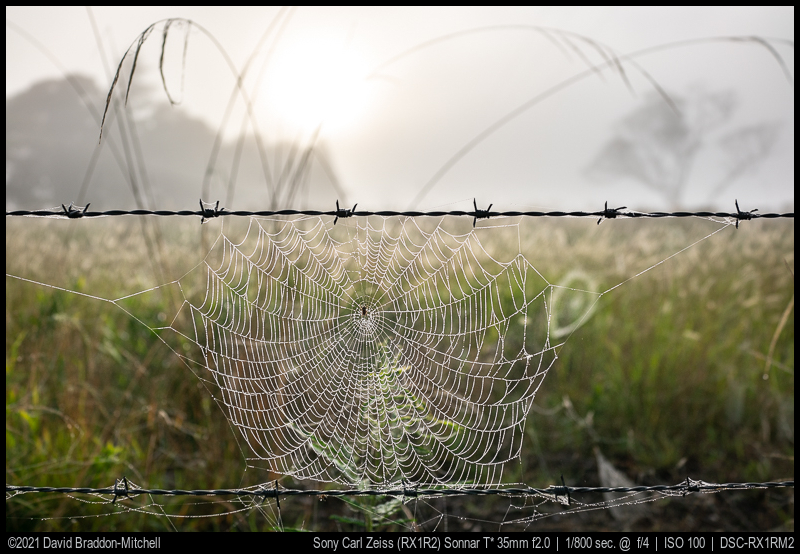 Sigma C i 90mm f2.8
This one didn't quite scrape the 10 3+ star images required to feature, but only because I got it very recently. It's fantastic to have such a tiny lens of outstanding quality and I expect to use the Sigma 1.4/85 less often now – only when very wide apertures are needed. And my ZM 85 and Loxia 85 are looking nervous. I haven't carefully compared, but the Loxia is while possibly better, but if so, not by much. Should I keep it?
A few others that almost made 10
The Voigtländer 50mm f2.0 Apo Lanthar is a great lens. The only reason it didn't get to make more than 10 3+ star images is that without travel, its compactness was less important than usual. Still, it made some of my favourites like this one from Christmas Morning.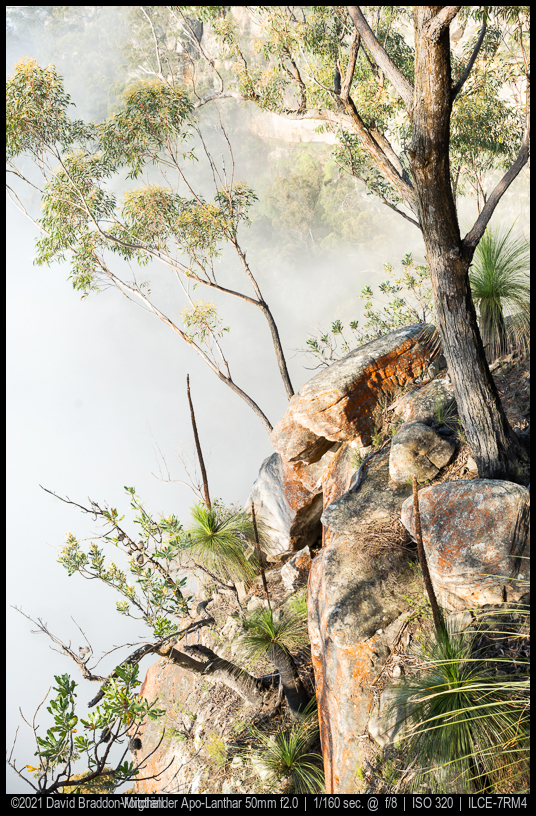 The Zeiss Loxia Biogon T* 35mm f2.0 is a lens I've had almost from the beginning of using Sony, and has been responsible for many of my favourite images. Stopped down a bit it is gorgeous, but wide open the polite description might be "vintage rendering". It still managed almost ten images, but I question if I should keep it, as the apart from sunstars the GM35 is as good or better stopped down, and much better at wide apertures. And if I want a slightly smaller manual 35, the Apo Lanthar 2/35 is something I should maybe upgrade to.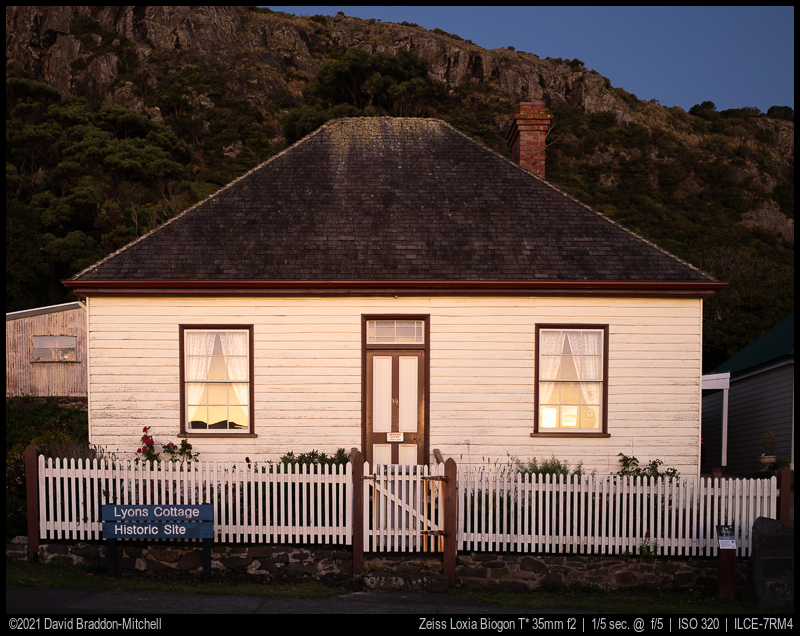 Vintage lenses
No single vintage lens produced ten 3+ star images, but as a category they produced more than any one lens, so they should get a mention. Here are a few images, including one bonus film image (I've been playing around with my old OM film bodies). I guess if there is one thing which characterises how my relationship to vintage glass has changed it's that I'm using the really good ones less – why use those when modern ones are even better – and concentrating on ones with more aberrations that in some moods can be quite pleasing.
Juriaan's kit
2021 was a very busy year, I bought a house which cost a lot of time and money I could not spend at photography. As a result of this I didn't take many pictures in the Netherlands this year. However, I managed to take a few good trips to Austria where I took a lot of images.
I only bought two lenses in 2021, the Takumar 2/50 and the surprisingly good TTartisans 1.4/50.
Currently I roughly use 3 kits:
Hiking kit
Sony GM 1.4/24
Zeiss Loxia 2/50
Canon nFD 3.5/135
Standard kit
Sony GM 1.4/24
TTArtisans 1.4/50
Sigma Art 1.4/85
Landscape kit
Voigtländer 4.5/15
Sony GM 1.4/24
Zeiss Loxia 2/50 or Sigma Art 1.4/85
Sony GM 100-400
Sigma 85mm f/1.4 DG DN Art
I was a bit lazy this year so I didn't rate my pictures in Lightroom with stars. Still I'm pretty sure the Sigma 1.4/85 which I bought at the end of 2020 delivered most of my keepers.
The Sigma is small and light for an  AF 1.4/85 and therefore it easily finds its way into my bag. The lens is very sharp from wide open with already very good corners at f/1.4. Stopped down to f/4 even the extreme corners are as good as it gets. The Sigma renders very smooth bokeh and CA or bokeh fringing are virtually absent. Distortion is high, but this lens is so sharp that I could barely see any difference, even zoomed in, after the distortion correction.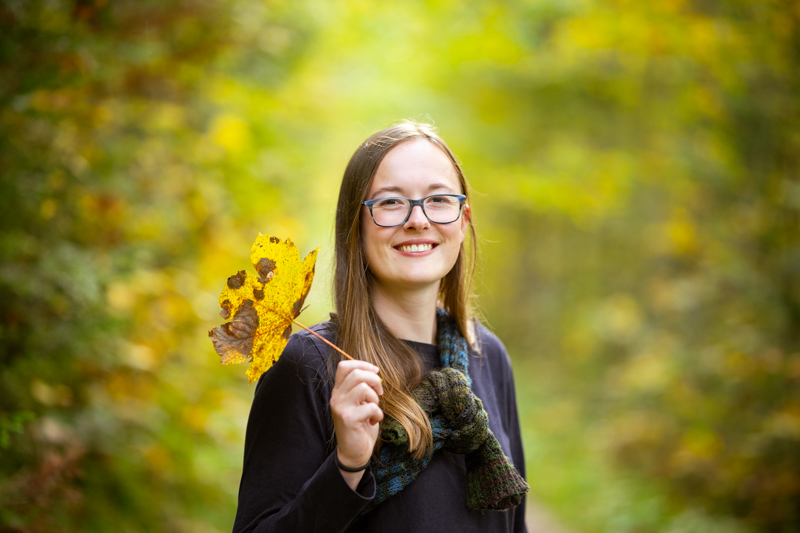 Sony 24mm f/1.4 GM
The 1.4/24 from Sony is still my favourite travel lens. During long hikes it is glued to my camera. I really like the focal length, and at f/1.4 there is enough blur for environmental portraits.
I often pair the 1.4/24 with the 1.4/85 as a two lens kit.
So far I've only noticed two real drawbacks, purple fringing can be pronounced in difficult situations, and corner sharpness, though sufficient, isn't really great. This might be due to sample variation as Davids sample seems to be significantly sharper with less CA.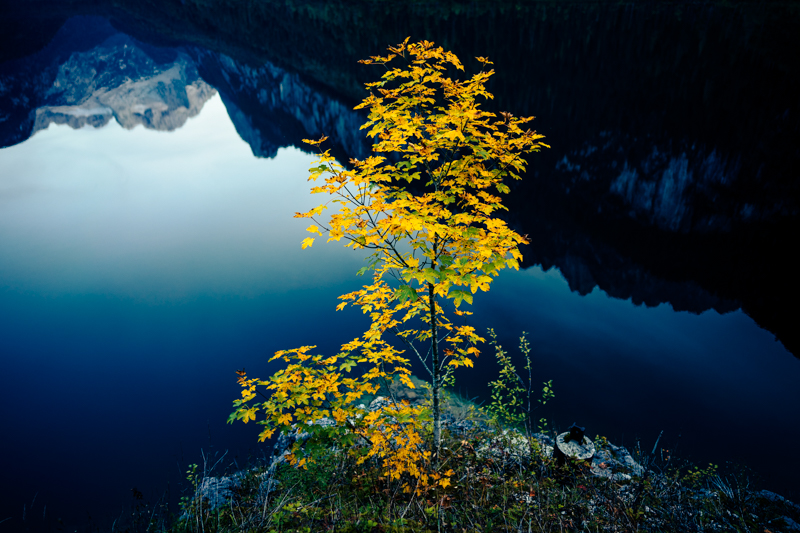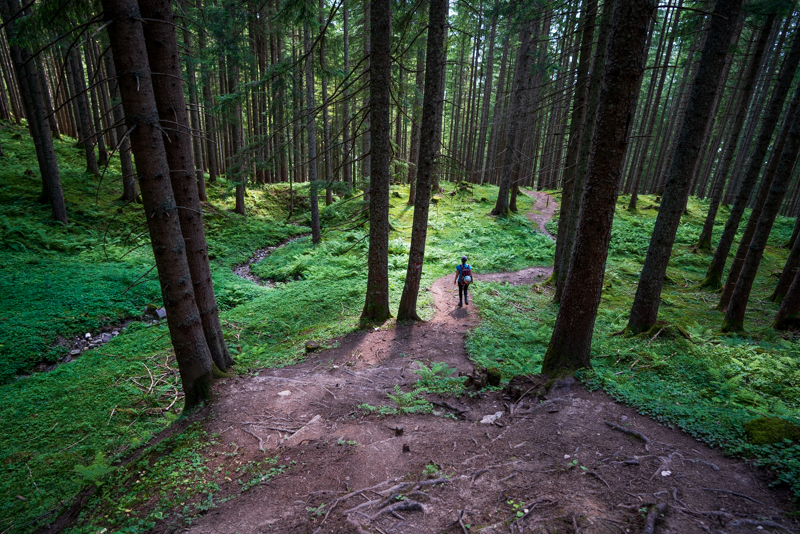 Sony GM 100-400
I mostly used this lens for close up photography and tele landscapes this year. The short MFD proved to be very handy and this is the reason that I didn't trade it in for the cheaper and lighter Sigma 100-400. Especially in the alps I took some images that I really like with this lens. It is very nice as a landscape tele and great for some occasional wildlife photography, although even 400mm is a bit on the short side.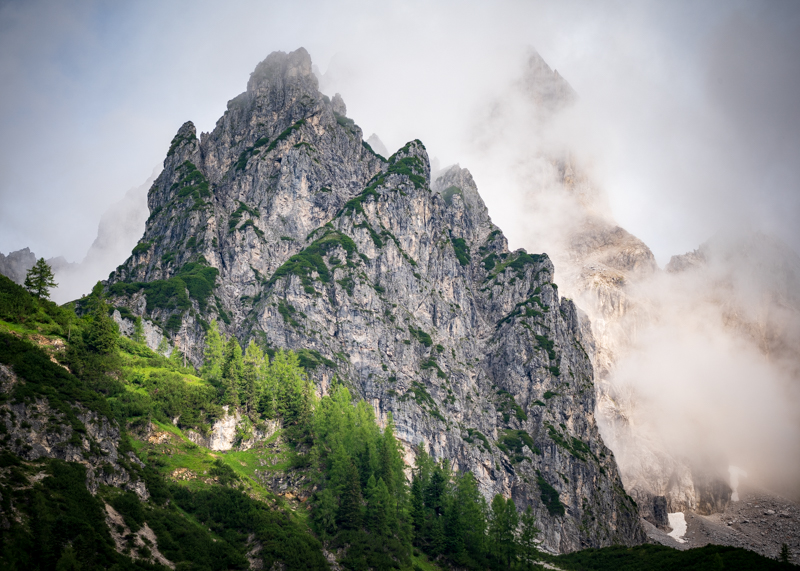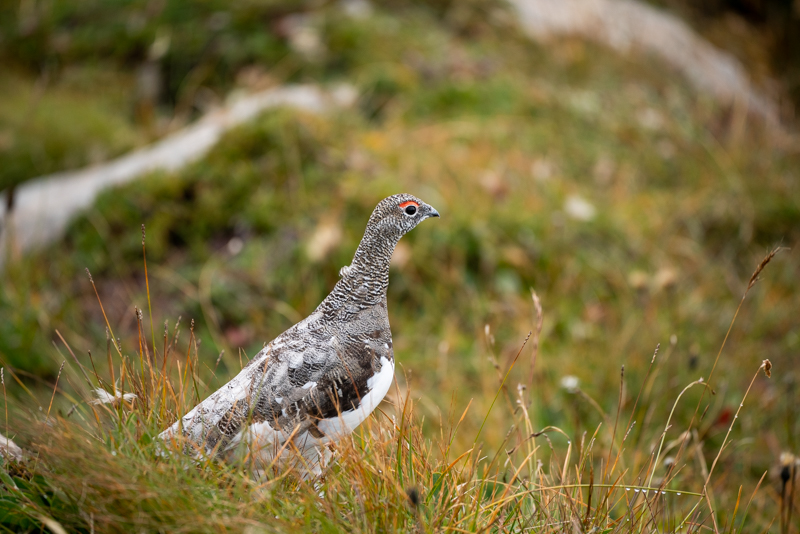 Zeiss Loxia 2/50
The Loxia is my landscape fifty for the days that my bag needs to be light. At home in the Netherlands the Lox doesn't get much usage, however during my trips in the mountains I use it a lot.
Due to the average flare resistance of the 1.4/50 from TTArtisans it will stay for a while I guess.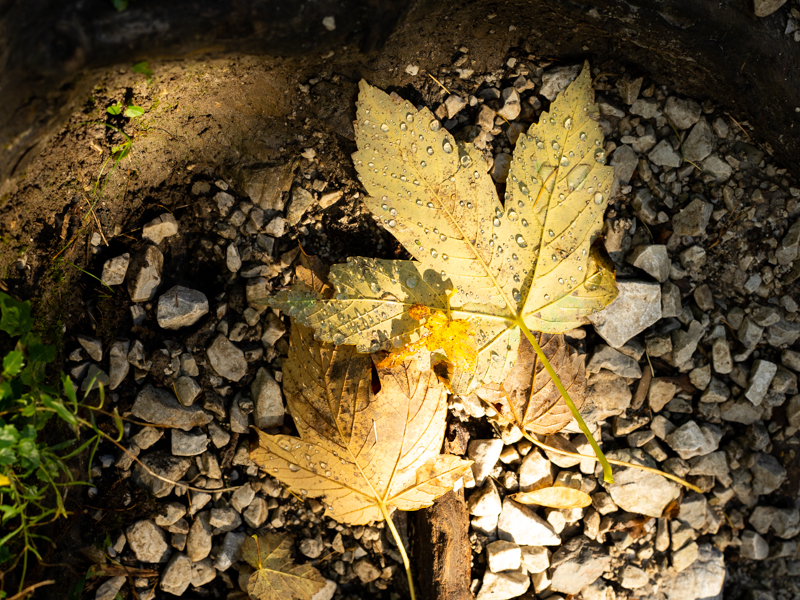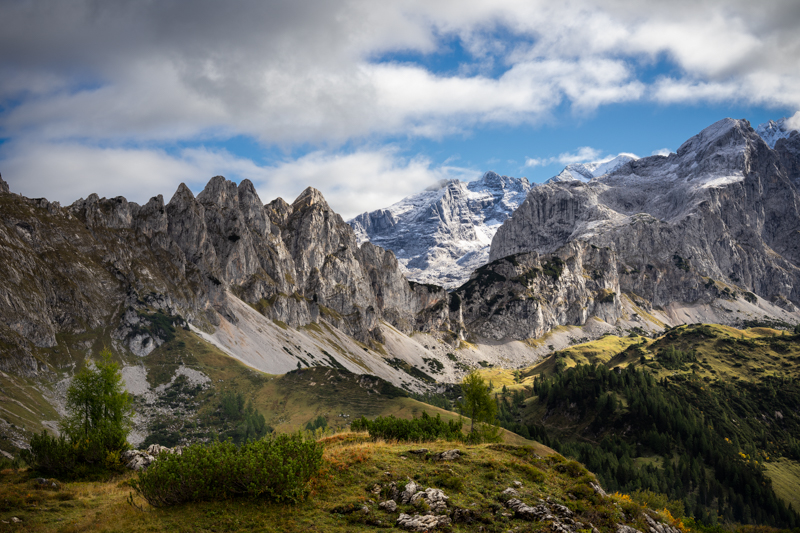 TTArtisans 1.4/50
I bought Bastian's review sample when the review was finished, this was the only modern lens I bought in 2021.
It is a nicely made lens with very nice bokeh and sufficient sharpness. It's part of my standard kit now and I like it a lot. Stopped down it is as sharp as my Loxia but contrast is a little bit lower. So far I've noticed two drawbacks; flare resistance isn't great, and there are no electronic contacts, but for the low price one shouldn't complain about this.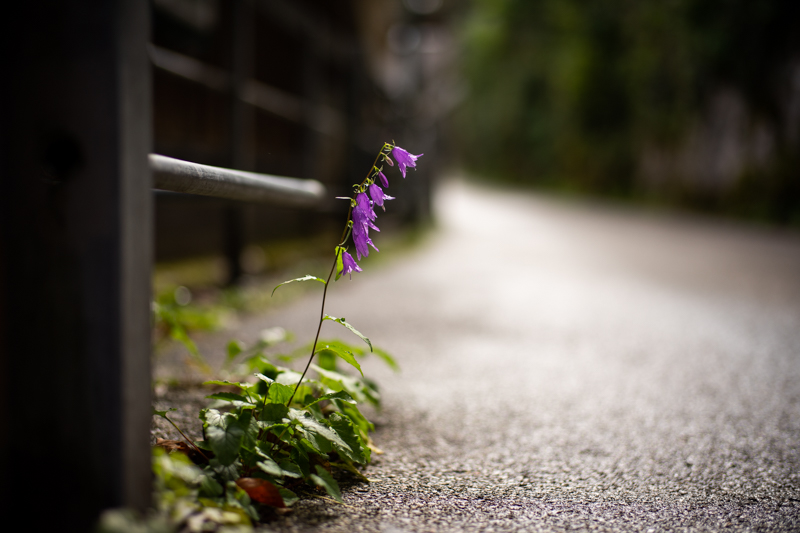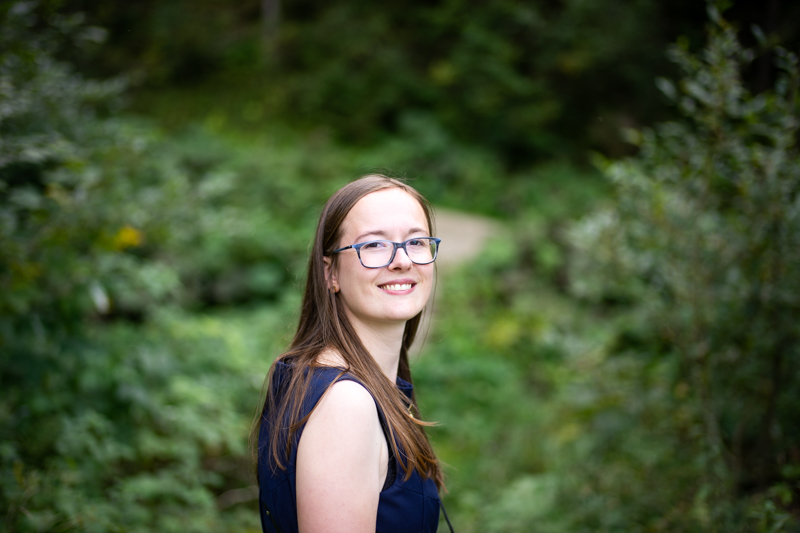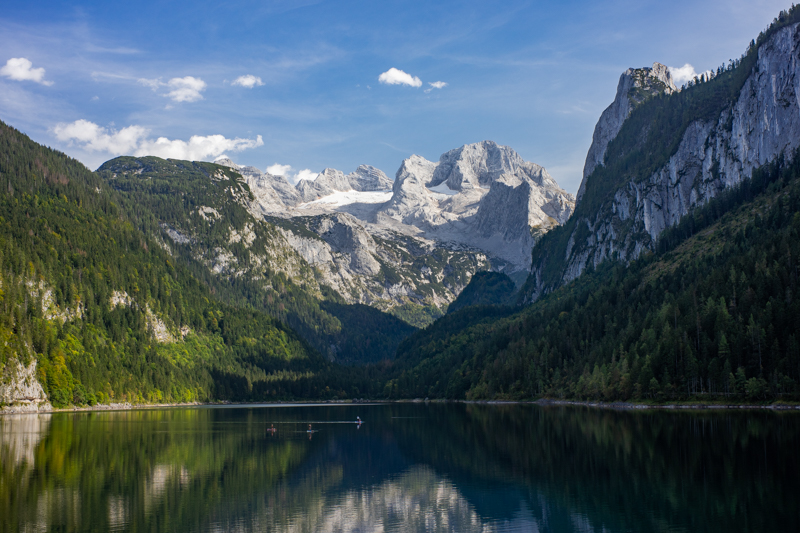 Canon nFD 3.5/135
Still my tele lens of choice when weight is important. It is sharp enough and has decent bokeh for an occasional portrait. I brought it to several very long hikes in the mountains where the 100-400 or 1.4/85 were no option.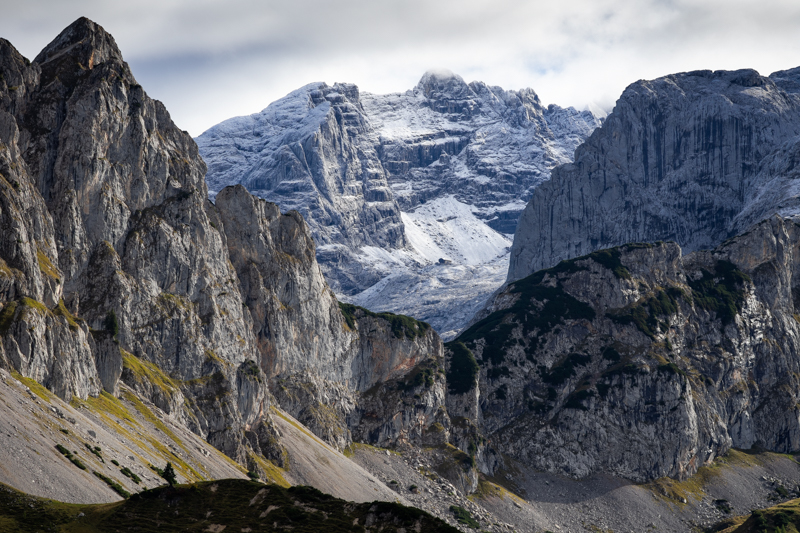 Bastian's Kits
I have reviewed almost 20 lenses in 2021, so most of the time I had to build my kits around those lenses that "needed" to be used.
This wasn't really a problem, as over the years I collected plenty of lenses, not only E-mount (6), but especially M-mount (13) and also a few others (2x Canon EF, 1x Nikon F, 1x C/Y). This unhealthy amount of lenses obviously allows for a wide variety of lens kits and listing those would clearly push the boundaries of this article, so instead I will list some use cases and what lenses I am usually using for those.
Travel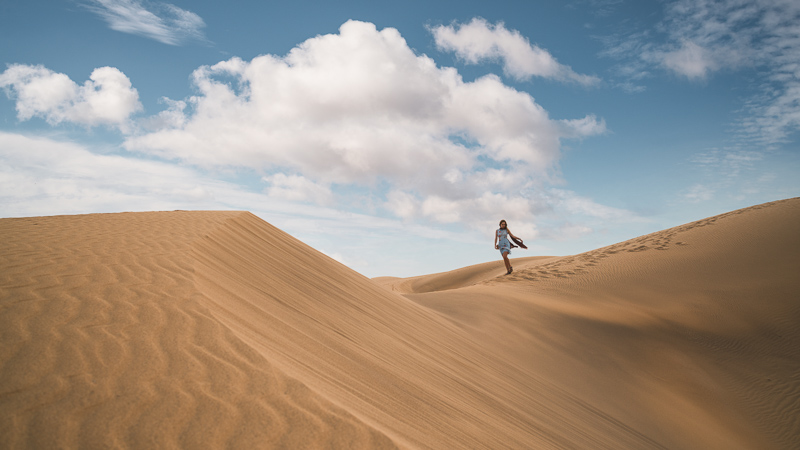 Laowa 9mm 5.6
Laowa 15mm 2.0
Zeiss Loxia 21mm 2.8
Voigtländer VM 35mm 1.7 + 5m PCX filter + TTArtisan M->E 6-bit adapter
Laowa 35mm 0.95
Voigtländer VM 75mm 1.5 Nokton
Sigma 180mm 5.6 Apo Macro
The Laowa 9mm 5.6 has become a regular in my bag, being responsible for some of my favorite pictures over the last two years.
The Zeiss Loxia 21mm 2.8 has been a regular for several years and I see no reason for that changing anytime soon.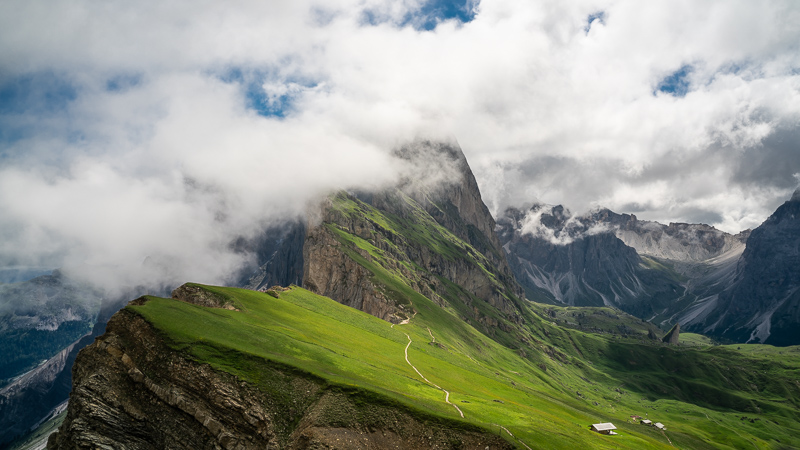 There are two 35 mm lenses here, the first being the trusted Voigtländer VM 35mm 1.7 Ultron + 5m PCX filter + TTArtisan M->E 6-bit-Adapter.
The 5m PCX filter offsets the issues caused by Sony's thicker filter stack, the TTArtisan M-mount to E-mount adapter gives it reasonably useful exif data (this adapter will probably not be released before April '22, so 🤫).
The Laowa 35mm 0.95 has become a strong contender though, neither small nor lightweight, but still better than lugging around the Sigma 35mm 1.2 Art DG DN, and it is even faster, allowing for some pretty cool environmental portrait pictures.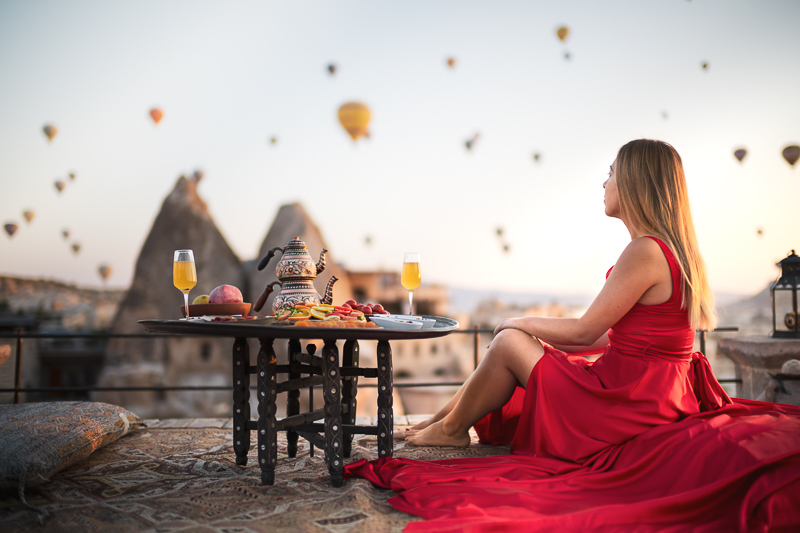 Now in the long range I used to use the Zeiss Loxia 85mm 2.4, but it is simply too heavy for what it is, so now I usually bring the Voigtländer VM 75mm 1.5 Nokton instead. Not as great on Sony as on Leica, but still better for me than the alternatives.
I don't shoot much in the tele realm, so the Sigma 180mm 5.6 Apo Macro only rarely makes it in the bag and I will only bring the Laowa 15mm 2.0 when looking at doing some astrophotography.
Wedding/Reportage
Zeiss Loxia 21mm 2.8
Sigma 35mm 1.2 Art  DG DN
Sony FE 85mm 1.4 GM
Canon EF 200mm 2.0 L IS USM
Nothing has changed here, still taking 98% of the pictures with Sigma 35mm 1.2 Art DG DN and Sony FE 85mm 1.4 GM on two cameras on Holdfast Moneymaker Holster.
The Zeiss Loxia 21mm 2.8 is needed for the obligatory group shots and when done with what has to be done I am using the Canon EF 200mm 2.0 L IS USM for some more intimate portraits.
City Trips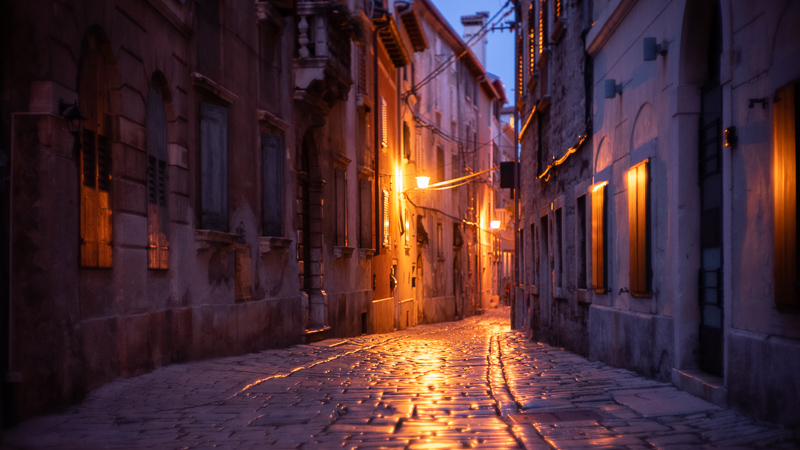 Laowa 9mm 5.6
Voigtländer VM 21mm 3.5 Color-Skopar
MS-Optics 24mm 2.0 Aporia
MS-Optics 50mm 1.0 ISM
Voigtländer VM 75mm 1.5 Nokton
Leica 90mm 2.0 Summicron-M pre-Asph
For shorter and/or non-photography-centric trips I might sometimes only bring the Leica M10 and some very small and light lenses.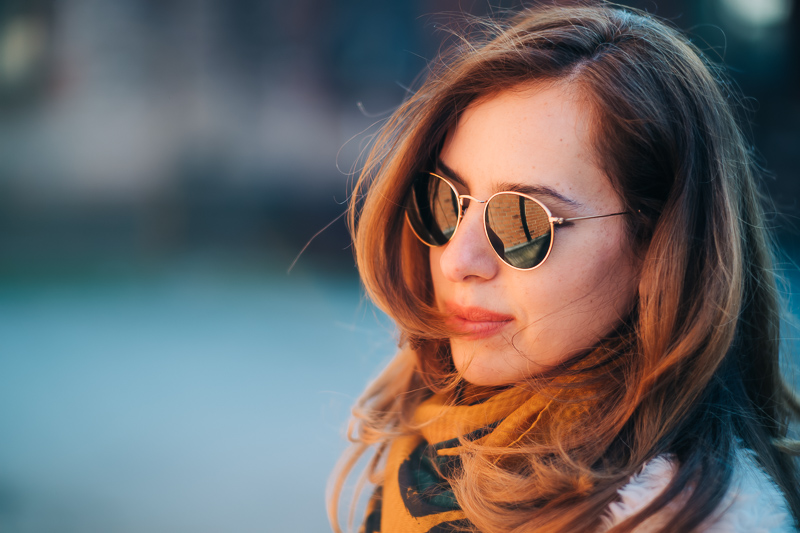 Best technical image quality is not of utmost importance here, so depending on my mood I will also bring some odd lenses like the MS-Optics 50mm 1.0 ISM or vintage lenses like the Leica 90mm 2.0 Summicron-M pre-Asph, that are fun to carry around and use or simply look cool on the camera.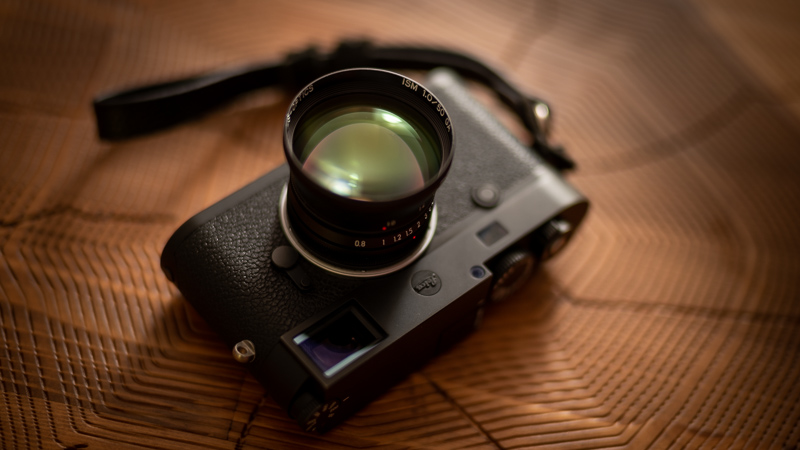 What sees less use than initially expected: 7Artisans 28mm 1.4 FE+ and Voigtländer VM 35mm 1.2 E III.
I like the optical qualities of the 7Artisans 28mm 1.4, but it is a bit bigger than I like on the M10, has a minimum focus distance of 0.7 m and mediocre sunstars.
So I bought the Voigtländer 35mm 1.2 III which is smaller, lighter, has a minimum focus distance of 0.5 m and has better sunstars – so looked great on paper, but unfortunately at longer focus distances the off center sharpness at wider apertures is not as good as I would like.
Maybe I am being to hard on it, but had I known the Laowa 35mm 0.95 was around the corner, I probably wouldn't have bought it. Just like the Zeiss Loxia 85mm 2.4 though, it isn't really worth to sell at a loss, so for now it stays where it is.
Janniks Kit
Some of you may have noticed that my photographic interests have shifted quite a bit during the past two years. Raising awareness for the beauty of nature and its vulnerability is a very strong motivation for me to keep on learning and also to optimize my kit. My nature photography has a strong emphasis on bird photography which makes long telephoto lenses mandatory.
My kit always consists of the following components:
Wide angle lens
Standard lens
Telephoto lens
Teleconverters
Mono- / Tripod
Wide angle lenses:
Zeiss Loxia 2.8/21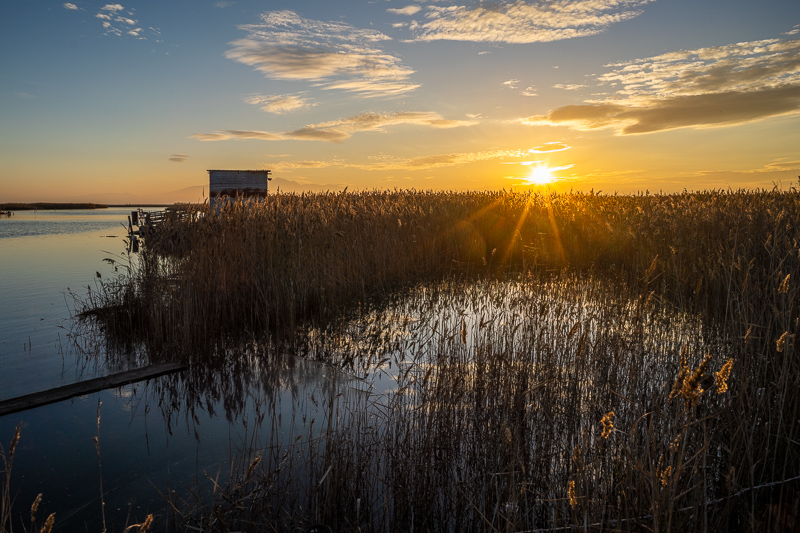 The combination of resolution, compactness and sun stars is still hard to bead why I can look over its ergonomic weaknesses. My hurting back due to heavy telephoto lenses and tripods has heated up my love for this little beauty again.
Sigma 2.8/14-24 Art DG DN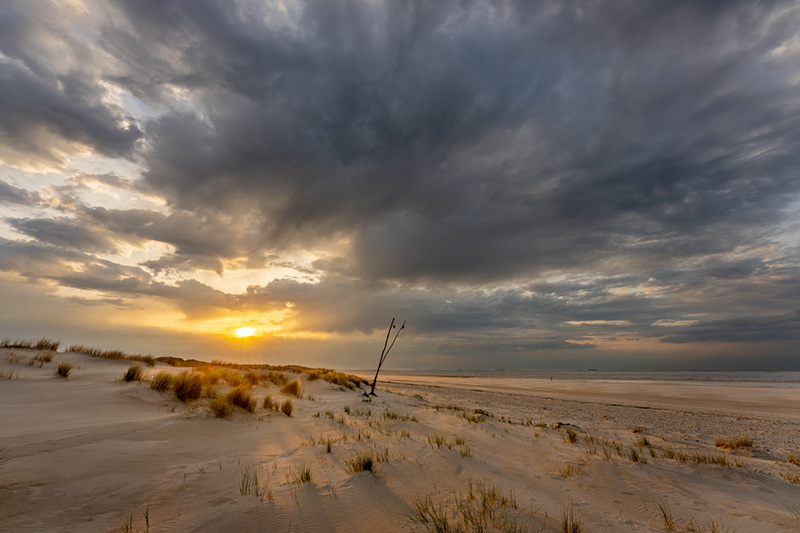 This is the real bang for the buck deal in the ultrawide lens world for Sony E-Mount. It's optically brilliant and also very versatile why I choose this option when landscape photography is a central aspect of my plans.
Standard lenses:
Voigtländer APO-Lanthar 2/50
This lens is all I can ask for in this focal range. The sharpness is still mindblowing and the compactness comes in handy as I rarely go out with the intention to shoot primarily with 50mm. As I don't do many portraits, the lack of AF and a very large aperture doensn't bother me.
Samyang 1.8/45
I use this lens once or twice in a year when I go out with my kid and want to take some occasional family images
Short telephoto lenses:
Sony FE 1.8/85
Although being optically better than the Samyang 1.8/45 the same use case applies for this lens too.
Sony FE 2.8/90 G OSS
I had the luck to get a perfectly centered sample of this lens in 2021. Whenever I use this lens, I think that the well designed MF clutch should be integrated to other Sony lenses as well. This is my first choice in this focal range as it opens unique close up options while still not lacking too much in other categories like AF and infinity sharpness.
Sony FE 1.8/135 GM OSS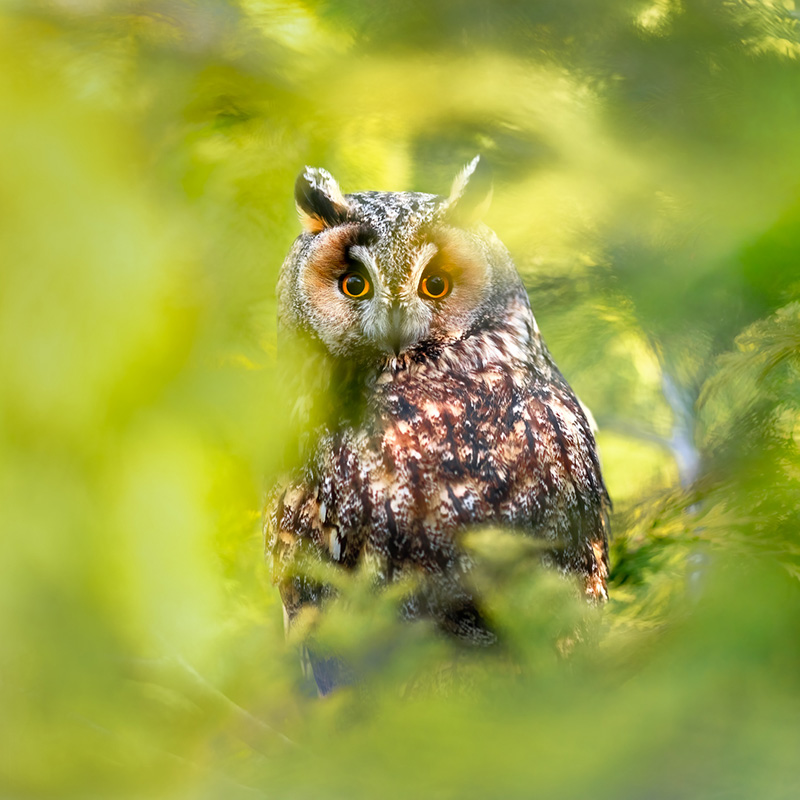 This is still a lens that has it all for me – brilliant bokeh, excellent sharpness, short MFD and very fast autofocus. I still dislike that Sony has failed to make this lens compatible with the teleconverters.
Long telephoto lenses:
Sony 4.5-5.6/100-400 GM OSS
The 100-400mm works for me as a swiss knife when I need compactness without giving up too much compared to my standard kit. It replaces the short telephoto, macro and the long telephoto lens while being compatible with the teleconverters. As a secondary lens for me, its collapsible design is a positive aspect for me as it keeps my kit size small.
Sony 2.8/400 GM OSS
This is the biggest investment into photography gear that I have ever made. Versatility for low light and low distance subjects and availability (used) let me choose this lens over a 4/600. Even after thousands of images, I am still optimizing my skills with this lens. After this period, I know that spending 10 grands on a lens can't make up for lacking technique. The size still feels enormous although my muscle memory is starting to involve this beast. Owning this lens finally made a tripod user out of me.
Sony 1.4x / 2x teleconverters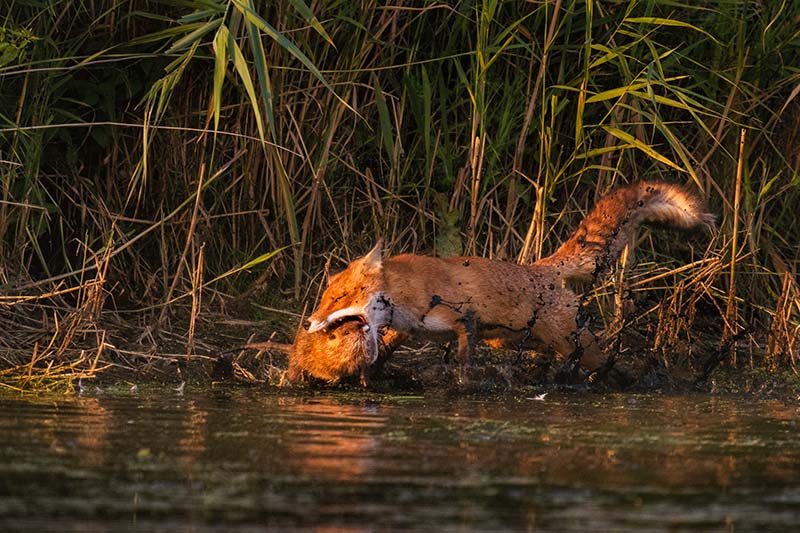 Owning both teleconverters is a good idea for bird photographers with a 400mm lens. Luckily, the optical quality of the teleconverters is remarkable which makes the use of them beneficial over plain cropping.
Final Words
As you see some lenses like the Loxia 2.8/21, GM 1.4/24, TTArtisans 1.4/50, Sigma Art 1.4/85 DG DN or GM 4.5-5.6/100-400 can be found in more than one of our bags but different interests and situations in life lead to very different kits.
So, how does your kit look like?
The following two tabs change content below.
The team, that are four gearheads: Bastian, Jannik and Phillip from Germany as well as David from Australia. All like to use manual lenses and have a passion for the outdoors. None the less they are specialized in different areas so they can provide you with a wider perspective.