Introduction
If there is one thing not to like about the Zeiss Loxia lenses it is that there is nowhere to grab them to mount or unmount. Lutz from PocketPano came up with the idea of the "Loxia Lens-Grip" that I will review here.
Disclosure: I received the Loxia Lens-Grip for free.
The Problem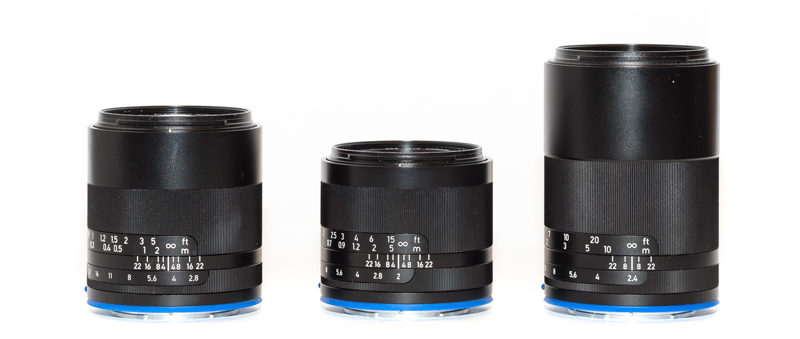 The Zeiss Loxia lenses have a sleek design with constant diameter of 62.5 mm, but unlike most other lenses there is no non-moving part to grab which makes changing lenses a bit of a hassle.
Personally I have usually grabbed these lenses by the aperture ring (set to f/22) to mount the lens and by the focus ring (set to infinity) to unmount the lens, but this is far from ideal.
The Solution
Lutz from PocketPano thought the same and so he came up with the "Loxia Lens-Grip". He contacted me asking whether I think people might be interested in this product and I immediatley wanted to try it out.
The Loxia Lens Grip is a small band of Polyoxymethylen (POM) with adhesive on the back:
It comes with an instruction sheet (German and English) and with these instructions it is very straight forwarded to apply it.
You put it on the part where the aperture markings for the distance scale are. In terms of design it is as close to the original Loxia design as possible and barely noticeable, have a look at the direct comparison below: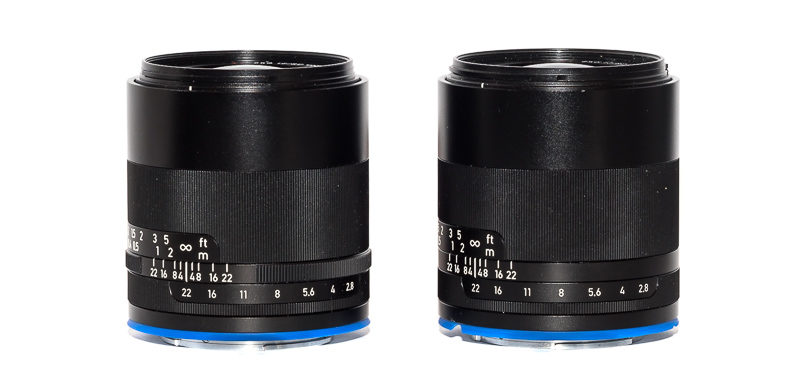 It does also not affect the operation of aperture ring or focus ring.
I have now used it for a few weeks and it makes a big difference, the handling is greatly improved.
I know some of you are a bit skeptical when it comes to adding glue to your lenses, so I made the test for you and removed the lens grip on my Loxia 21mm 2.8: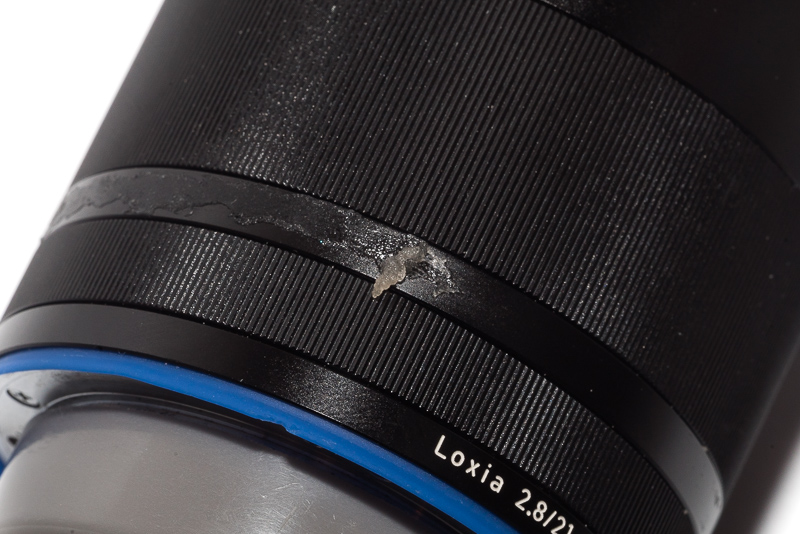 The manufacturer claims you can remove the Lens-Grip without trouble and I confirm this is in fact the case. You end up with a bit of glue residue that is easily removed and won't leave any traces.
Conclusion
Whenever I was out shooting these last weeks and changed lenses, everytime I mounted or unmounted a Loxia lens I had to tell my girlfriend how good it is (you guess she would have complained, but as she was also using Loxia lenses she wants some herself now). I don't want to use any Loxia lens without this anymore.
If you want one you can get it for 12.90 € on amazon.de (affiliate link) or for 9.90 € directly at the manufacturer's homepage. As the latter is cheaper I recommend buying it there.

If you want to support this blog you can always use one of our affiliate links before you buy anything, we will get a small commission, and it won't cost you anything extra.

Other Articles
Support Us
Did you find this article useful or just liked reading it? Treat us to a coffee!


via Paypal
The following two tabs change content below.
My name is Bastian and I am your expert here when it comes to ultra wide angle lenses, super fast portrait lenses (ranging from a 50mm f/0.95 to a 200mm f/1.8) and I also have reviewed way too many 35mm lenses. Don't ask me anything about macro or wildlife shooting though.