Two New Faces
For two years I was the only author on this blog but I am very happy that I now have two co-authors  who are as passionate about photography and (manual) lenses as I am. There are so many interesting lenses out there that I have no chance to cover them all alone and together we can cover a lot more lenses.
I think it is about time to introduce them after they have already published a few articles.
Jannik Peters
Jannik works as an engineer and lives in northern Gemany.
Jannik is interested in many lens systems but I would say that his focus is on two manufacturers: Zeiss and Canon FD. So far he has published reviews of the Zeiss Loxia 2.8/21, Zeiss Sonnar 3.5/100 and a comparison of 35mm Canon FD lenses.
You can follow Jannik on flickr.
Bastian
Bastian lives in the south of Germany and besides his main job he runs workshops about nature and architecture photography. You can check out his web site if you are interested.
Bastian is specialized in M-mount and Nikon F-mount lenses. So far he has published reviews of the Voigtlander  2/28, Voigtlander 5.6/12 and Leica Summicron 2/90 pre-ASPH.
You can follow Bastian on flickr.
Phillip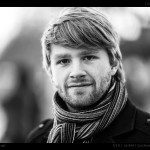 I am of course still on board and I still study and live in western Germany.
More recently I have reviewed many Zeiss lenses but I also bought my first lenses from Olympus (OM 2/100) and Pentax (SMC K 3.5/28) which I both like a lot and I look forward to exploring both systems a bit more. In the past I have reviewed many Canon FD and Minolta SR lenses and I plan to review a few more Minoltas in 2016.
You can follow me on flickr and on facebook.
The following two tabs change content below.
I have two hobbies: Photography and photographic gear. Both are related only to a small degree.
Latest posts by Phillip Reeve (see all)