Introduction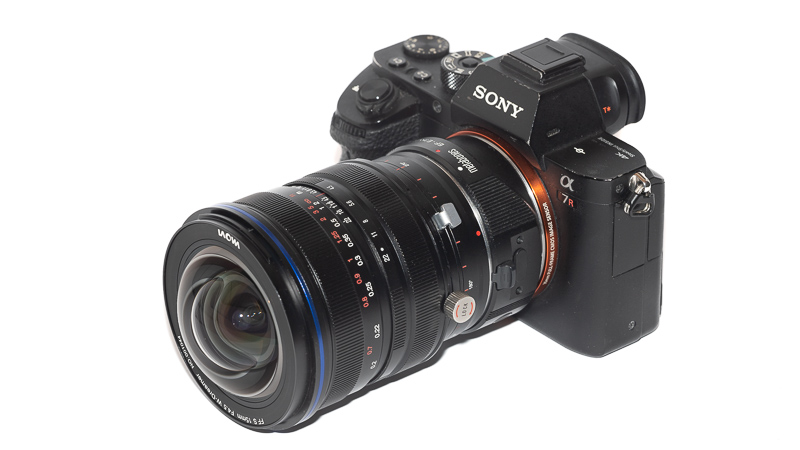 For 11 years the Canon TS-E 17mm 4.0L was the widest shift lens available and now it is not Nikon but Laowa who challenges them with their 15mm 4.5 Shift. May this be the new king for wide angle architectural photography?
Sample Images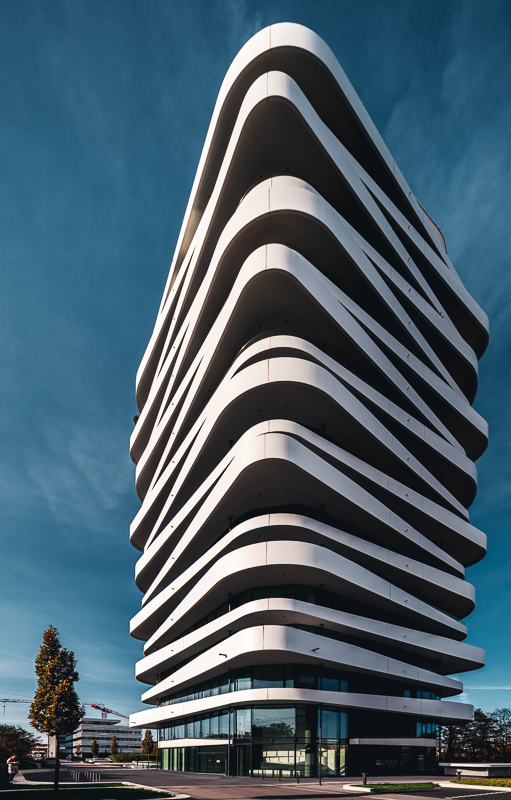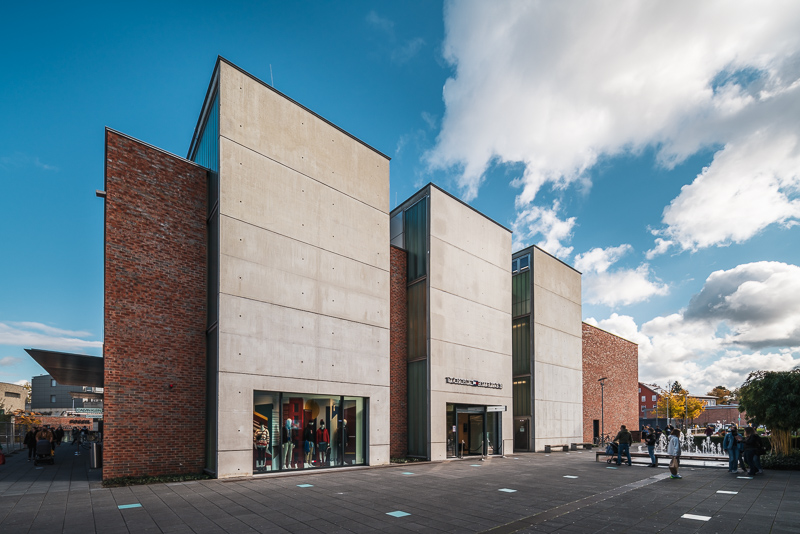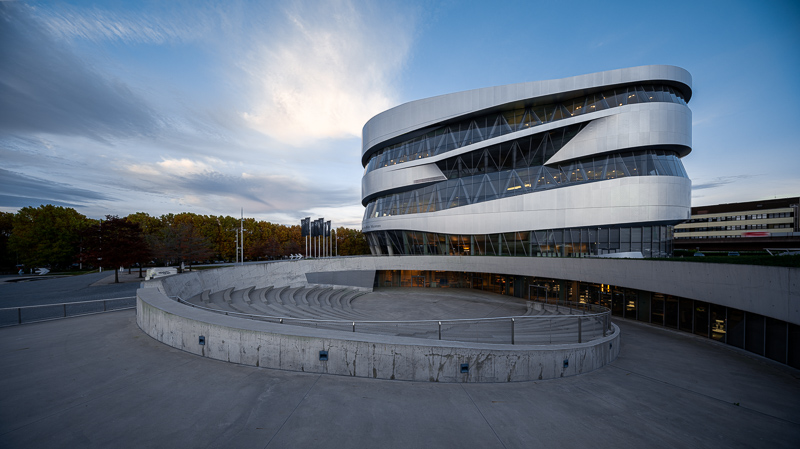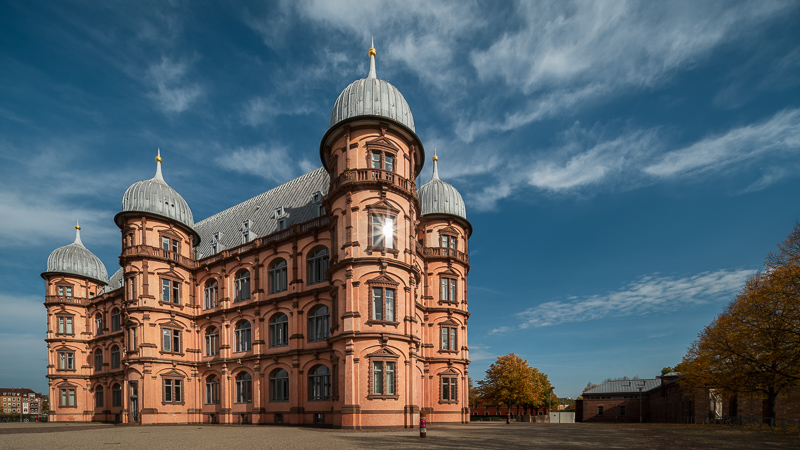 Disclosure
The Laowa 15mm 4.5 Shift was kindly provided free of charge by Venus Optics / Laowa for reviewing purpose for two weeks.
Specifications / Version History
The Laowa 15mm 4.5 Shift is not to be mistaken with the Laowa 15mm 4.0 macro as it is a completely new and very different lens. The new 15mm 4.5 Shift comes in Canon EF, Nikon F and later in Sony E, Nikon Z and Canon RF mount, I am reviewing a Canon EF sample here which has the following specifications:
Diameter: 79 mm (without cap)
Field of view: 110° (diagonally, unshifted)
Length: 103 mm (+adapter, without caps)
Weight: 597g (+adapter, without caps)
Filter Diameter: –
Shift range: 11mm
Number of Aperture Blades: 5 (straight)
Elements/Groups: 17/11

Close Focusing Distance: 0.20 m
Maximum Magnification: 1:5.5 (measured)
Mount: Canon EF
You may also have a look at the official page.
The lens can ordered from the manufacturer's homepage | B&H | amazon.com | amazon.de | ebay.com | ebay.de for $1199 (affiliate links)

Handling / Build Quality
Regarding Shift and what it can be used for best have a look at my article Working with Tilt/Shift lenses.
The focus ring has a really nice resistance which has been the case for all the latest Laowa lenses.
The focus ring travels ~100° from the minimum focus distance (0.20m) to infinity, so the focus throw is a bit longer than that off the Canon TS-E 17mm 4.0L.
The narrow aperture ring is situated right behind the focus ring and has full-stop click stops – which is always my preference – and travels ~60° from f/4.5 to f/22. Considering the complexity of this lens I wonder why the click stops are not equidistant though.
Next is the shift ring and here we have a very different design compared to the Canon TS-E and Nikon PC-E lenses. The Nikon and Canon lenses feature a locking knob on one side and an adjustment knob on the opposite side. These have often been criticized for being rather delicate and hard to operate when wearing gloves.
Those critics may like the Laowa approach: here you have a big ring (pretty much same size as the focus ring) to adjust the shift value and on one side of the lens you have a scale that tells you the amount shifted from -11 mm to +11 mm.
The ring has a high resistance and I have the feeling the mechanism is also stiffer than that of the Canon TS-E lenses, I never felt the need to use the shift lock knob.
Close to the bayonet is a little lever, if you push it the whole lens can be rotated 360° (with 15° click stops) therefore allowing you to shift in every direction. The lens not featuring any electronics is an advantage here but this of course also means no EXIF data is transmitted to the camera.
When you fully shift your lens in every direction and take a picture at every 30° rotation this is the panorama you will get, I added the Canon TS-E 17mm 4.0L and the Laowa 9mm 5.6 for comparison (I must have hit the tripod when changing for the 17mm lens, hence the slightly horizontally tilted panorama here):
Unlike on Canon's TS-E and Nikon's PC-E lenses there is no tilt, the Laowa can only shift. To me personally this is all but a big deal, I never felt the tilt being very useful when it comes to ultra wide angle lenses, but if you need it you already know that and can choose your lens accordingly.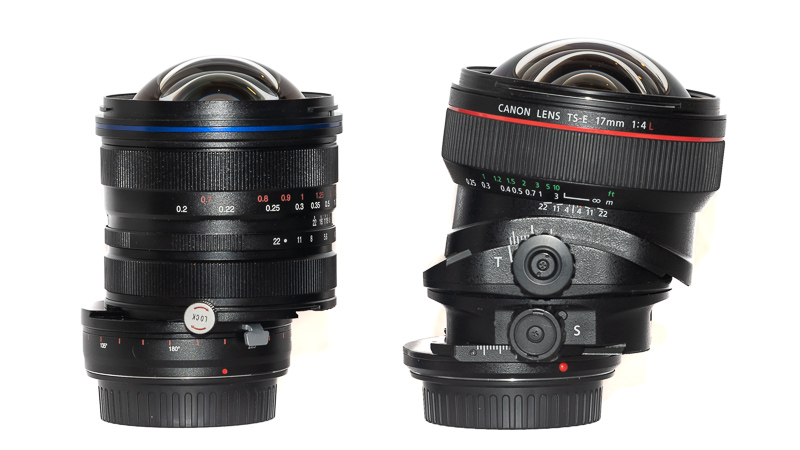 The build quality is pretty much in line with other recent Laowa lenses: the 15mm 4.5 Shift seems to be mostly made from metal, but to me it looks like only the markings on the focus ring and the rotator are engraved and filled with paint whereas the ones on aperture ring as well as the distance scale look like they are just printed.
There is no hood available for this lens, but there will be a lens specific filter holder (rumors say 100 mm) and also a rather sophisticated Rear-Shift adapter. You will read more on those here when I got to check them out, they were unfortunately not available when I received this review sample.
As this lens is a very complex ultra wide angle design I recommend using the Sigma MC-11 adapter (affiliate link) to get the best performance out of it. 
Vignetting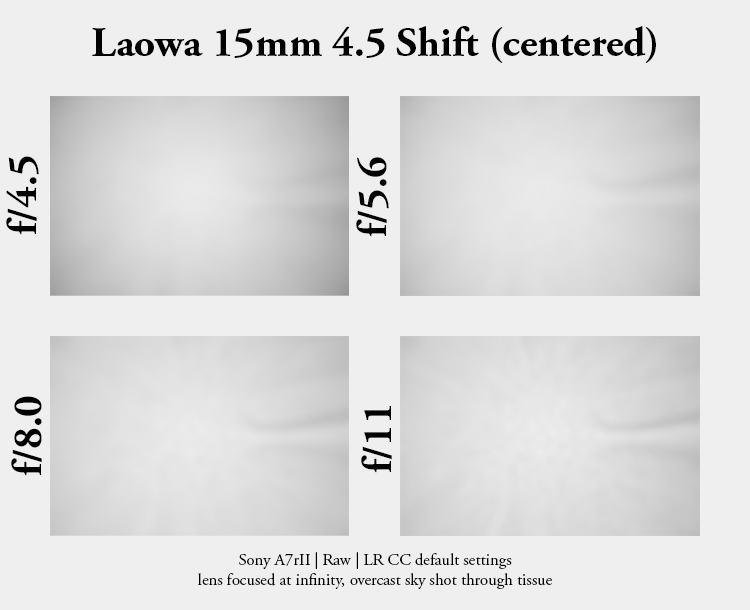 When using the the lens centered (unshifted) you are only using the central part of the lens, so vignetting should be less of an issue. Wide open there is still vignetting of roughly 2.0 EV, stopped down to f/5.6 this improves only 1.6 EV and stopped down to f/11 it is still around 1.2 EV. Compared to normal 15mm lenses this is good, but about 0.3 EV worse than the Canon TS-E 17mm 4.0L.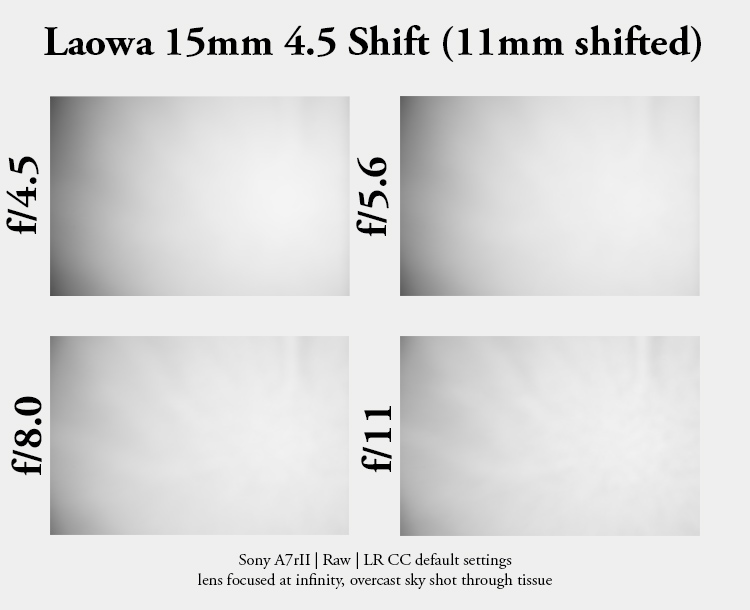 The results in the shifted area are of course very different. Wide open we are dealing with 3.6 EV in the most extreme corner. Stopped down to f/5.6 this improves to 3.3 EV and stopped down to f/11 about 2.6 EV remain.
Here at wider apertures the values are again about 0.3 EV worse than those of the Canon TS-E 17mm 4.0L, stopped down almost 1.0 EV. Considering the Laowa is wider and at the same time smaller this does not come as much of a surprise.
If you want to correct the uneven vignetting I can recommend using gradients in Lightroom.
Our method of determining the vignetting figures struggles a bit with lenses this wide and without filter thread (e.g. stopped down you can see wrinkles of the tissue).

Sharpness
infinity (42mp)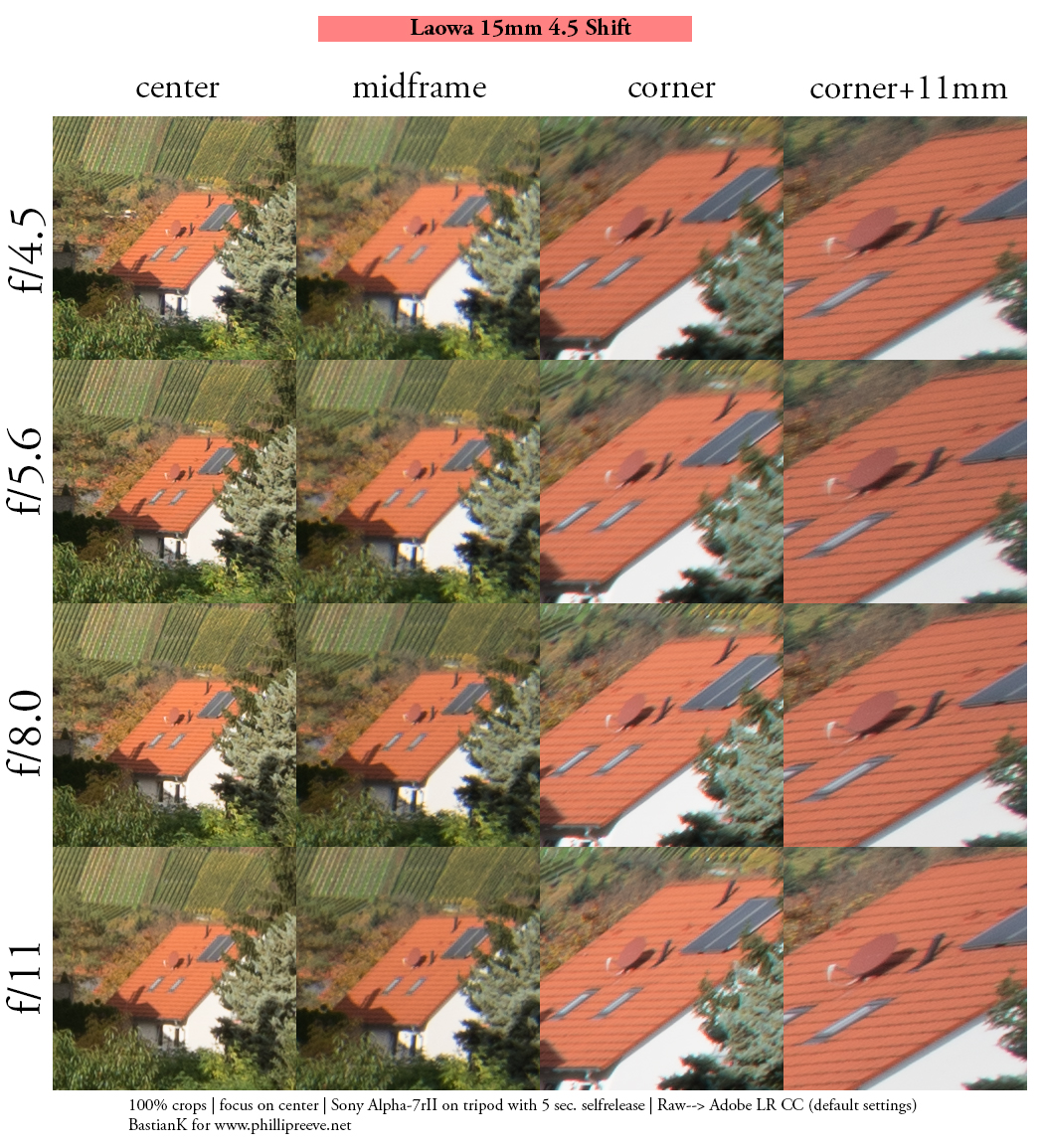 Center looks really good from the maximum aperture but as on most Laowa ultra wide angle lenses we see a midzone dip in the midframe area. Interestingly at maximum aperture the shifted corners look no worse than the normal corners, quite the achievement.
The midframe never reaches the same level as the center, but it looks good at f/8.0 and f/11. At these apertures also the corners (normal and shifted) look good.
I shot the same exact scene (different day, similar light, same editing) with the Canon TS-E 17mm 4.0L, so you can directly compare the two charts.
This is what I am seeing:
Canon shows better midframe at wider apertures, Laowa catches up at f/8.0.
Unshifted corners are not great on either lens at wider apertures, similar at f/8.0 to f/11.
In the shifted corners the Laowa resolves noticeably more details.
A few things worth noting:
Not many other reviewers state which extreme corner they are looking at. I am looking at the one furthest away from the center when maximally shifted (32.3 mm in case of the Canon, 31.4 mm in case of the Laowa). Keep that in mind when comparing these results to those of other reviewers.

For lenses this complex and wide the thick cover glass on the Sony sensor might have a negative impact on image quality, so it is possible that they perform differently on a Canon camera or a Kolari modded Sony camera.
The correct flange focal distance is very important for lenses this wide with floating elements, I was using the same adapter for both lenses, on the Canon infinity is right at the infinity mark, on the Laowa it is slightly behind. It is possible/likely that results differ slightly with an adapter with minimally different length.
This Canon TS-E 17mm 4.0L has been factory calibrated in 2019.
close (0.20 m, 1:5.5)

100% crops, A7rII
With the minimum focus distance of just 0.20 m you can get really close to your subject. In the center the performance is very good already wide open and stopping down hardly improves the sharpness.
If you place your subject close to the unshifted borders the resolution is quite okay, but when you fully shift the lens and place your subject near that extended border region the resolution never reaches really good levels, not even on stopping down considerably.
I noticed the same behaviour on the Canon TS-E 17mm 4.0L and also on similarly wide lenses like the Voigtlander 10mm 5.6 or Laowa 10-18mm 4.5-5.6. The exception here is the Laowa 9mm 5.6 that manages to maintain really good across frame sharpness at these distances albeit at the cost of higher distortion.
Flare resistance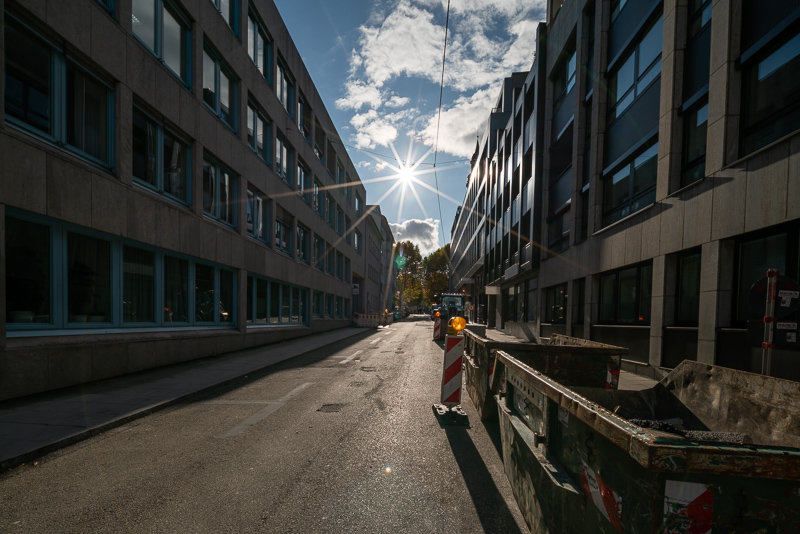 As always evaluating flare is a complex matter since you can get any lens to look bad if you push it hard enough and a slight change of scenario will affect results a lot.
So in three words: better than expected. The Laowa 15mm 4.5 Shift has a very bulbous front element which often results in bad flare resistance. To my surprise you can often take a picture with the sun in the frame without running into any issues though.
With the sun closer to the borders of the frame you may spot a small line of ghosts: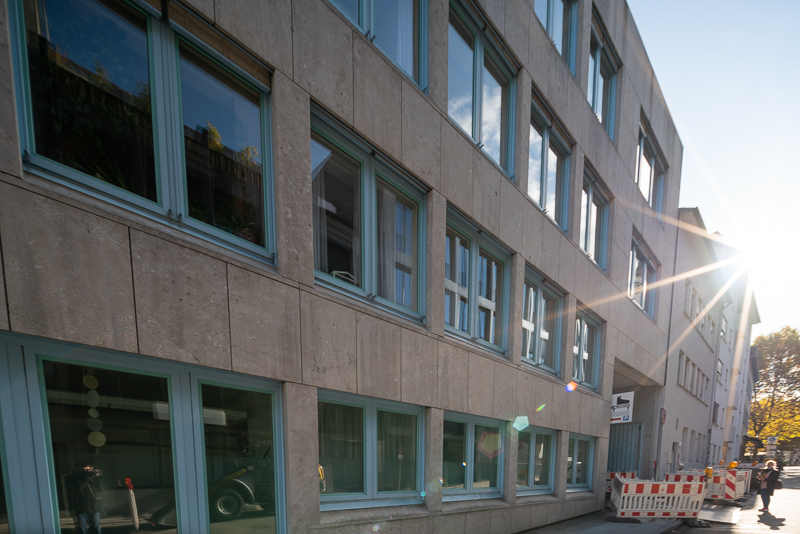 With the sun just outside of the frame many lenses struggle and also here you can find one angle that results in a huge veiling flare, luckily this can easily be avoided by slight reframing.
Once it also happened to me that I encountered small ghosts with the sun way out of the frame: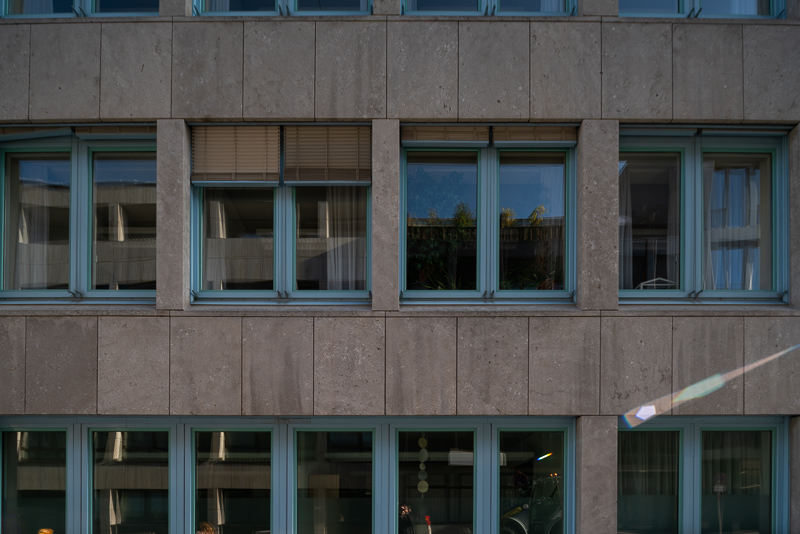 As this sample of the Laowa 15mm 4.5 Shift is in Canon EF mount the adapter in use may also have influence on the performance in this category. But this was also true for the Canon TS-E 17mm 4.0L and to me it seems the Laowa lens fares better here, especially when it comes to veiling flare.
Coma
Sony A7rII, 100% crop extreme corner unshifted
Coma in the unshifted extreme corner is not overly pronounced at f/4.5 and f/5.6 but there is clearly an improvement noticeable on stopping down to f/8.0 and f/11.
Sony A7rII, 100% crop extreme corner shifted
The situation in the extreme corners when fully shifted is actually similar, noticeable coma from f/4.5 to f/5.6, significant improvements on stopping down to f/8.0 to f/11.
The Laowa 15mm 4.5 Shift performs similar to the Canon TS-E 17mm 4.0L here, maybe slightly better even.
At f/5.6 the Laowa 9mm 5.6 and 11mm 4.5 look a bit better, Voigtlander 10mm 5.6 and Laowa 10-18mm 4.5-5.6 worse.
Distortion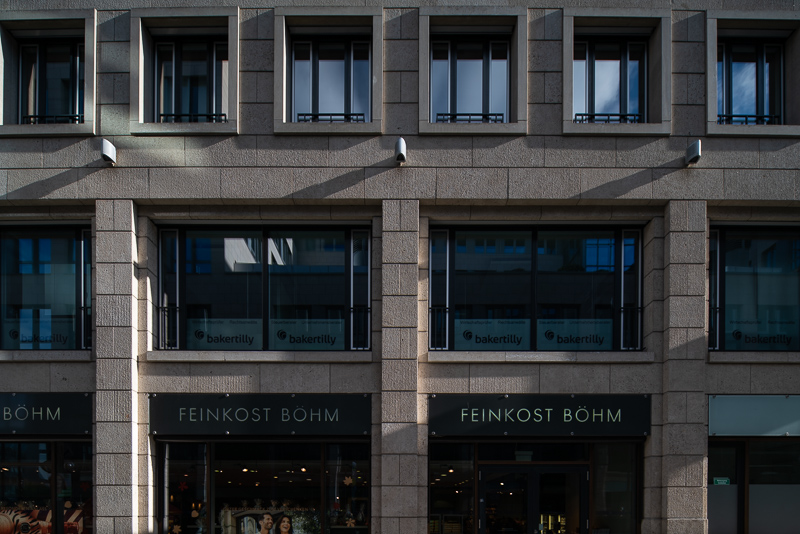 The 15mm 4.5 Shift is part of Laowa's Zero-D line which is good news as with shift lenses distortion is comparably hard to correct. Unshifted the distortion is close to zero, but shifted you can see some barrel distortion so in critical cases you might have to use the warp function in Photoshop to fully correct it.
Sunstars
No sunstars at f/4.5 and well defined 10-stroke sunstars between f/5.6 and f/22 as we have also seen on the other recent Laowa ultra wide angle lenses.
If you want to learn more about sunstars have a look at this article.
50% crops from center, A7rII
To finish this chapter here is a real world example: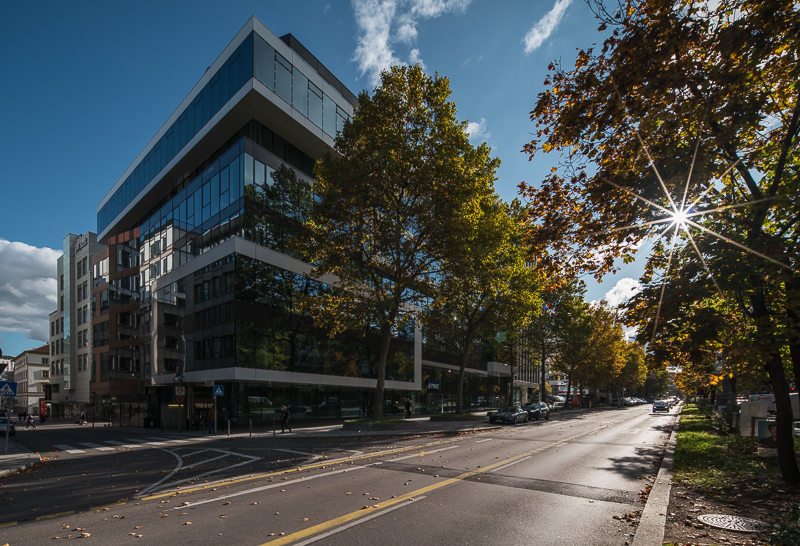 Chromatic aberration
lateral
100% crops from 11mm shifted border, A7rII, f/8
Usually lateral CA are easily corrected by just one click and unshifted this is also the case here. Shifted the situation is not that simple though, the lateral CA patterns are not symmetrical and therefore the auto correction does not work properly, as can be seen from the example above.
While in one part of the frame the auto correction reduced the lateral CA, in another part of the frame it increased the lateral CA.
For best results with this lens when shifted I recommend turning the auto correction off and using the manual defringe CA removal tool (the one usually used for removing longitudinal CA).
longitudinal
In close up scenarios there are no longitudinal CA visible.
Focus shift
There is no focus shift visible.
Alternatives
Canon TS-E 17mm 4.0L:
This Canon lens can also be tilted, so if you are after that this should be the lens to consider. Optically I found it to be a little worse in most categories compared to the Laowa 15mm 4.5. It does shift 12mm though, so the difference in focal length is not telling the whole story here (see handling section for a comparison).
buy from amazon.com | amazon.de | B&H | ebay.com | ebay.de for $2150 (affiliate links)
Laowa 17mm 4.0 (Laowa 12mm 2.8 Zero-D on Magic Shift Converter):
Here you only get 10mm shift and it is slightly worse optically but you have the benefit of being able to use it as a 12mm 2.8 for e.g. astrophotography, which can be a huge benefit.
buy from manufacturer's shop | amazon.com | ebay.com | B&H | ebay.de for a total of $1249 (affiliate links)
Laowa 9mm 5.6 FF RL:
The Laowa 9mm 5.6 is even slightly wider than a stitched pano taken with the 15mm 4.5 Shift lens, and it is one of the strongest alternatives if you can live with less pixels.
buy from manufacturer's homepage | B&H | ebay.com | ebay.de for $899 (M-mount) and $799 (E/Z/L-mount) (affiliate links)
PC-Nikkor 19mm 4.0E ED N:
Adapting Nikon E lenses to Sony cameras is not that much fun, so this is not a lens I recommend to Sony users. Nevertheless some Nikon users interested in the Laowa 15mm 4.5 Shift may end up here (welcome!). I have not used the Nikon 19mm personally, but it looks like it is a really great lens by what I have seen from some trusted sources. It should be noted though that 15mm and 19mm are very different focal lengths.
buy from ebay.com | amazon.com | B&H for $3400 (affiliate links)

First Impressions
good

sharpness and contrast

correction of longitudinal CA

distortion

sunstars

build quality

average

coma correction
correction of lateral CA
flare resistance
vignetting (barely)
size/weight
price

not good
For more than a decade the Canon TS-E 17mm 4.0L was the lens for wide angle architectural photography. In terms of specifications Nikon did not surpass it with their PC-E 19mm 4.0, but now Laowa tries with this 15mm 4.5. No tilt and 1mm less shift movements, but 2mm wider and half the price. From this position – if the Laowa was optically no worse than the Canon – it could already be considered a success.
Comparing the pro/con tables of the two lenses though we see some advantages (price, size, build quality, absence of focus shift) and also some disadvantages (no electronic contacts, more lateral CA, higher vignetting) for the Laowa 15mm 4.5 Shift whereas in some categories they perform similar (flare resistance, sharpness, distortion).
If I was in the market for an ultra wide shift lens for a Sony camera today I would pick the Laowa for better handling (with the Canon TS-E 17mm 4.0L you need the metabones adapter for stopped down focusing and those are usually too short), being wider, only half the price, taking 100mm filters (so I was told) and because I do not care about tilt and electronic contacts in a lens like this.
Considering the last two aspects your mileage may vary though.
With today's high resolution sensors like the A7rIV's 61mp the Laowa 9mm 5.6 can also be considered a strong competitor.
Every framing you can generate by shifting the 15mm 4.5 and then creating a panorama can be cropped out of a single frame of the 9mm 5.6 and dealing with distortion and lateral CA is also easier here.
The lens can ordered from the manufacturer's homepage | B&H | amazon.com | amazon.de | ebay.com | ebay.de for $1199 (affiliate links)
Sample Images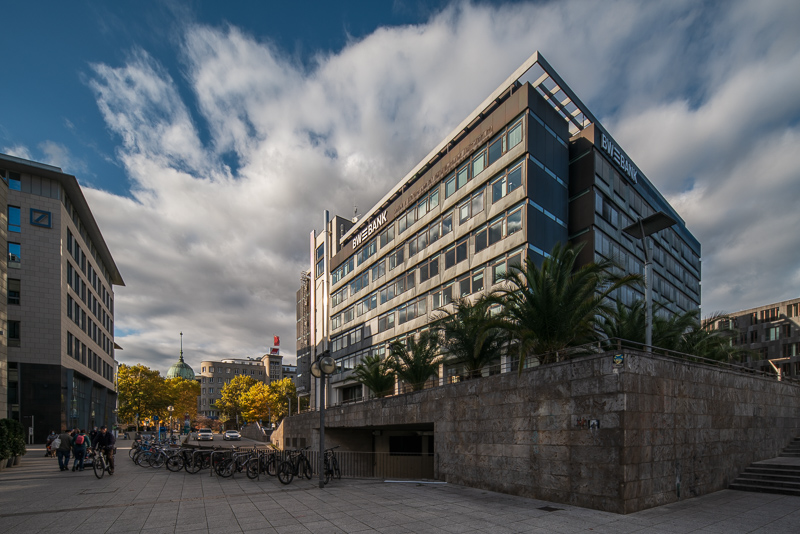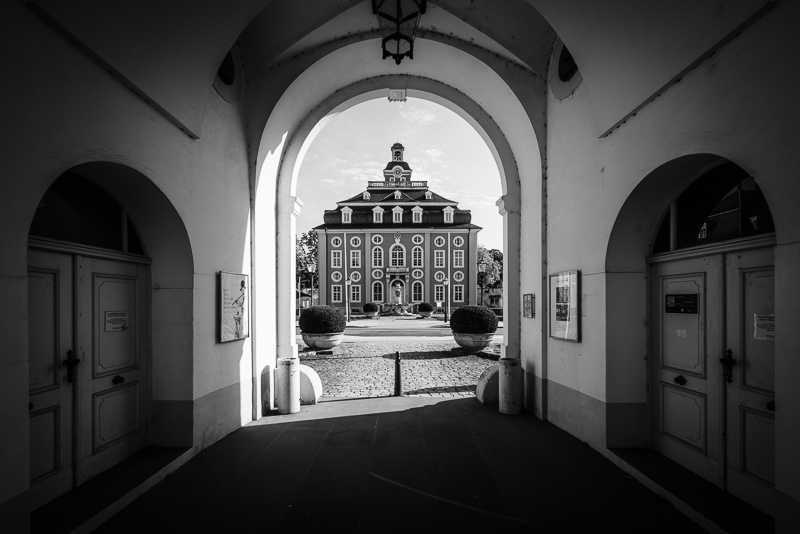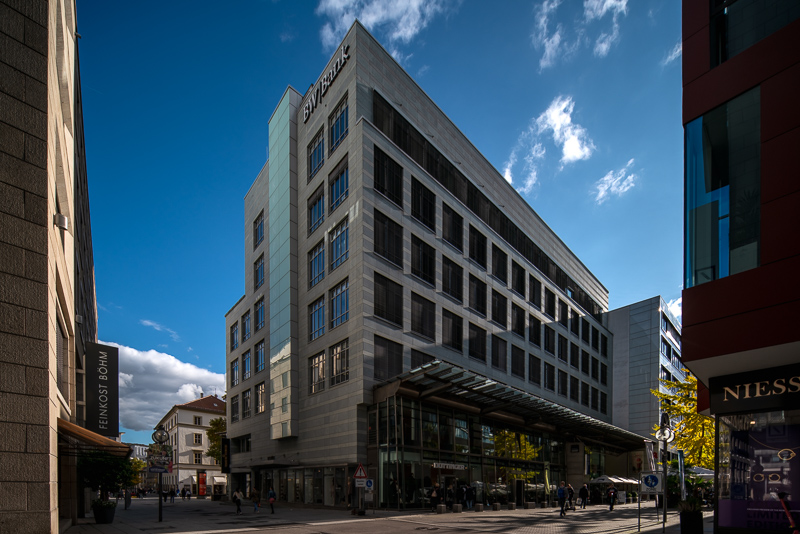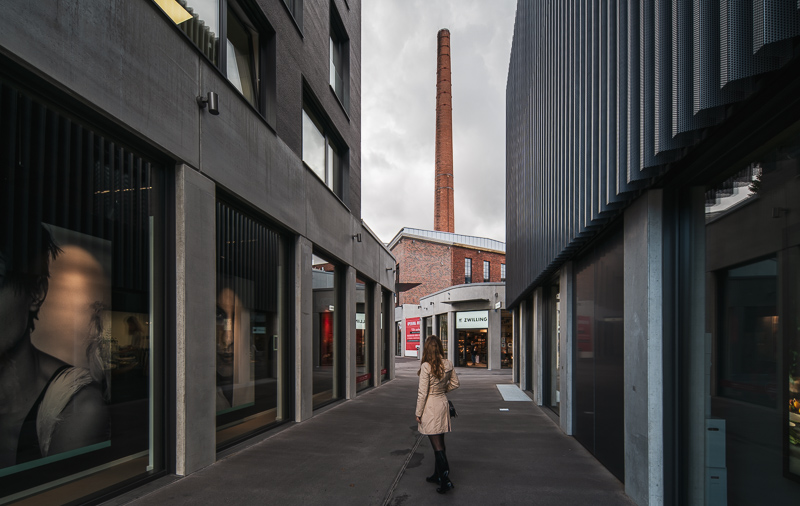 Further Reading
Support Us
Did you find this article useful or just liked reading it? Treat us to a coffee!


via Paypal
The following two tabs change content below.
My name is Bastian and I am your expert here when it comes to ultra wide angle lenses, super fast portrait lenses (ranging from a 50mm f/0.95 to a 200mm f/1.8) and I also have reviewed way too many 35mm lenses. Don't ask me anything about macro or wildlife shooting though.