Introduction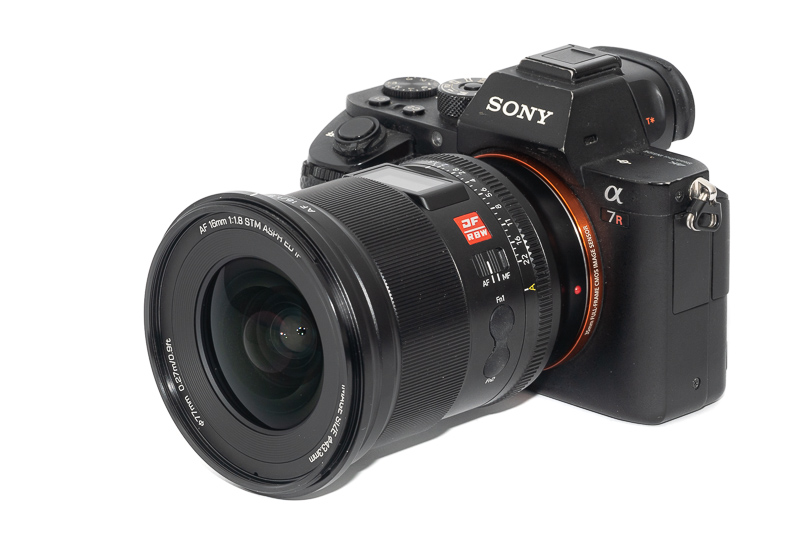 We all like surprises and this Viltrox 16mm 1.8 AF for fullframe was a big one. We previously reviewed the Viltrox 85mm 1.8 AF MKI and II and they were solid performers while being very affordable. But this 16mm 1.8 sounds way more spectacular on paper than an ordinary 85mm 1.8 lens and it even comes with some technology we haven't seen anywhere else yet. Let's have a closer look.
Sample Images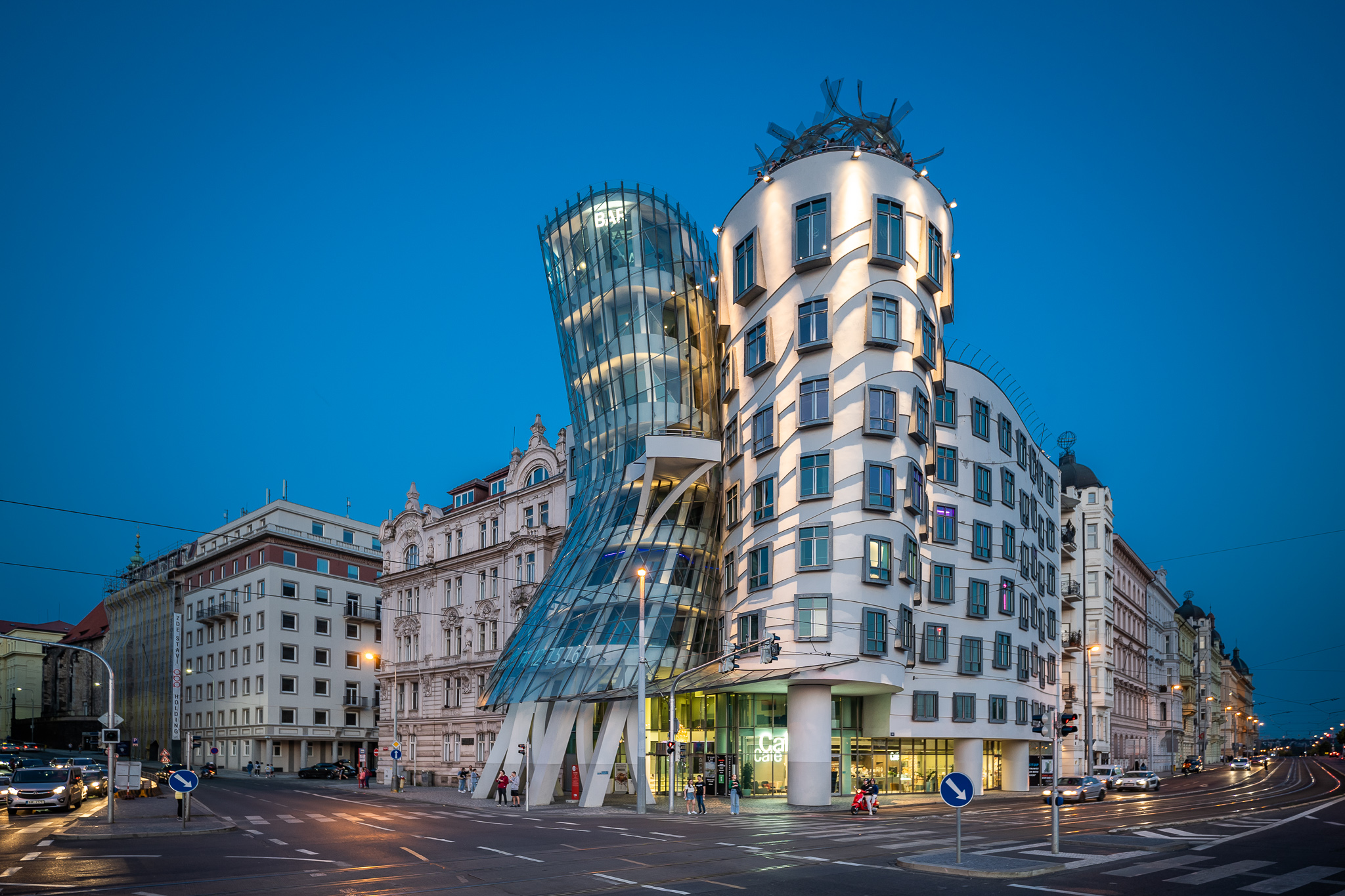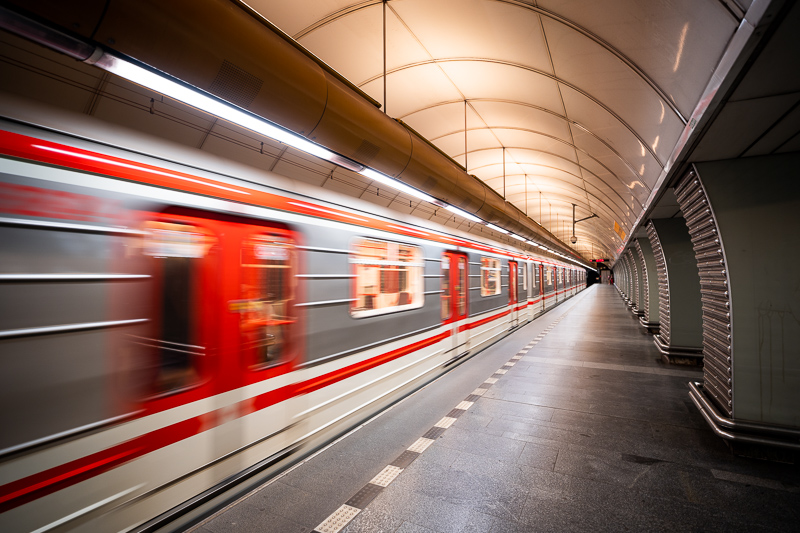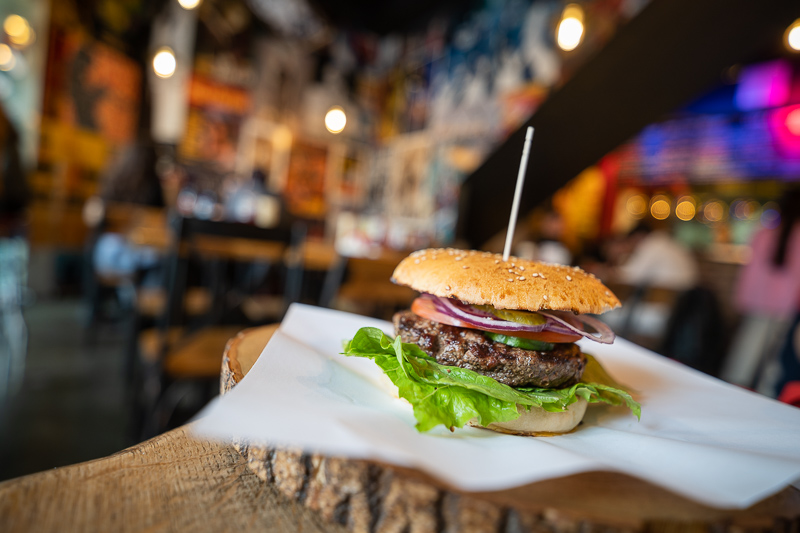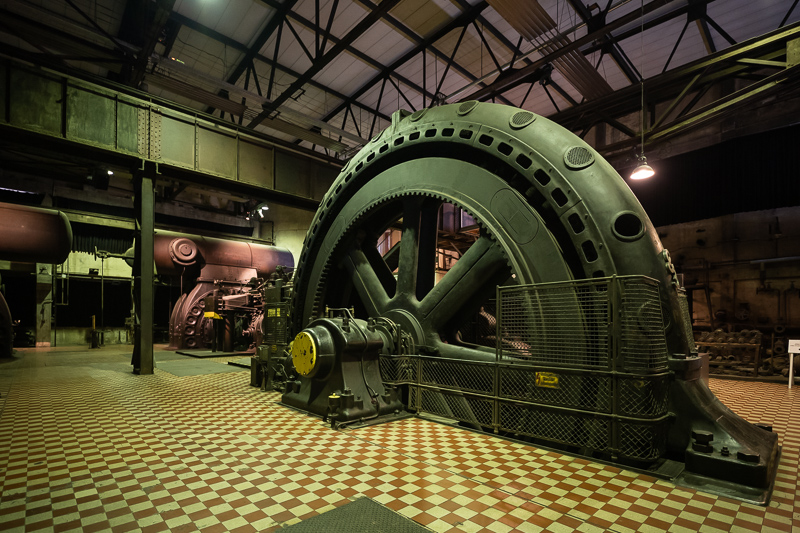 Most of the sample images in this review can be found in full resolution here.
Specifications
The Viltrox 16mm 1.8 AF FE has the following specifications:
Diameter: 85 mm
Field of view: 105.6° (diagonally)
Length: 103 mm
Weight: 560g (without hood and caps)
Filter Diameter: 77 mm
Number of Aperture Blades: 9 (rounded)
Elements/Groups: 15/12


Close Focusing Distance: 0.27 m
Maximum Magnification: 1:9.3 (measured)
Mount: Sony E
buy from manufacturer's shop (use the code PRnet for 8% discount) | B&H | ebay.com (affiliate links) for $549
Disclosure
The Viltrox 16mm 1.8 AF FE was kindly provided free of charge by Viltrox for reviewing purpose for a few weeks.
Handling/Build Quality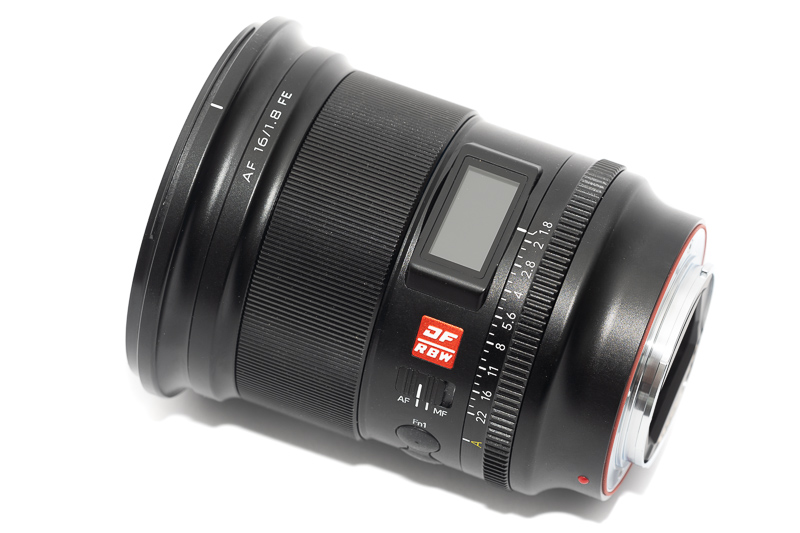 In terms of controls this Viltrox 16mm 1.8 AF offers everything the Sony GM and later G-series lenses do and then some, so there is a lot to talk about here.
The focus ring has okay damping but a non-linear coupling. This means when rotating it slowly it takes about 180° from the minimum focus distance (0.27 m) to infinity, but if you turn it very fast it can even take up to 1080° for that.
When you turn your camera off the lens will remember the last focus position and will still be there when you turn the camera on again.
The aperture ring has 1/3 of a stop click stops – which you can declick by using a lever on the right side of the lens.
You can also set the ring to "A"(utomatic) and let the camera choose the aperture value or use the camera dial to change the aperture value instead of using the aperture ring.
The aperture ring feels very similar to the Sony FE 20mm 1.8G I reviewed lately, actually slightly better even.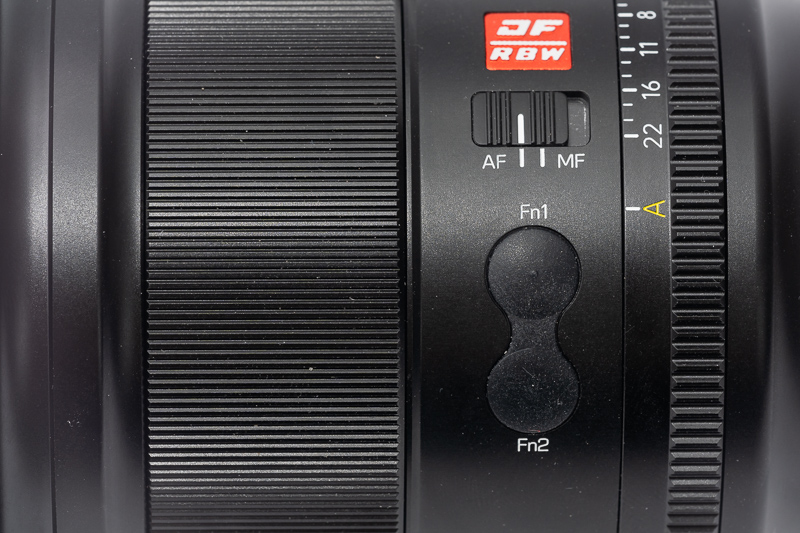 On the left side of the lens there are two buttons (Fn1 and Fn2) and an AF-MF switch.
In AF mode Fn1 works as focus hold button – or whatever you set in camera for the lens button to do. Fn2 has no function here.
In MF mode you can toggle between two preset distances when pressing the Fn2 button.
What is a novelty is the LCD display on top of the lens. While the Zeiss Batis lenses also had such a display, it wasn't half as useful as this one. This one shows the following information:
depth of field scale
focus hold when activated
AF/MF mode
preset distance setting A/B
focus distance
aperture value
I think those preset distance settings can be really useful for focusing in the dark at true infinity for astrophotography or for easily setting the hyperfocal distance – should you be relying on that.
This is still not all: we also have a rubber gasket and a USB-C socket for firmware updates to be found at the bayonet.
The outer casing seems to be made from a high quality polycarbonate and all markings on the lens barrel are engraved and filled with paint. The markings on the front retention ring seem to be only printed though.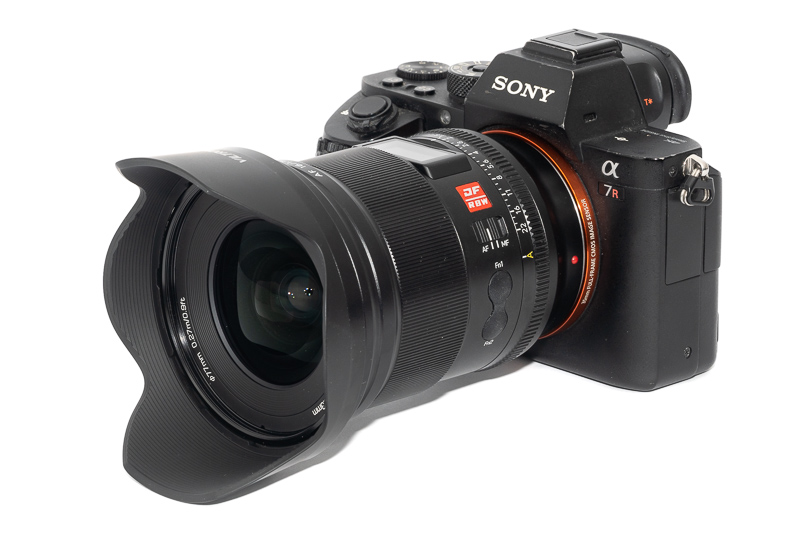 The hood is the typical bayonet type made from plastic. It is made from two pieces and at first it looks like those of the GM lenses with rubber front bumper, but this is not the case.
The lens looks and feels well made: no unsightly seams in the casing as we have seen in early Tamron FE lenses and generally better than the earlier Samyang lenses like e.g. the AF 18mm 2.8. I have only used this lens for a few weeks, so I cannot tell you anything about its longterm reliability.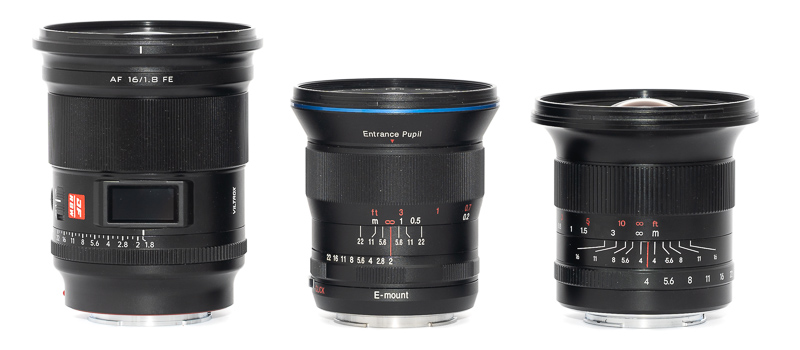 The Viltrox 16mm 1.8 AF is noticeably bigger than the Laowa 15mm 2.0 but only 40g heavier, this is because Laowa is using more metal for its casing. In this comparison you can easily see why I had an issue with the 7Artisans 15mm 4.0's size: for being two stops slower it is simply too big.
AF performance
I am not shooting sports or fast moving animals/humans so if you want to know if the lens is fast enough for this or how it compares to other lenses in this segment you may have to look for a different review with a more detailed assessment of this aspect.
In everyday use I found the AF to be very fast, perfectly usable and also silent – except for a slight humming noise as long as the camera with lens is turned on.
Vignetting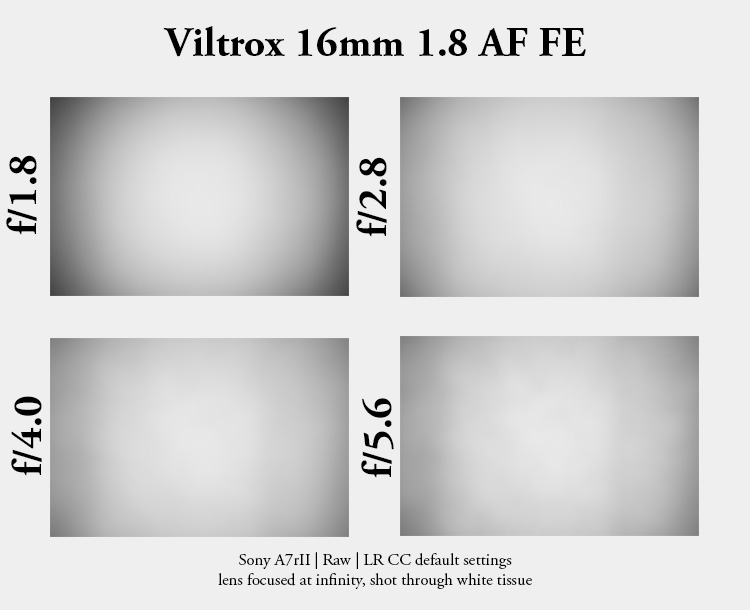 | | |
| --- | --- |
| f/1.8 | 3.4 EV |
| f/2.0 | 3.4 EV |
| f/2.8 | 2.4 EV |
| f/4.0 - f/22 | 2.2 EV |
Very high vignetting figures are expected when it comes to fast ultra wide angle lenses but the Viltrox still shows about 0.5 EV higher vignetting at its widest aperture compared to the Laowa 15mm 2.0 and the Sony FE 14mm 1.8 GM.
Stopped down the values are similar to the Laowa 15mm 2.0 and about a stop higher than those of the Sony FE 14mm 1.8 GM.
The best lens in class here is the Sigma 14mm 1.8 Art, that shows "only" 2.3 EV at its maximum aperture and even improves to a mere 0.4 EV stopped down, but this is also a huge and heavy DSLR lens that is not really fun to use on a mirrorless camera.
It should also be noted that the vignetting figures of this Viltrox lens are not higher at shared apertures than those of the much slower 7Artisans 15mm 4.0 as well as NiSi 15mm 4.0.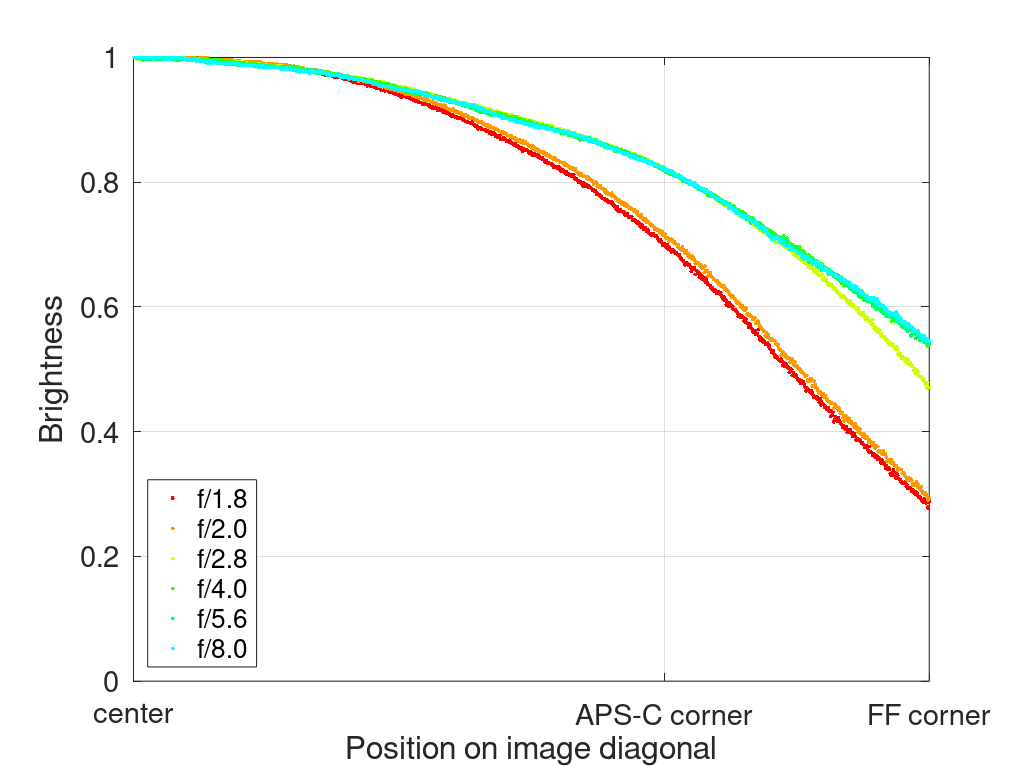 It is recommended to have a look at this article first to get an idea how this brightness graph works.
Sharpness
infinity (42mp Sony A7rII)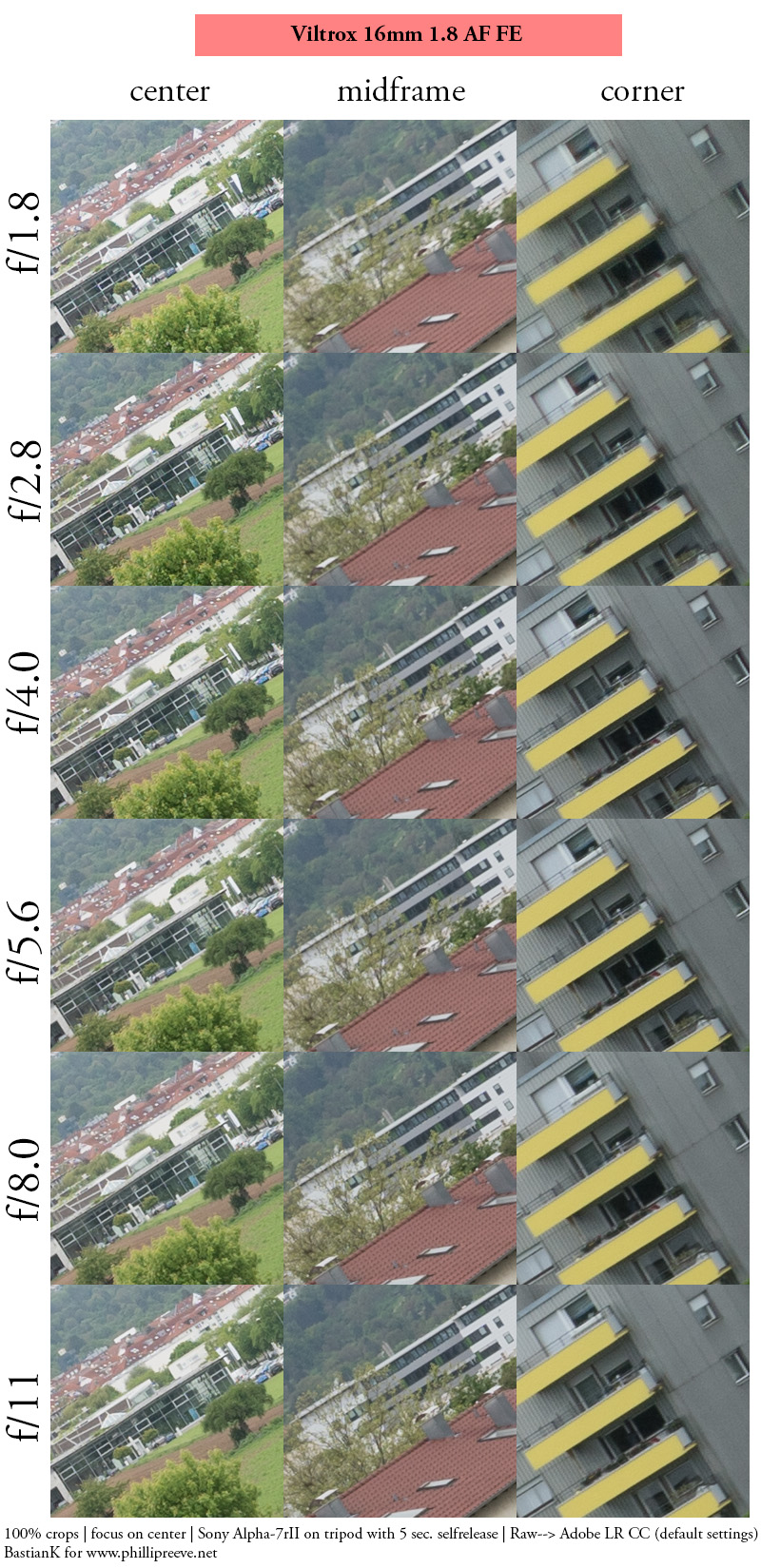 The Viltrox 16mm 1.8's MTF graphs promise really good across frame performance from f/1.8 and I surely was a bit skeptical when I saw them – despite this lens' complex optical design. But the performance is indeed very good. There is a small midzone dip for resolution but the contrast is great across frame from f/1.8.
The corners also benefit from stopping down to f/2.8, but I wouldn't mind using this lens at f/1.8 whenever necessary.
The midzone dip of my Laowa 15mm 2.0 is a bit stronger and its corners also don't look as contrasty, so Viltrox did a really good job here. I would need to review the Sony FE 14mm 1.8 GM first to see how they compare, but 14 and 16mm are also a pretty big difference, so this would not really be an apples to apples comparison anyway.
close 0.27 m, 1:9.3 (42mp Sony A7rII)

Sony A7rII | Viltrox 16mm 1.8 AF and Laowa 15mm 2.0 | 100% crops
This Viltrox 16mm 1.8 AF does not focus as close as the Laowa 15mm 2.0 (0.15 m) or the NiSi 15mm 4.0 (0.20 m), but it surely makes up for that with its amazing image quality at its own minimum focus distance of 0.27 m.
If you are a regular reader you have probably read a few times that these ultra wide angle lenses have issues with field curvature at close focus distances. This is true for the Laowa 15mm 2.0, the 7Artisans 15mm 4.0 the NiSi 15mm 4.0, the Samyang 18mm 2.8 and plenty more.
But this is not the case with this Viltrox lens, the field is perfectly flat even at 0.27m and with the lens set to f/1.8. Pretty astonishing! I included a picture taken with the Laowa 15mm 2.0 for comparison.
Flare resistance
Sony A7rII | Viltrox 16mm 1.8 AF 
As always evaluating flare is a complex matter since you can get any lens to look bad if you push it hard enough and a slight change of scenario can affect results a lot.
With a strong light source in the frame you can easily catch artefacts like shown above. At wider apertures there is a subtle ring flare, at f/1.8 it is barely noticeable because of the higher vignetting but it becomes very noticeable as you stop down.
By f/11 also a line of green ghosts becomes more obvious.
Unfortunately sometimes I only discovered these artefacts later on the computer, like in this example:
Coma
One of the main applications for a lens with these parameters is landscape astrophotography and here good coma correction is of notable importance. At the maximum aperture of f/1.8 some coma is visible in the corners and this will also be visible with bright stars in these parts of the frame. Stopped down to f/2.8 the performance is really good though.
Sony A7rII | Viltrox 16mm 1.8 AF and Laowa 15mm 2.0 | 100% crops
The Viltrox at f/1.8 already perfoms better than the Laowa 15mm 2.0 at f/2.0, but the differences are even bigger at f/2.8 and f/4.0. This Viltrox looks similar to the Sony FE 14mm 1.8 GM that I haven't tested personally yet – but plan on doing soon.
Distortion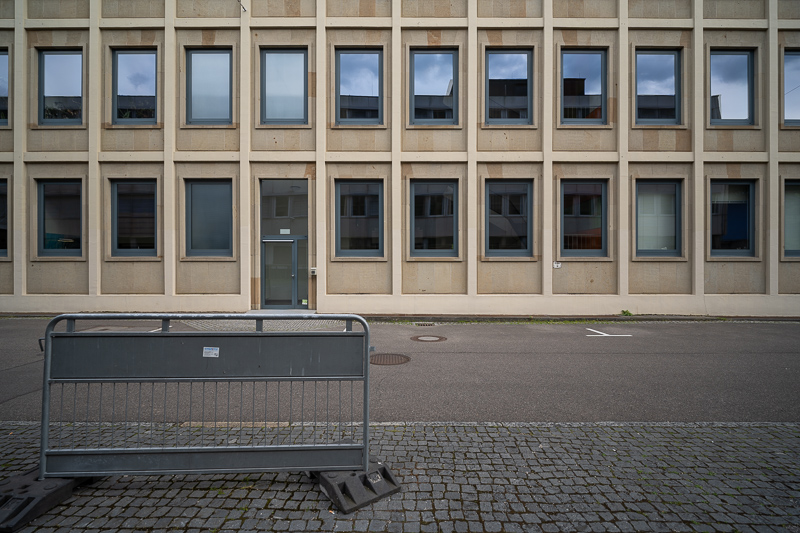 The Viltrox 16mm 1.8 AF shows a low amount of wavy distortion. As for most Viltrox lenses a Lightroom profile is available, I expect this lens to be included in one of the future updates as well. Viltrox may also beat them by offering a profile for download on their homepage like they do for many of their other lenses already.
Bokeh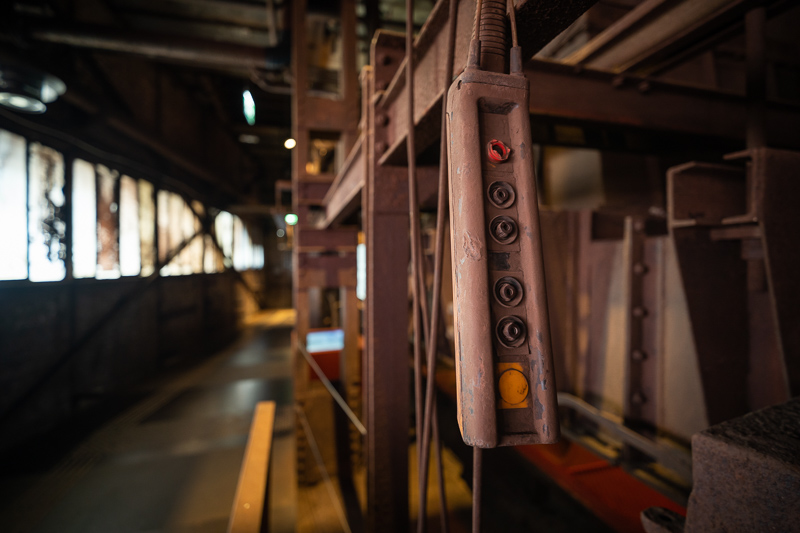 Not usually a playing field for ultra wide angle lenses, but the f/1.8 maximum aperture in combination with the 0.27 m minimum focus distance allows for some pretty spectacular compositions with nicely blurred backgrounds.
The bokeh quality is actually really good and in combination with the great sharpness at close distances this made me enjoy taking close up shots with this lens more than I thought I would.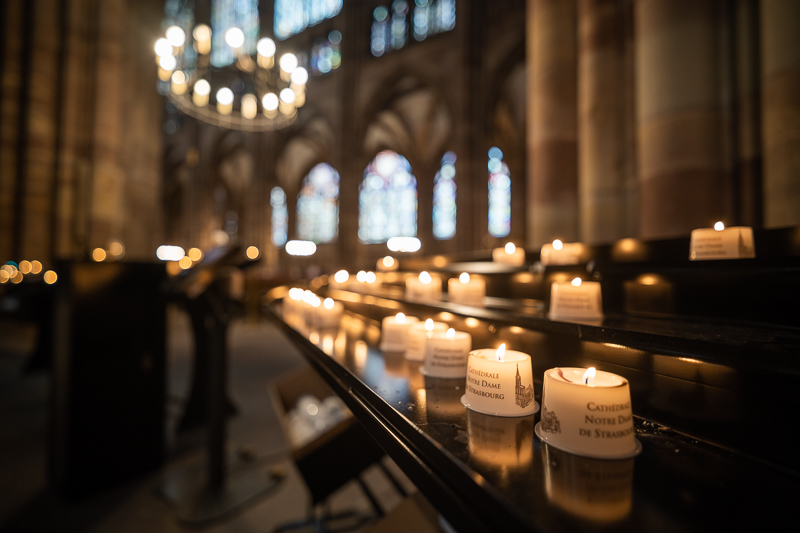 You better watch out for the strong perspective distortion typical for a 16mm lens though, as objects not close to the center will be visibly distorted.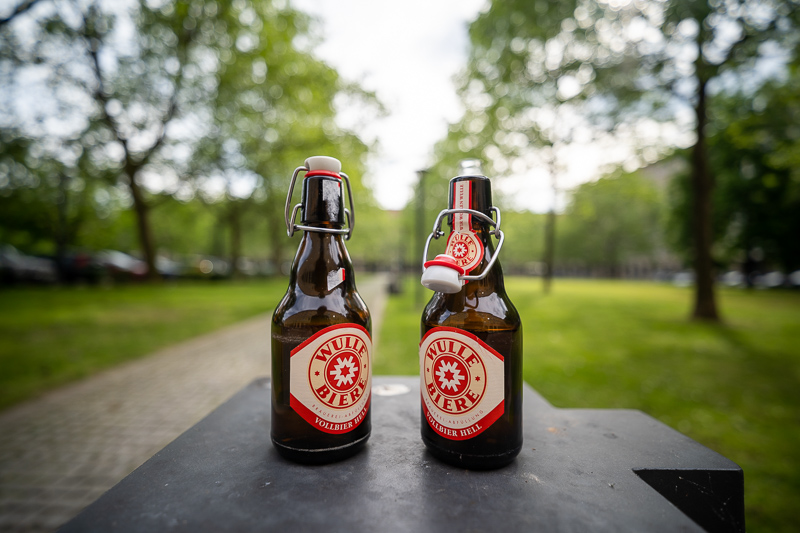 And you cannot really blur the background of bigger objects. The background of this chandelier looks barely out of focus at normal viewing distances, you would need to get really close or have it printed pretty big to notice it actually is.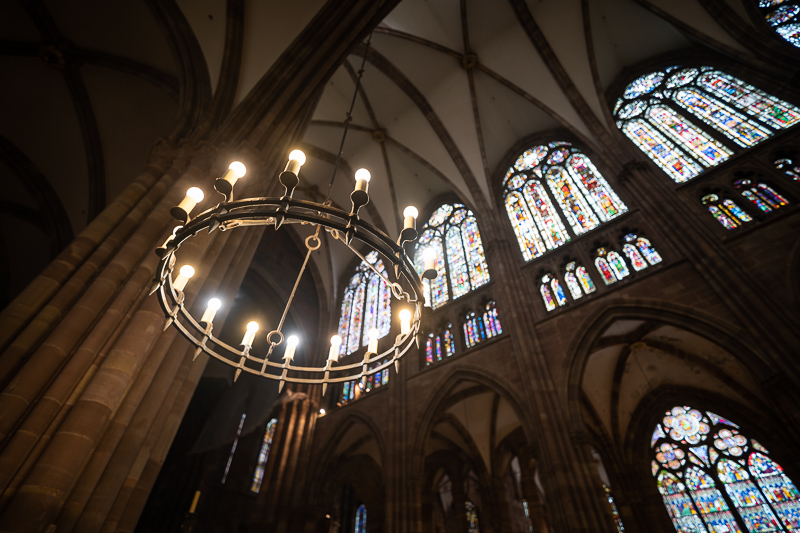 Sunstars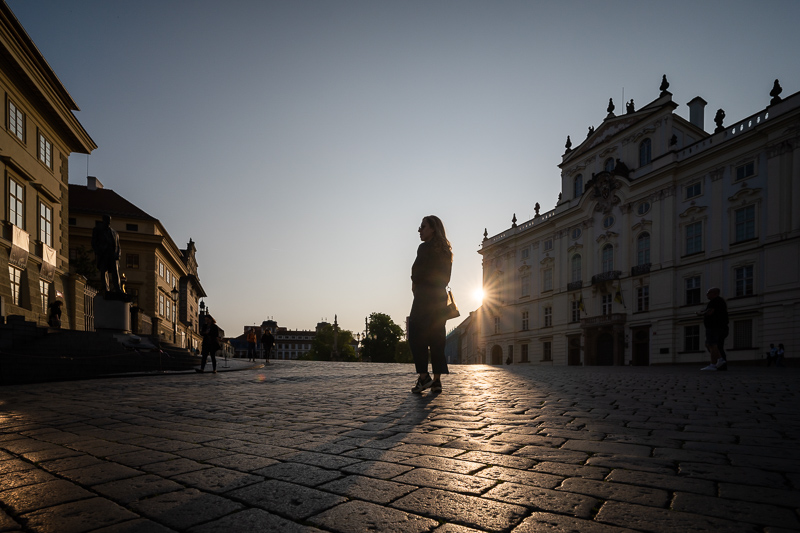 Regular readers already know that an even number of aperture blades leads to distinct sunstars whereas this Viltrox 16mm 1.8 AF is using 9 aperture blades.
The alignment of the blades is pretty good though and we see nice sunstars from f/5.6 to f/16, similar to those we have seen from the Sony FE 20mm 1.8G.
The Voigtländer ultra wide angle lenses as well as the later Laowa ones and also the 7Artisans 15mm 4.0 and NiSi 15mm 4.0 show more distinct 10-pointed sunstars though.
If you want to know more about sunstars have a look at this article.
Sony A7rII | Viltrox 16mm 1.8 AF | 50% crops from center
Chromatic aberration
lateral
Sony A7rII | Viltrox 16mm 1.8 AF FE | f/8.0
Many ultra wide angle lenses show storng lateral CA, but this is not the case here. What remains is easily corrected by one click in e.g. Lightroom/Photoshop.
longitudinal
Sony A7III | Viltrox FE 16mm 1.8 AF | f/1.8
Considering the complex optical design with no less than 4 ED elements I would expect a really good performance in this category and the lens doesn't disappoint.
Neither bokeh fringing nor purple fringing is anywhere to be found. If there was an Apo tag on this lens it would have been justified.
Conclusion
good

sharpness anywhere in the frame at all distances

coma correction (f/2.8)

pleasing bokeh

CA correction

sunstars

handling/build quality

LCD

display and useful additional features

standard 77mm filter thread

price

average
not good

flare resistance

strong vignetting at f/1.8 to f/2.0

size
When it comes to the Chinese lens manufacturers so far the one with the most advanced products was Laowa. They were the only ones that were able to create really unique and very complex (optically as well as mechanically) lenses that you couldn't find from any other manufacturer. The 9mm 5.6, 15mm 2.0, 28mm 1.2 and 35mm 0.95 lenses are only a few examples for this.
But in my opinion this Viltrox 16mm 1.8 AF FE is a real gamechanger. In almost every category it improves upon the Laowa 15mm 2.0, but not just that: it adds a competitive modern AF system and the most useful and advanced controls found on any E-mount lens (except for some of the high end tele lenses) highlighted by its flashy but also useful LCD display. And while doing all that it even undercuts the Laowa's price. The 7Artisans 15mm 4.0 and NiSi 15mm 4.0 look like completely outdated dinosaurs next to this Viltrox lens.
Points of criticism are scarce. The vignetting is high at f/1.8 to f/2.0, but this was probably a tradeoff necessary by avoiding a bulbous front element and allowing for easy use of standard filters.
Flare resistance could be better, but considering the competitors' performances and the Viltrox' more complex 15 elements design this might actually be asking too much here. And this isn't a small lens by any means.
To me it was only a matter of time before the Chinese lens manufacturers start to outdo the Japanese ones and this lens might be where it begins. I don't know how the people at Viltrox did it, but they got a lot of things right here.
buy from manufacturer's shop (use the code PRnet for 8% discount) | B&H | ebay.com (affiliate links) for $549
Alternatives
All the alternatives are covered in our Guide to 9-18mm ultra wide angle lenses for E-mount, so I will only talk about the most obvious ones in detail here, meaning native ultra wide angle faster than f/2.8.
AF
Sony FE 14mm 1.8 GM:
The 2mm difference in focal length are a lot more than they sound like on paper. The Sony is also a great performer and it might fare better in terms of flare resistance, it definitely shows slightly less vignetting. It makes use of a bulbous front element though and you cannot use standard filters on it. It is also 100g lighter and 3 times as expensive.
buy from amazon.com | amazon.de | B&H | ebay (affiliate links) for $1598
Sigma 14mm 1.8 Art:
The aforementioned Sony lens offers least as good performance in a significantly smaller package for the same price. The lower vignetting figures are the only thing this lens has going for it these days, so I find it hard to recommend to E-mount users.
buy from Amazon.com | Amazon.de | B&H (affiliate links) for $1599
MF
Laowa 15mm 2.0 Zero-D FE:
This lens has been my choice for landscape astrophotography and whenever I needed an ultra wide angle lens in places where I couldn't use a tripod since 2017. If you don't mind its bigger size or the less distinct sunstars – or you simply prefer a real manual focus lens – this Viltrox lens is the better choice for most.
buy from manufacturer | amazon.com | B&H | amazon.de (affiliate links) for $649
Sample Images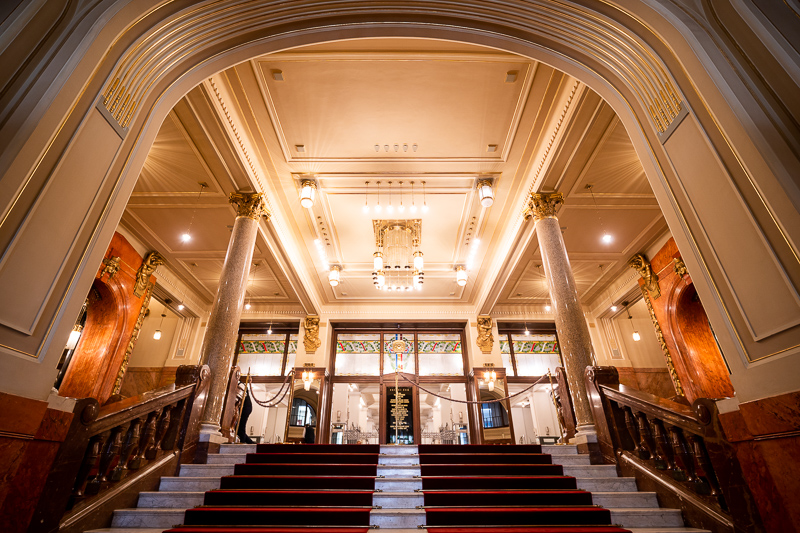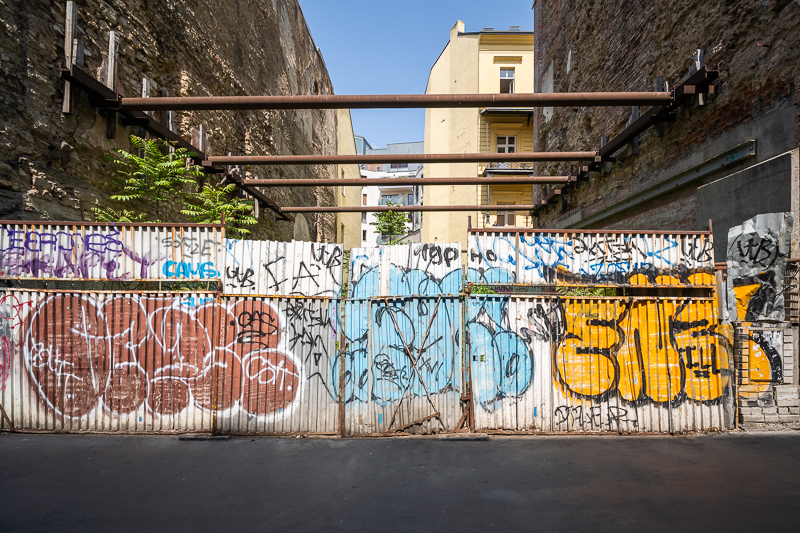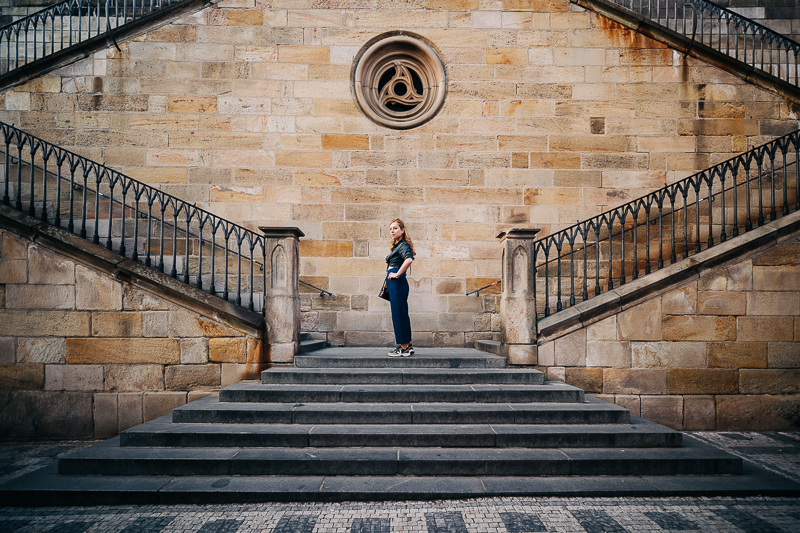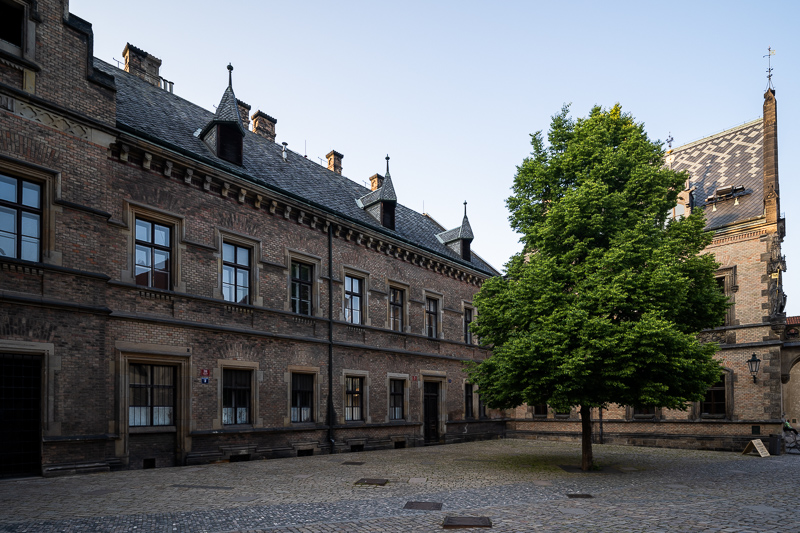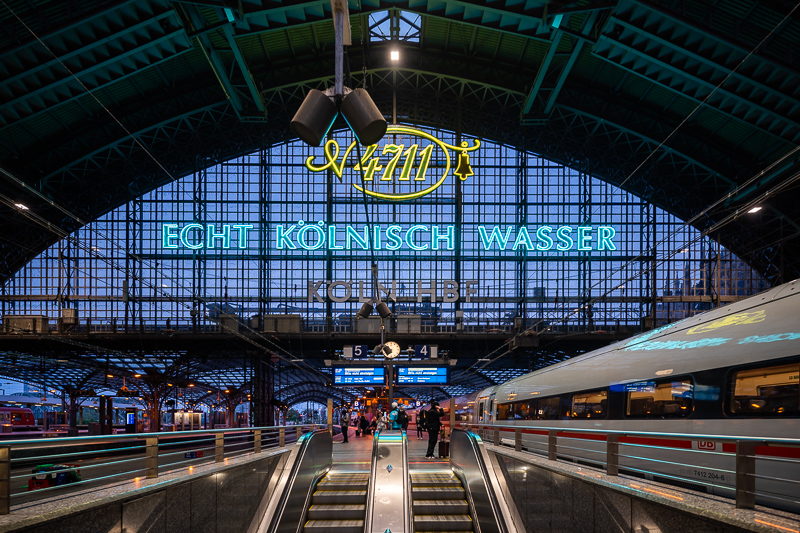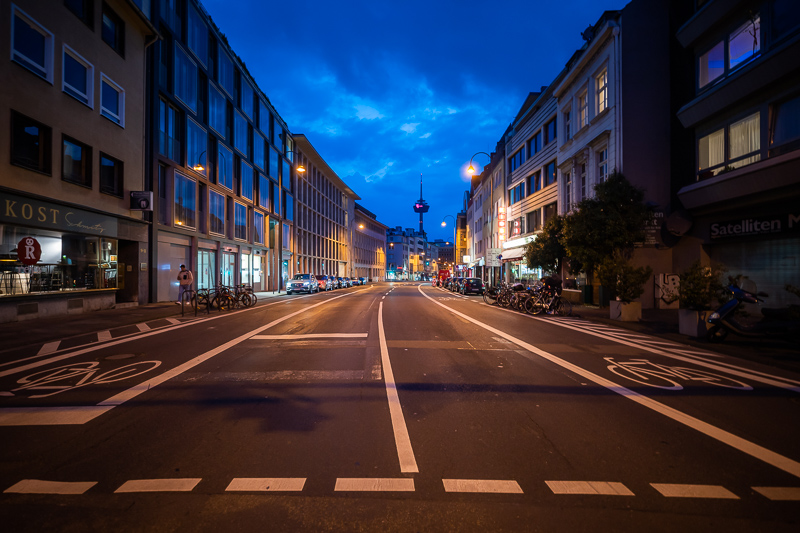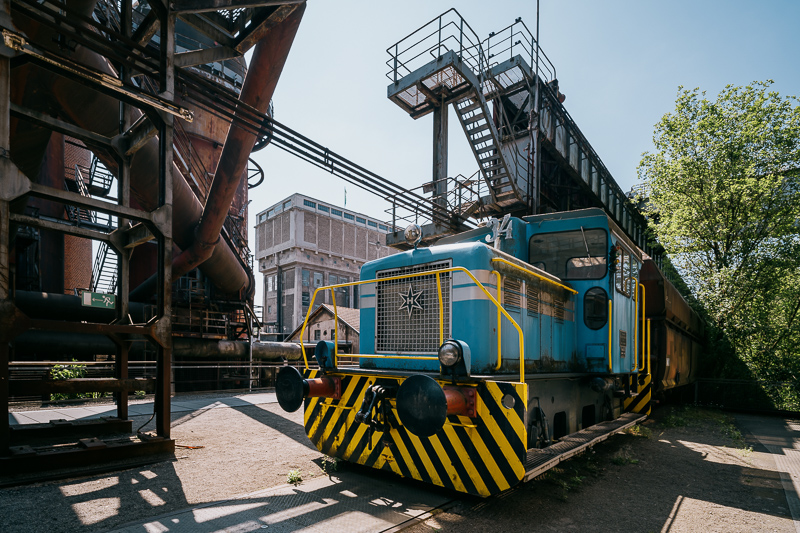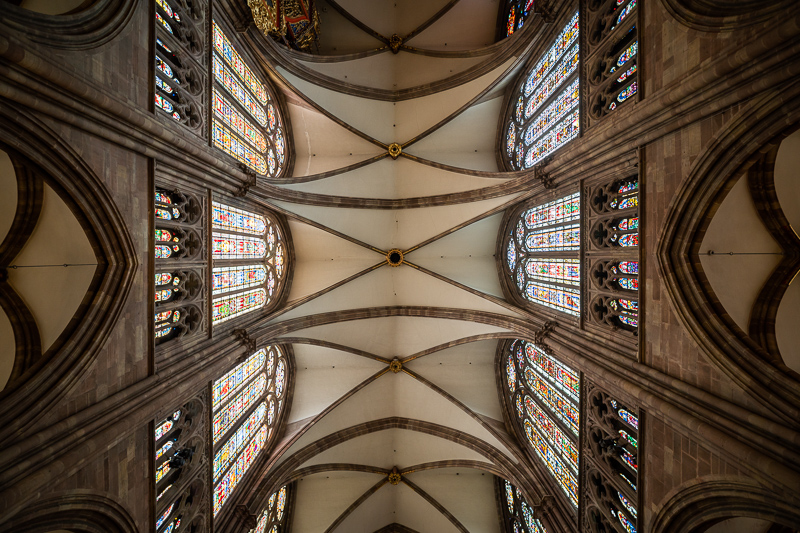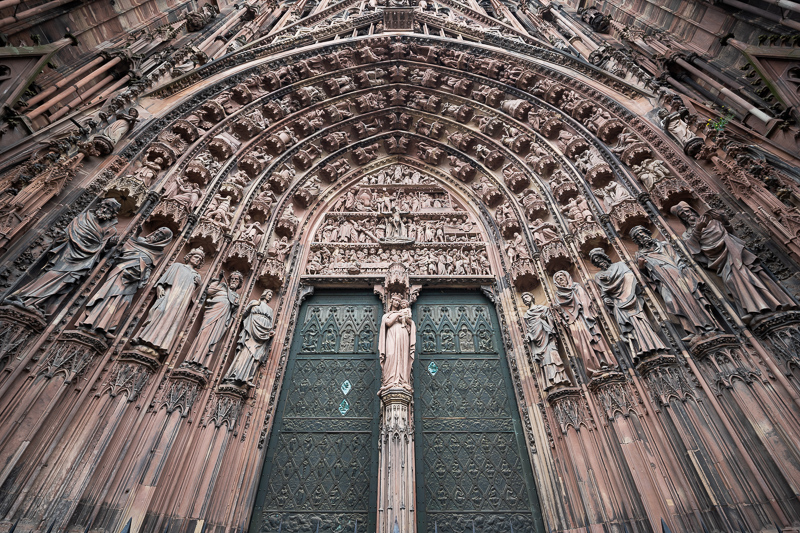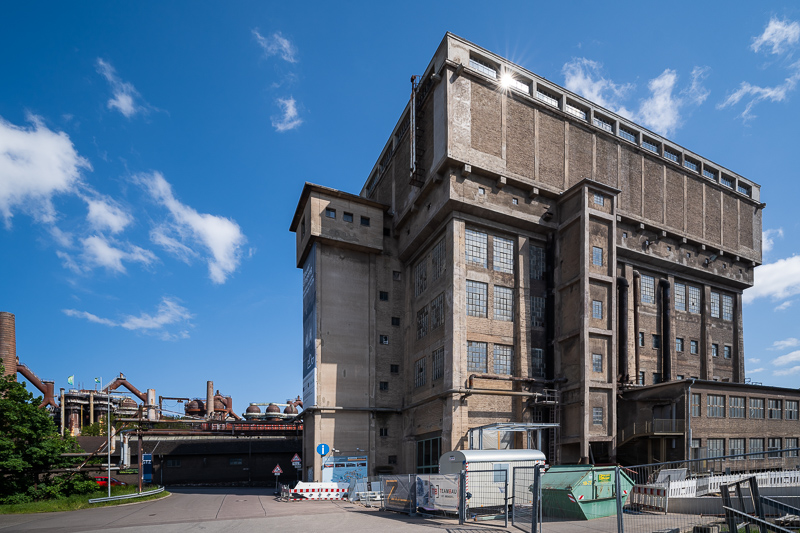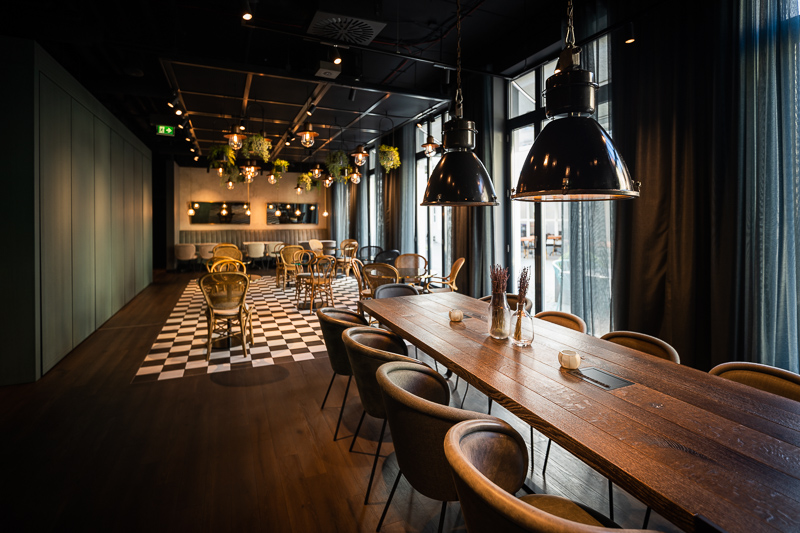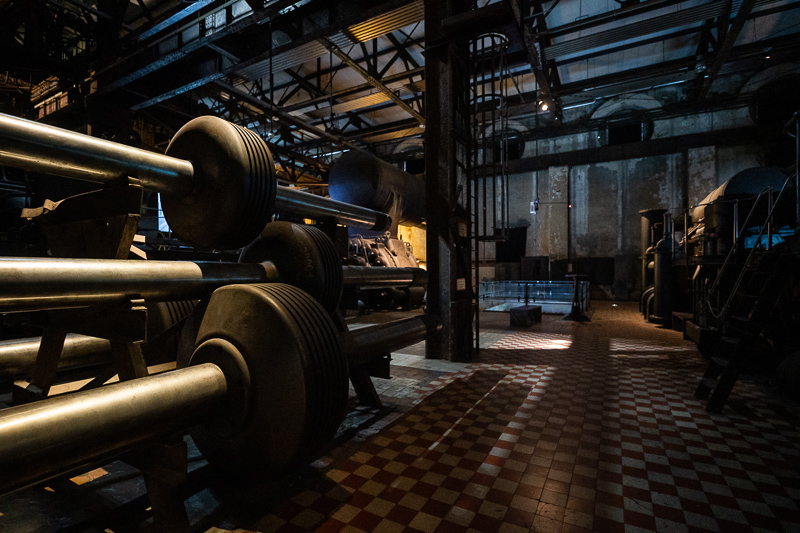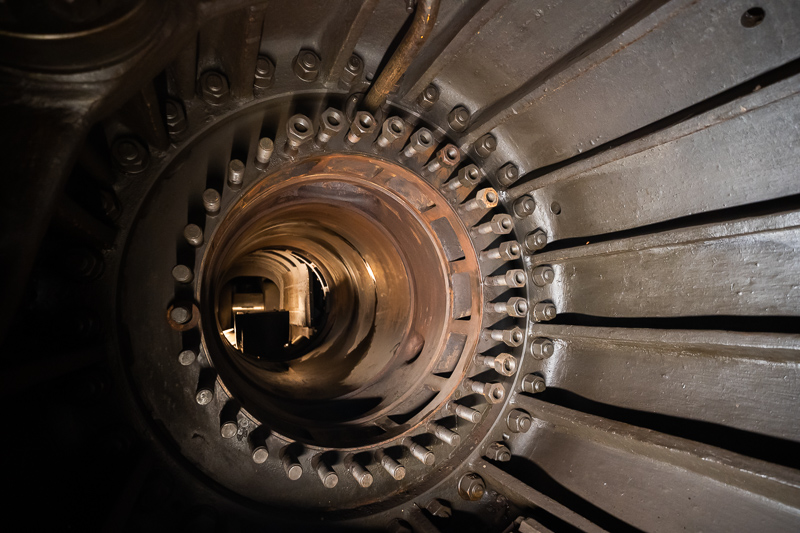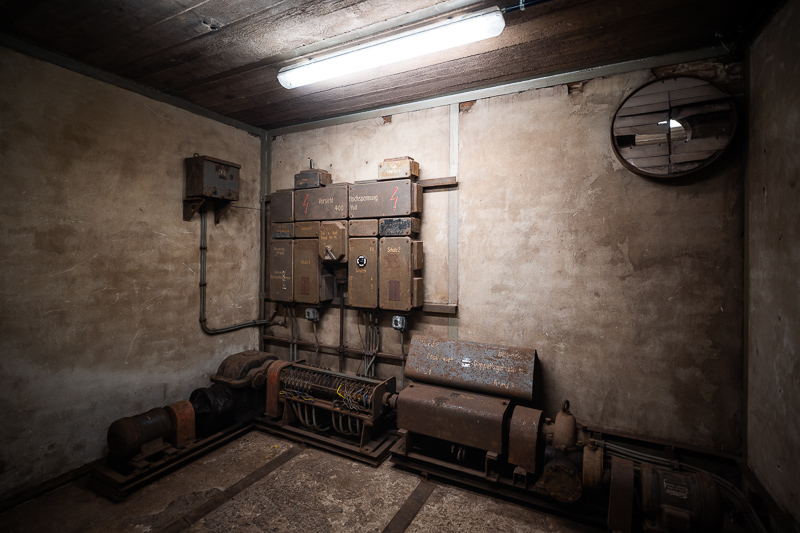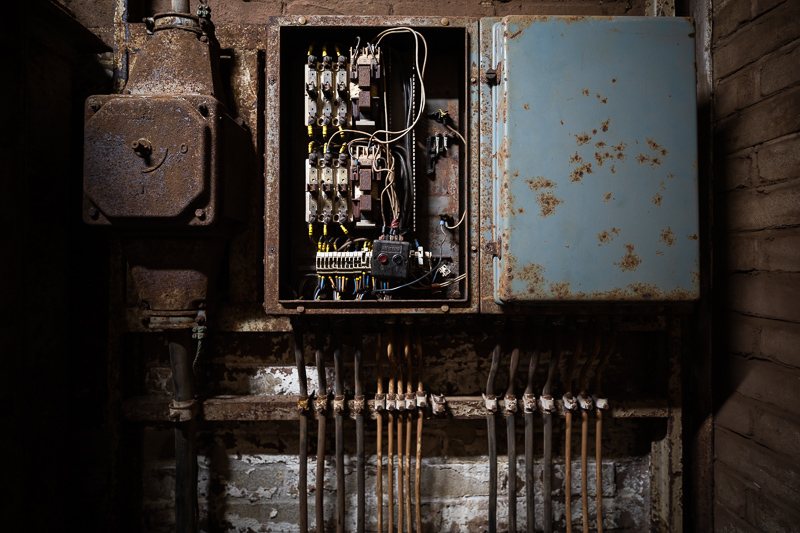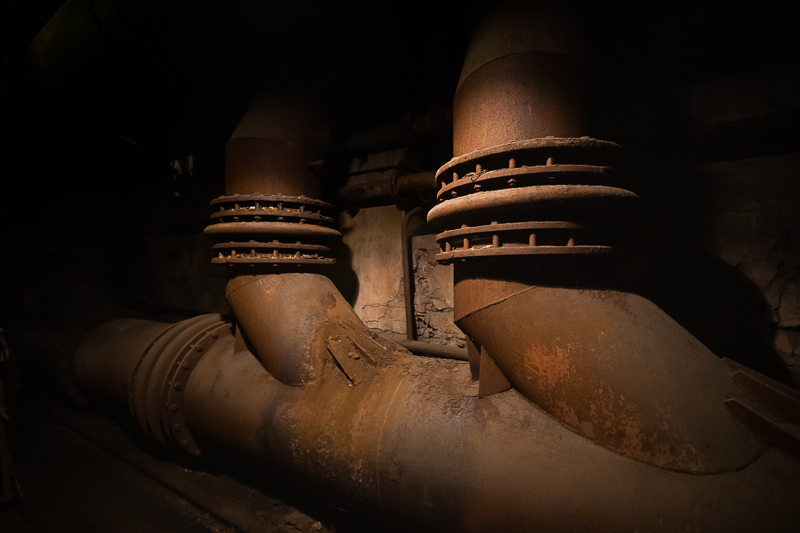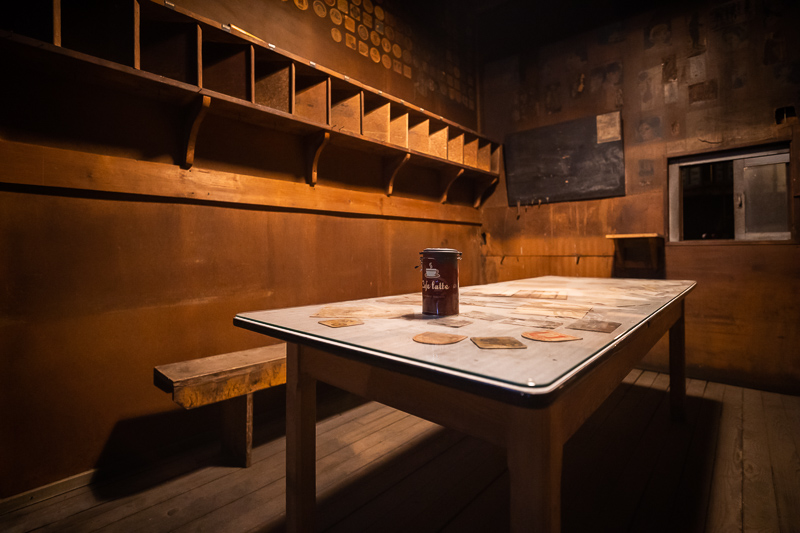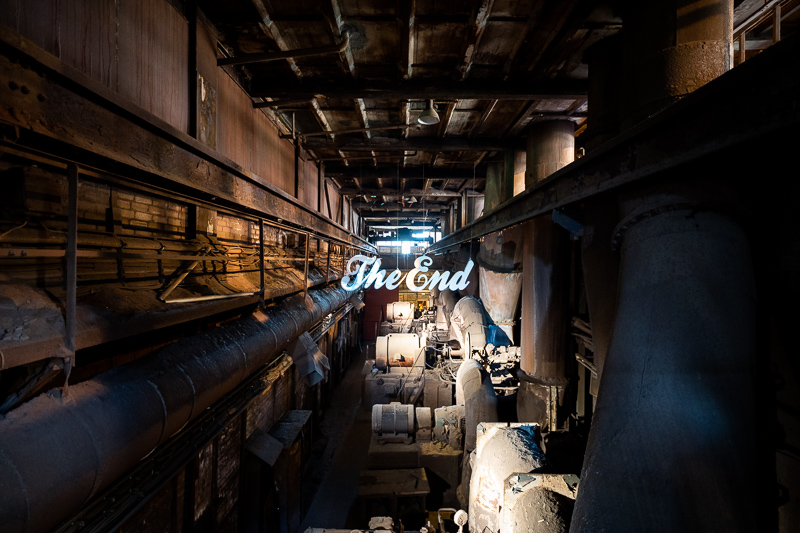 Most of the sample images in this review can be found in full resolution here.
Further Reading
Support Us
Did you find this article useful or just liked reading it? Treat us to a coffee!


via Paypal
The following two tabs change content below.
My name is Bastian and I am your expert here when it comes to ultra wide angle lenses, super fast portrait lenses (ranging from a 50mm f/0.95 to a 200mm f/1.8) and I also have reviewed way too many 35mm lenses. Don't ask me anything about macro or wildlife shooting though.