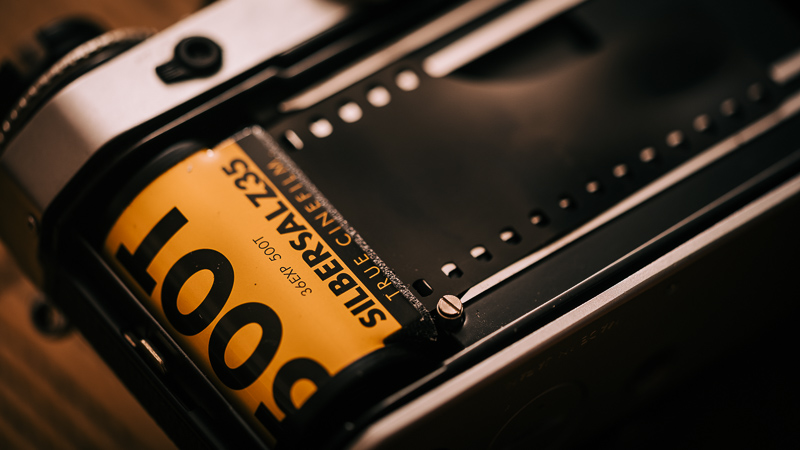 The guys from Silbersalz35 were organizing a small Night Photowalk in Stuttgart and part of the package was one roll of their 500T Vision3 cinefilms that you already know from some of my previous articles. I figured this was a good opportunity to find out how the film holds up being pushed one stop so I decided to pay the entry fee and join.
Processing (ECN-2, Push +1) and scanning was done at Silbersalz35 in Germany.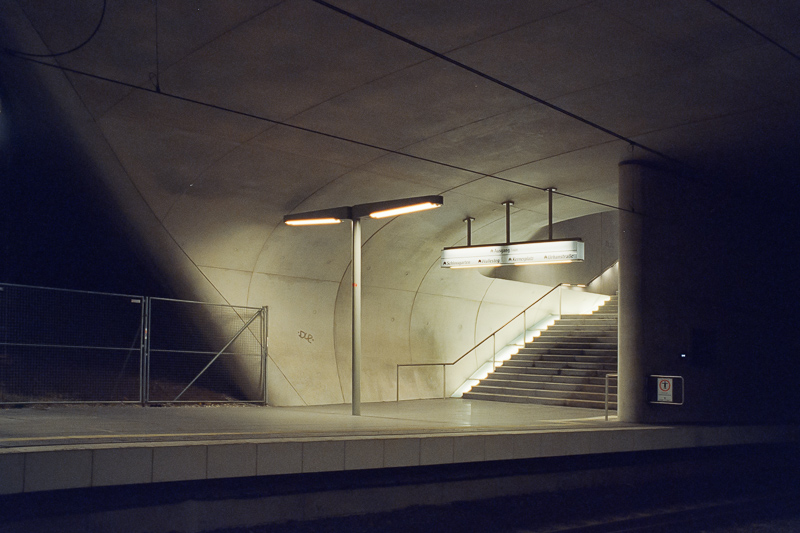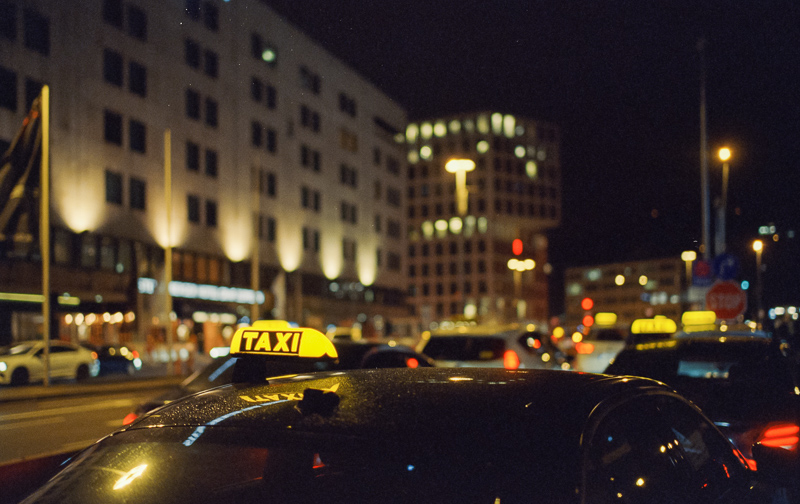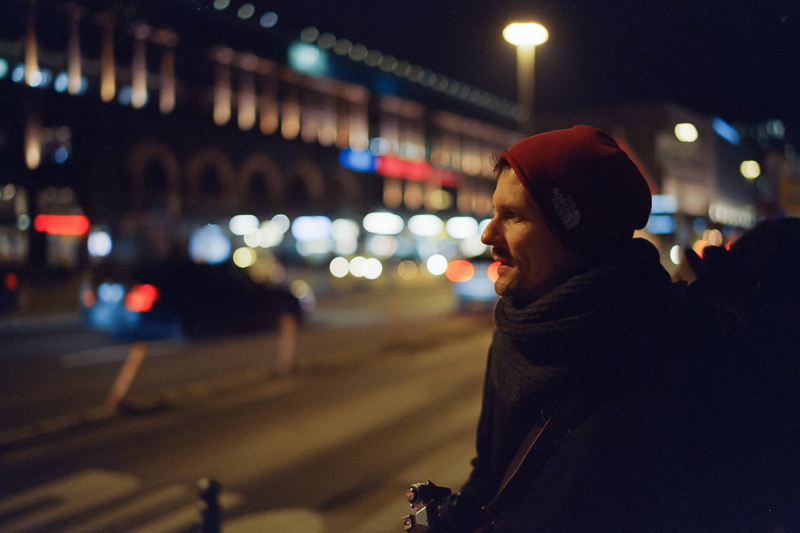 The recommendation by Silbersalz is to shoot this film as ISO250, before I went for ISO400, but this time I dialed in ISO640 – with the intention of pushing it 1 stop.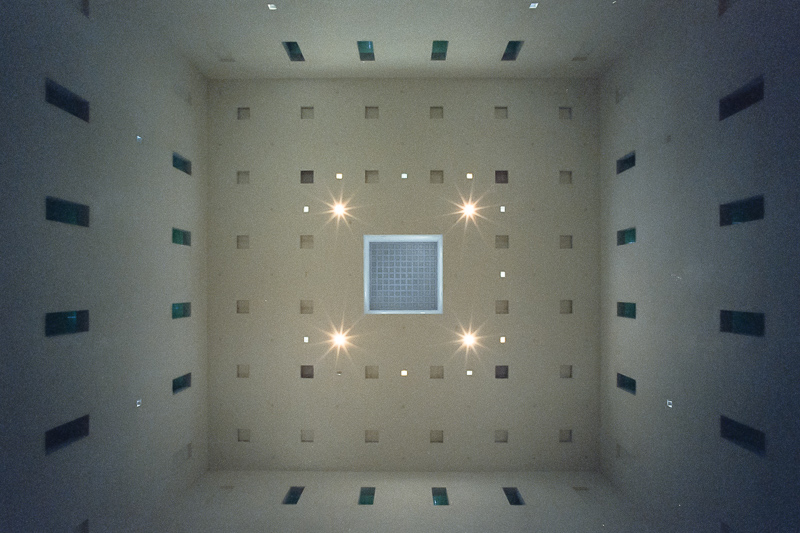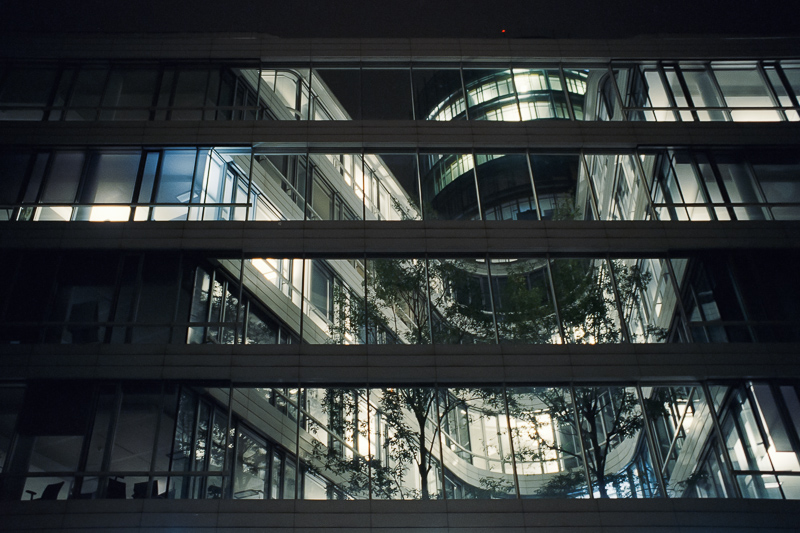 Some of the pictures from this evening might have benefitted from a slight overexposure compared to the meter readings, as I had to increase the exposure in post on quite a few of these.
Around some of the highlights you can also see slight halos, but despite having been pushed this is still a long way from what you get with Cinestill 800T.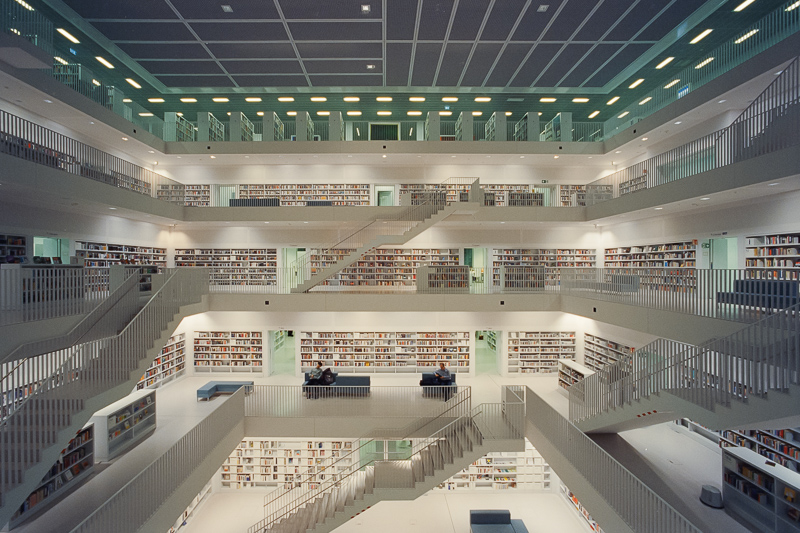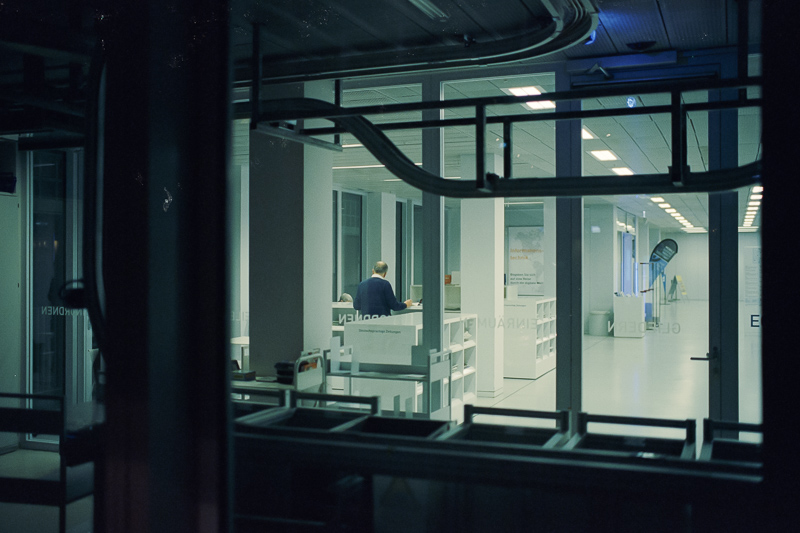 Unless you go for the "raw scans" option you receive files that have already been color graded. The ones from inside the library all had a strong green color cast, but this might actually be due to the light they are using there, as already with other films I encountered this strong green cast. And also all the pictures not taken inside the library show more neutral colors (bit warm, but likable warm):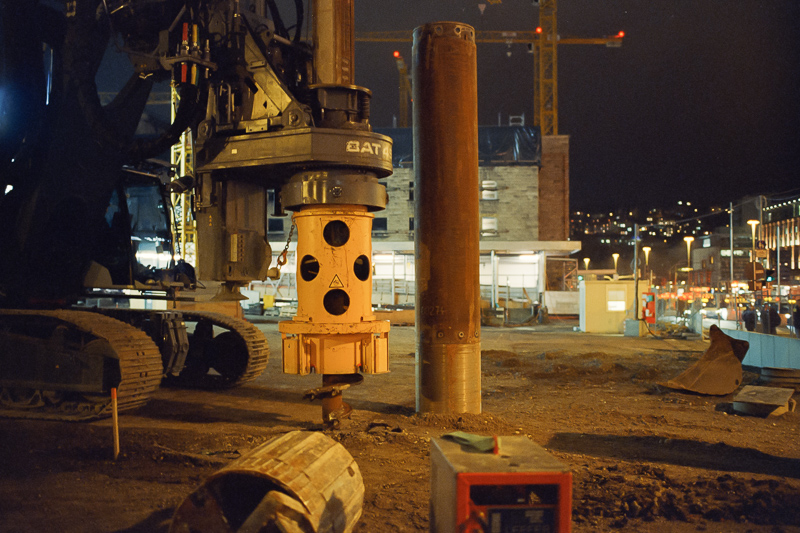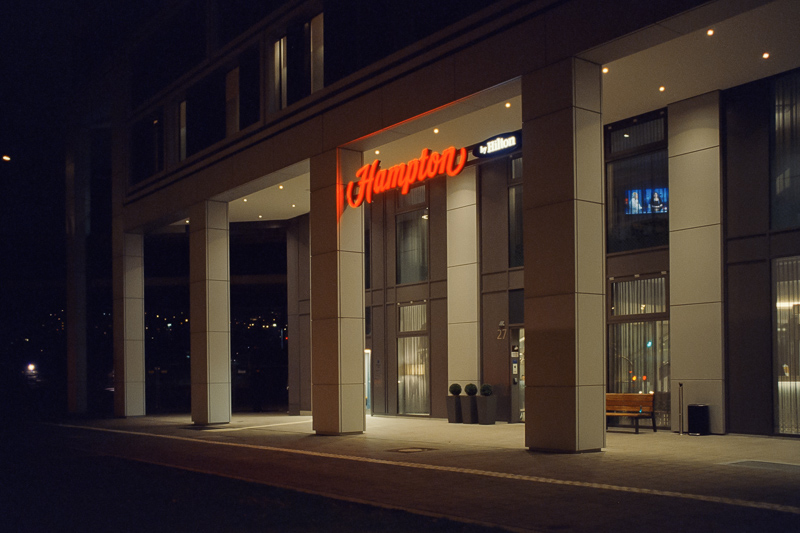 This was the first time I had a film pushed and it actually looks like I will be doing this again, at least with these 500T films. I don't see a really noticeable drop in terms of image quality compared to the previous times I was shooting this film and I really like how the colors came out here. I wouldn't call them neutral, but especially when it comes to film I gladly take cinematic and appealing over neutral.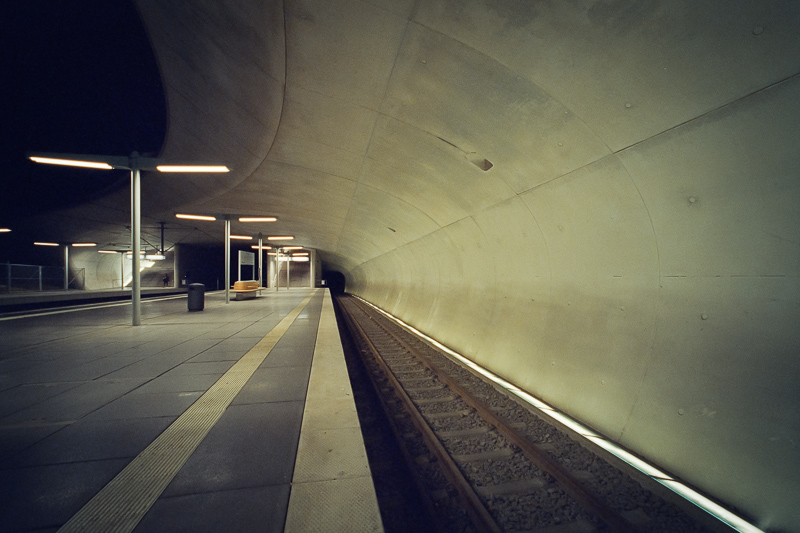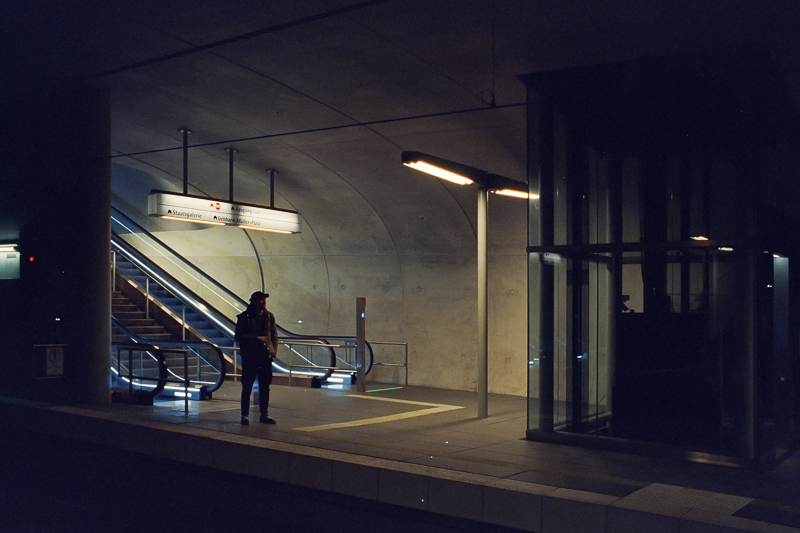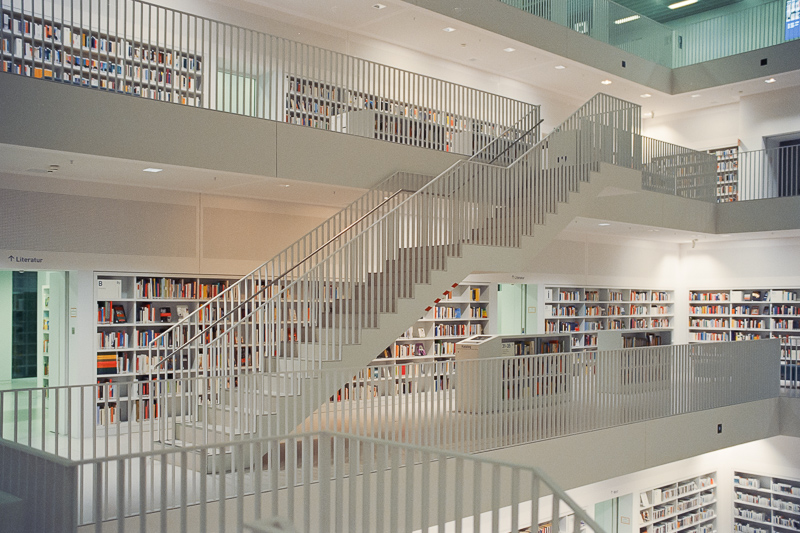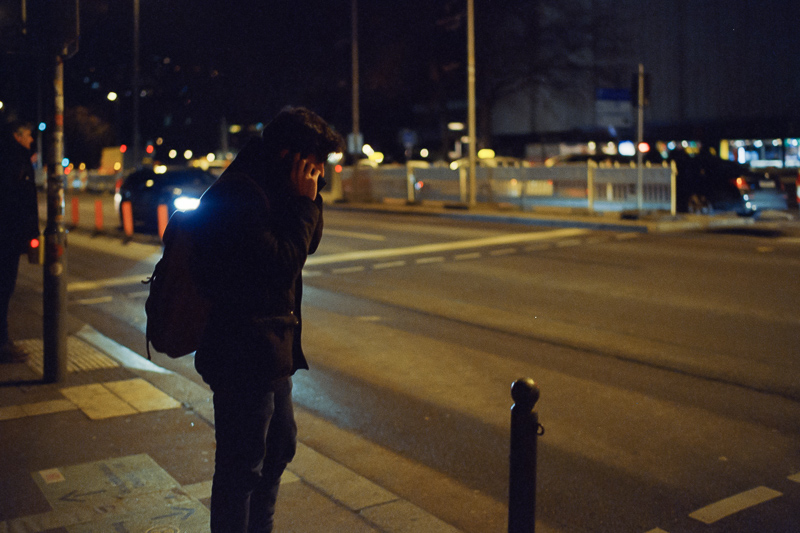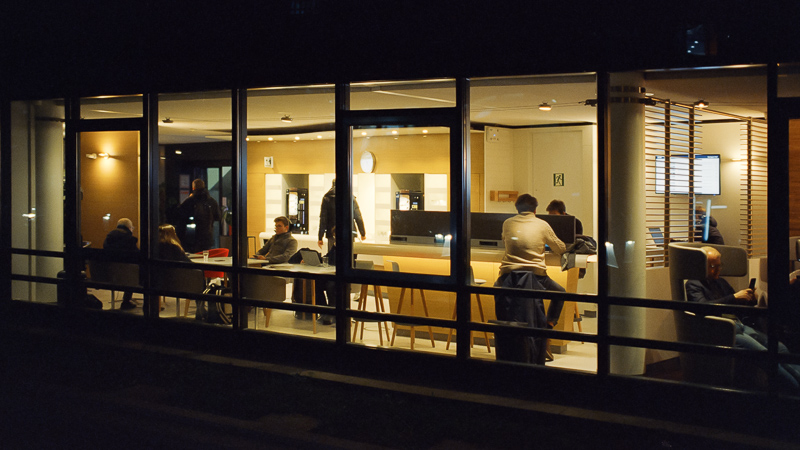 Further Reading
Support Us
Did you find this article useful or just liked reading it? Treat us to a coffee or a roll of film!


via Paypal
The following two tabs change content below.
My name is Bastian and I am your expert here when it comes to ultra wide angle lenses, super fast portrait lenses (ranging from a 50mm f/0.95 to a 200mm f/1.8) and I also have reviewed way too many 35mm lenses. Don't ask me anything about macro or wildlife shooting though.