Introduction
The 7Artisans 28mm 1.4 FE+ is a surprisingly well rounded prime for a very reasonable price. Now 7Artisans released an even faster 75mm f/1.25 lens. But is it as good as the 28mm lens? Read on to find out.
Sample Images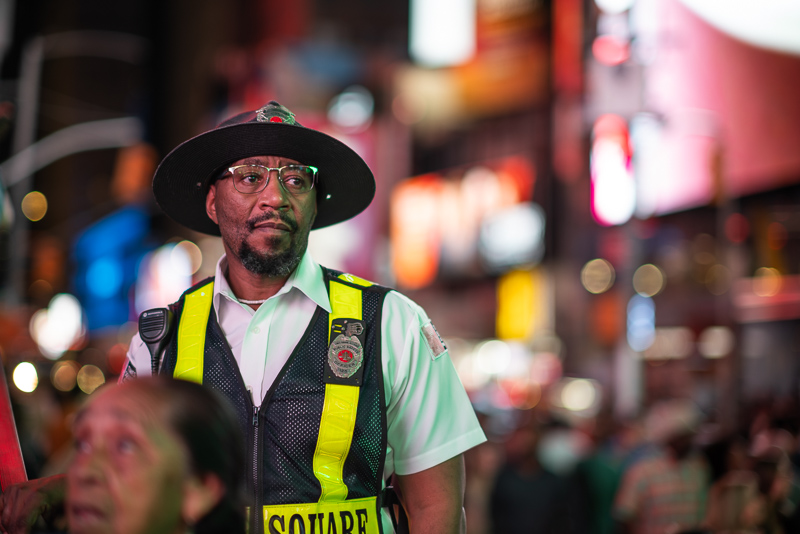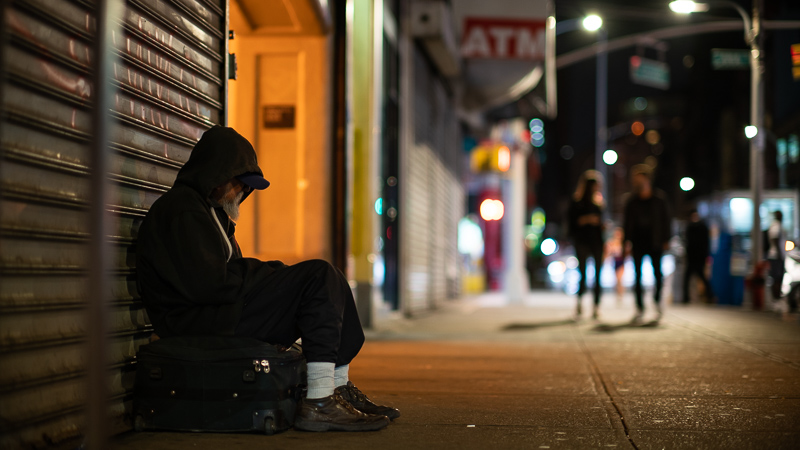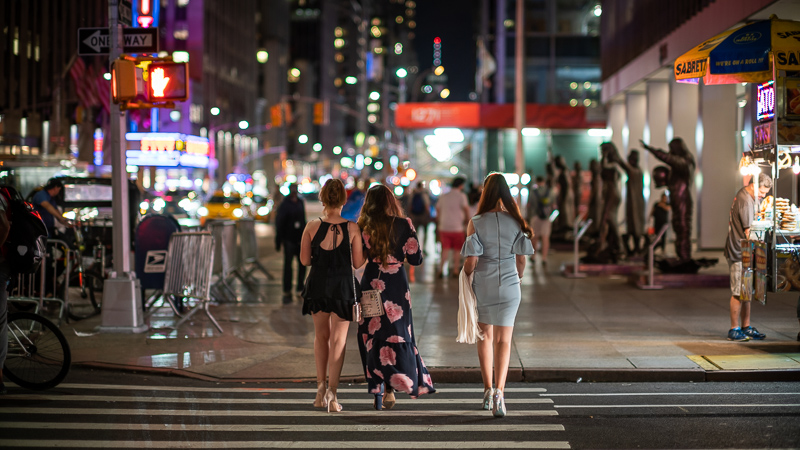 Most of the sample images in this review can be found in full resolution here.
Specifications / Version History
Apart from the $12.795 Leica 75mm f/1.25 Noctilux this is the only other 75mm f/1.25 lens. It comes with M-mount and has the following specifications:
Diameter: 70 mm
Field of view: 32.2° (diagonally)
Length: 73 mm (+adapter)
Weight: 603g (+adapter, without caps)
Filter Diameter: 62 mm
Number of Aperture Blades: 12 (rounded at wider apertures)
Elements/Groups: 7/6
Close Focusing Distance: 0.8 m
Maximum Magnification: 1:9.6 (measured)
Mount: Leica-M
You can get this lens on amazon.com/amazon.de, B&H or ebay.com/ebay.de for about $449/499€ (affiliate links)

Disclosure
The 7Artisans 75mm 1.25 was kindly provided free of charge by 7Artisans for reviewing purpose for a duration of 4 weeks.
Handling / Build Quality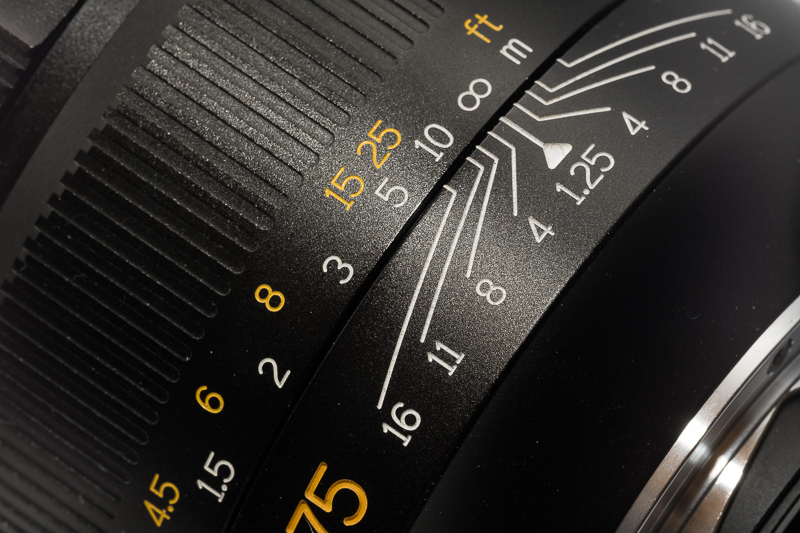 The 7Artisans 75mm f/1.25 looks and feels very similar to the 7Artisans 28mm f/1.4 FE+ and therefore also to most current Leica M lenses.
Markings are yellow/white (seem to be slightly engraved and filled with paint) focus ring has a very nice resistance and turns slightly more than 90° from the minimum focus distance of 0.8 m to infinity.
Compared to the 28mm f/1.4 the focus ring is not as smooth though, you can sometimes hear a slight scratchy noise. Some early adopters claim this goes away after some usage.
The aperture ring has full stop click stops which I think is a good design decision. It makes changing the aperture to the desired value without looking at the lens very easy.
The 28's aperture ring was slightly wobbly, this is not the case here, but I found something rather unusual:
In both directions you can move the aperture ring a bit past the marks, so slightly beyond f/1.25 (makes no difference, I also saw this on the Leica-M 35mm 1.4 FLE by the way) and a bit past the f/16 marking, where you can actually stop down the lens a bit further.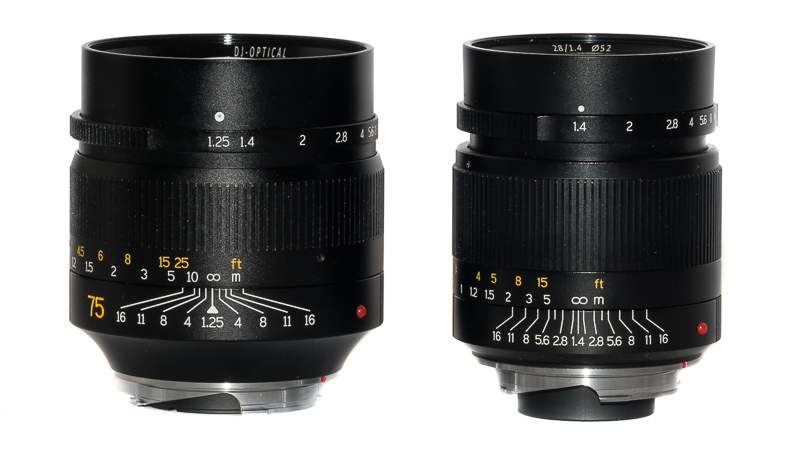 The lens comes with a slip on metal front cap, but there is unfortunately no official lens hood available. Some generic 62mm screw in hood may work, but I did not try any.
Vignetting
light falloff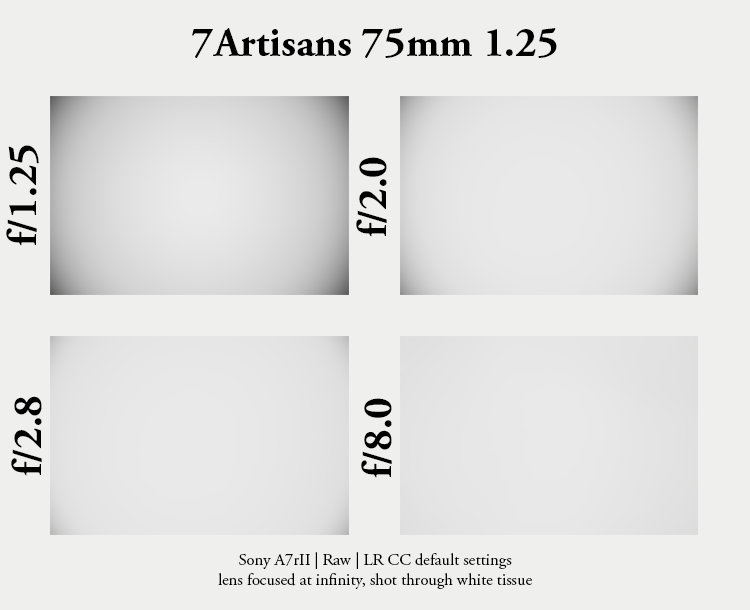 Wide open there is strong light falloff of roughly 2.9 EV, but the pattern is somewhat unusual with a rather harsh drop off close to the corners. So compared to some other lenses it is in fact a bit better than these numbers suggest.
As in most categories we only see a minor difference on stopping down to f/1.4 which is within the margin of error.
Stopped down to f/2.0 light falloff in the corners improves to 2.0 EV, stopped down to f/2.8 it is 1.3 EV and further improves to 0.3 EV at f/8.0.
These values are higher than those of the Voigtlander VM 75mm 1.5 at wider apertures. You can correct this in Lightroom, but there is no profile available yet.
It is recommended to have a look at this article first to get an idea how this brightness graph works.
optical vignetting

Very fast yet compact lenses usually show a significant amount of optical vignetting. Without going too much into technical details optical vignetting leads to the truncation of light circles towards the borders of the frame.
In the center of the frame almost every lens will render a perfect circle, but only lenses with very low optical vignetting will keep this shape in the corners.
So in the following comparison we move from the center (left) to the extreme corner (right) and see how the shape of the light circle changes.
Considering the small size of the lens the performance is better than I would have expected.
These shots were taken at 1.1 m focus distance, you may get slightly different results at other distances.
Sharpness
infinity

In the center the resolution at infinity is okay at f/1.25, but we can see quite a bit of glow (spherical aberration) and also purple fringing. There is surprisingly little fall off in the midframe and corners.
Stopping down to f/1.4 reduces the purple fringing a bit but doesn't do much about resolution and contrast.
Stopping down to f/2.0 the performance increases noticeably and f/2.8 looks pretty good across the whole frame.
So the lens can be used for stopped down shooting and give satisfactory results, but it won't show the high contrast and edge acuity, contrast and reveal fine details as well as the Zeiss Loxia 85mm 2.4 or Sony FE 85mm 1.4 GM slightly stopped down.
Still – compared to other small yet very fast lenses – the 7Artisans 75mm f/1.25 fared much better than I would have expected and I doubt we will see an FE+ version as there is simply no need for one. Field curvature and fall off towards the corners are both well controlled.
There is a bit of focus shift (see corresponding section) which I did not adjust for here. This is why at f/4.0 and f/5.6 the midframe looks better than the center.
portrait distance (2.25 m)

For portraiture it isn't so important how flat the field is, it is more interesting to see what the sharpness is like when focused at different parts of the frame to take field curvature out of the equasion.

This is what I did here, I refocused for every shot to get the best possible result at different locations in the frame (center, inner midframe and outer midframe).
Focus distance was roughly 2.25 m and the circle of the dollar bill is more or less the size of a human eye.
100% crops, A7rII
For head shot portraits I found the lens to be somewhat hard to focus at f/1.25 and here it becomes apparent why that is the case: at maximum aperture there is a significant amount of spherical aberration.
The situation improves greatly on stopping down to f/2.0, so for shots at these distances that would be my preferred aperture with this lens.
close (0.80 m, 1:9.6)

100% crops from center, A7rII, because of focus shift (see corresponding section) I refocused for every shot.
Similar to many other (especially fast) lenses without a floating elements design the performance wide open at the minimum focus distance ain't that great (unless you are after a really dreamy look).
But stopping down to f/2.0 improves the performance significantly, stopping down to f/2.8 and f/4.0 even more.
Flare resistance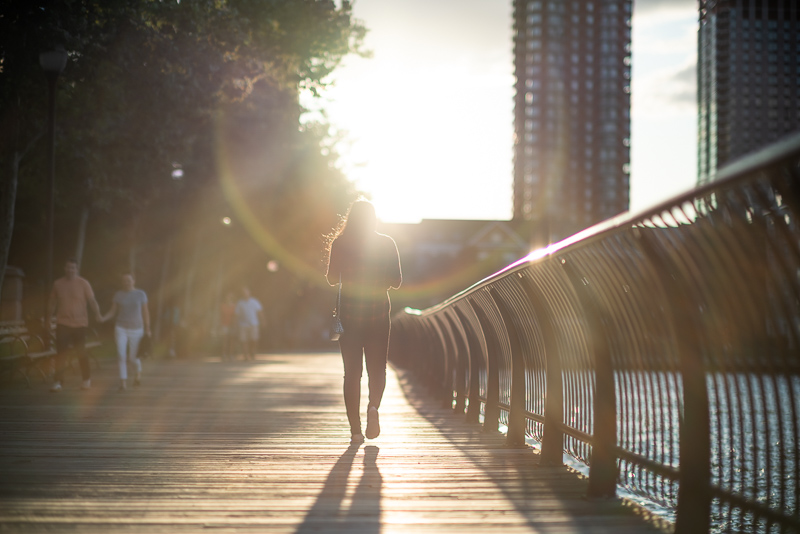 Shooting directly into a point light source at wider apertures will give you all kinds of artifacts. On closer inspection I noticed there is also some kind of a ring flare around a point light source close to the center in this lens:
At f/1.25 and f/1.4 this veiling flare will be visible across the whole frame and on stopping down the "unaffected center" grows bigger. On stopping down to ~f/4.0 this goes away.
It is also unfortunate there is no hood for this lens available. With a strong light source just outside the frame you can also catch noticeable veiling flare. Shading the lens with my hand gave much bettere results, so a hood would have surely helped here.
Some of you may like these effects for portraiture, but it really isn't a good performance in this category.
Coma
Wide open coma is pretty strong. Stopping down to f/2.8 improves the performance significantly, but it takes stopping down to f/4.0 for good performance.
This is not a lens I would recommend for astrophotography at wider apertures and for city scapes at night it is best to stop down to f/4.0 or further.
100% crops from extreme corner, focused on corner, A7rII
Distortion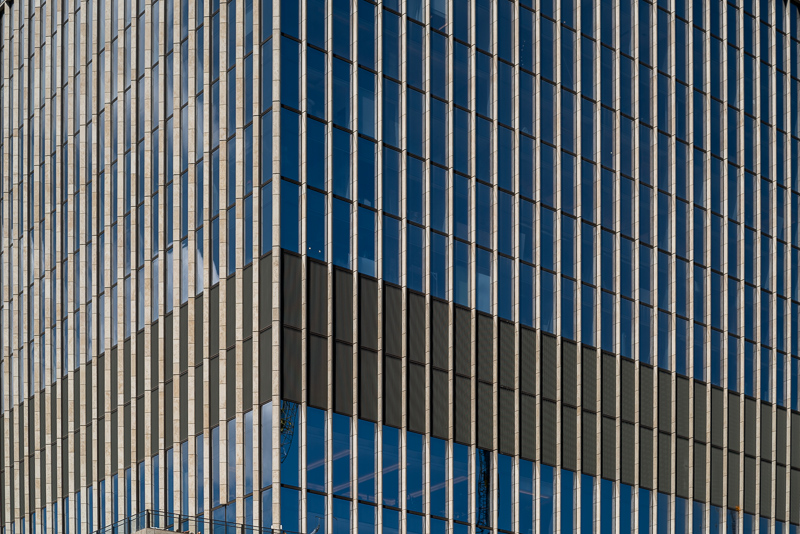 There is a very slight amount of barrel distortion which will hardly be field relevant. For such architecture shots you can correct it by dialing in +2 in Lightroom/Camera raw.
Bokeh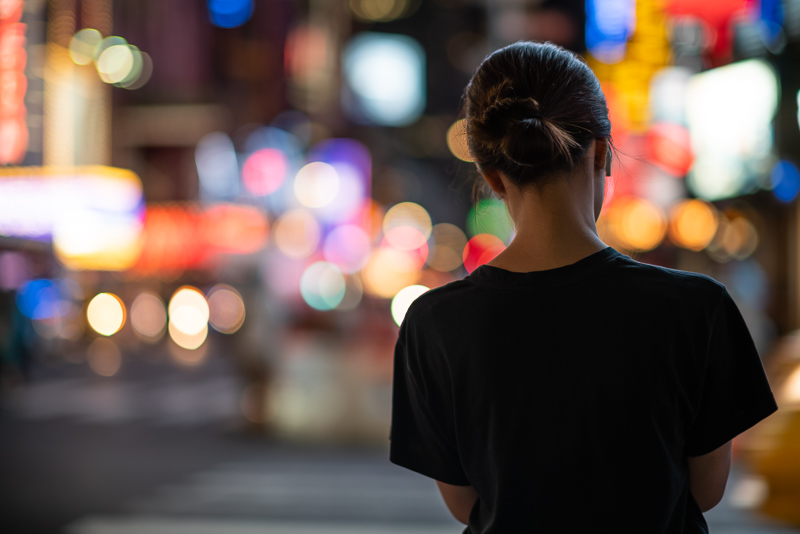 If you consider getting a 75mm 1.25 lens this is probably the most interesting topic to talk about. The short version: it is good.
But let us have a look at how it works at different distances.
When you are close to your subject the bokeh is very smooth, which is the case for most lenses: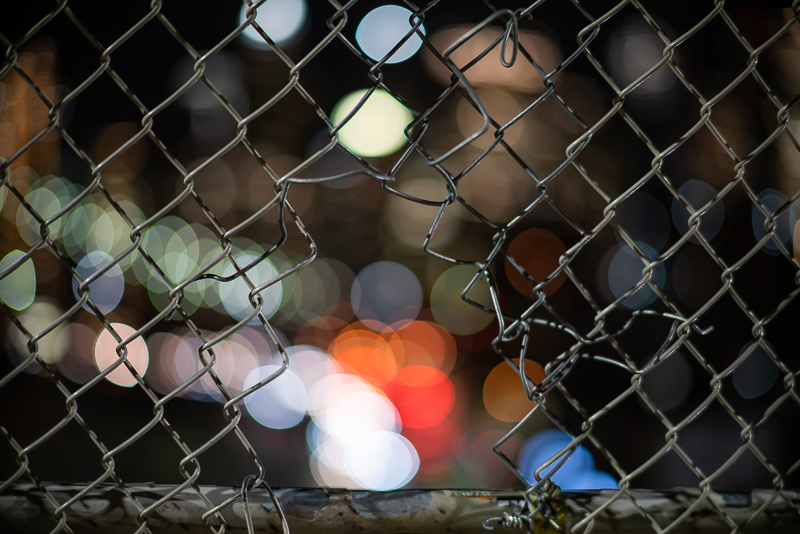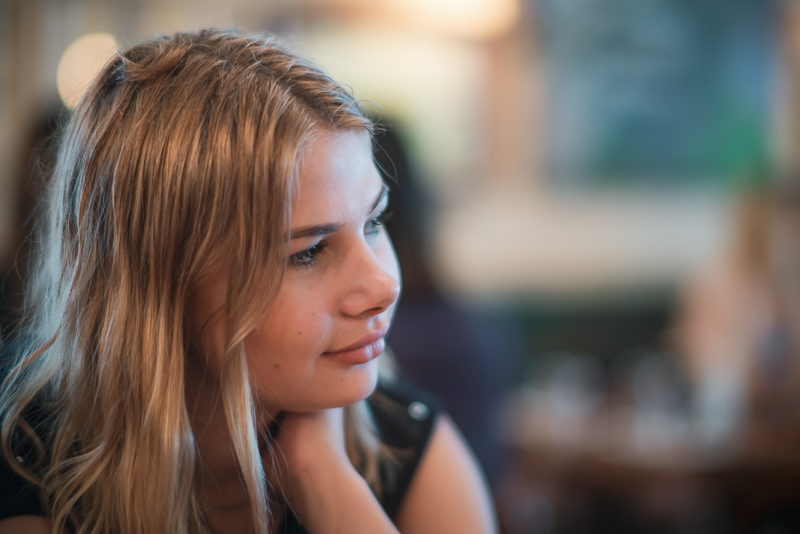 When focusing on something a bit further away it looks good with low outlining: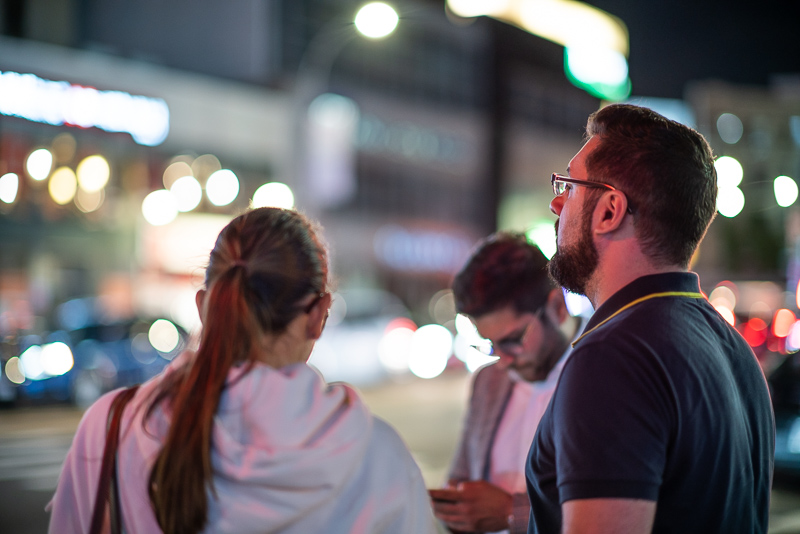 At longer distances it still looks pleasing to my eyes, but on closer inspection you will notice the highlights now show some more structure, sometimes even an inner cirlce (we also saw that with the 28mm 1.4 FE+):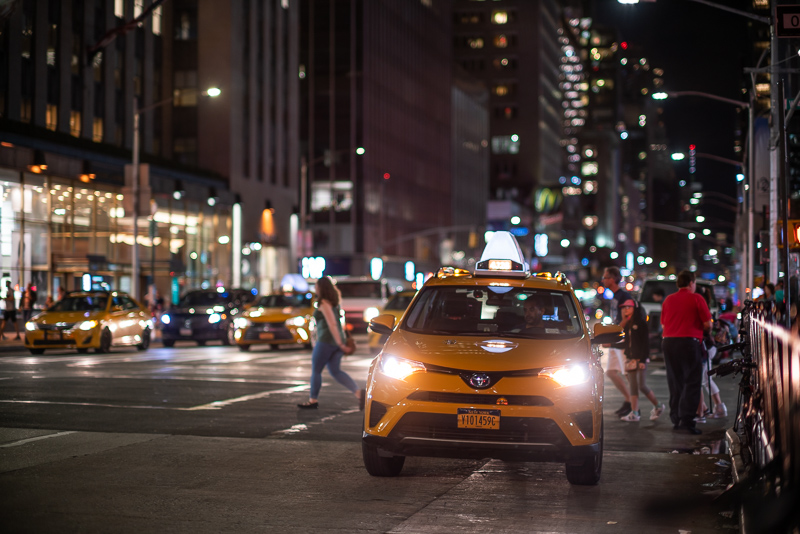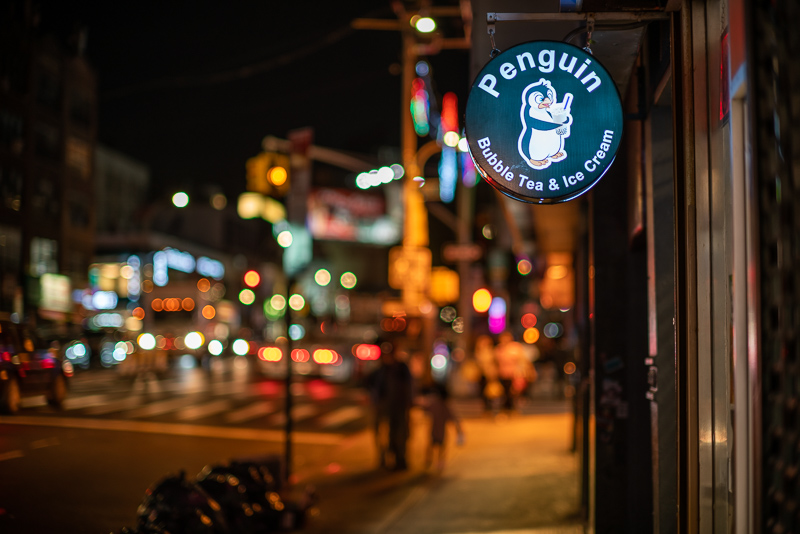 I think the lens delivers in this category, but as this is a personal matter best have a look at the sample images to decide for yourself if you like what you are seeing.
Sunstars
Unlike the 7Artisans 28mm 1.4 FE+ this 75mm 1.25 features 12 aperture blades, like some of the newer Voigtlander lenses.
And actually this might be the best designed diapraghm I have ever seen: it stays rounded from f/1.4 to f/2.8 and after that is straight. So you get nice round bokeh highlights slightly stopped down and at the same time beautiful sunstars stopped down further.
Can I have this diaphragm in all of my lenses please?
90% crops from center, A7rII
Chromatic aberration
lateral
100% crops from extreme corner, A7rII
There are only minor lateral CA visible that are easily corrected either in camera (for Jpegs) or in a raw developer like Lightroom by one click.
longitudinal
50% crops, A7rII
In close up scenarios you can see a noticeable amount of green and magenta outlining. Naturally this goes away on stopping down, but even at f/4.0 there are still traces left.
In very demanding scenes like the one below you can spot loCA even in smaller prints, but this is still in line with what is to be expected from a very fast yet compact lens like this.
Focus shift
50% crops, A7rII
When stopping down the plane of optimal focus noticeably shifts to the back, so you have to focus a bit closer for best performance. I recommend focusing at working aperture at all distances with this lens to get best results.
Alternatives
Manual Focus
Voigtlander VM 75mm 1.5 Nokton:
This lens hit the market at pretty much the same time. It is lighter, sharper and contrastier. The bokeh might not be as smooth at times (hard to say without direct comparison), but it is nevertheless very nice.
If you don't mind the 2 to 2.5 times higher price tag this lens is surely worth a look.
buy from amazon.com | amazon.de | B&H | ebay.com | ebay.de for $999 (affiliate links)
MS Optics 73mm 1.5 Sonnetar:
A rather rare and unusual lens. It has a very dreamy look at maximum aperture. If you are after that or you are looking for something "unique" this might be for you.
Also only weighs 1/3rd of the 7Artisans 75mm 1.25.
buy from JCH | ebay.com (affiliate link) for $1100
Voigtlander VM 75mm 1.8 Heliar:
Phillip and I have used it in the past and neither of us really liked it. Better get the VM 75mm 1.5 or the 7Artisans 75mm 1.25.
buy from amazon.com | amazon.de | B&H | ebay.com | ebay.de for $699 (affiliate links)
Leica-M 75mm lenes:
There are several Leica-M 75mm lenses with maximum aperture of f/1.25, f/1.4, f/2.0, f/2.4 and f/2.5 available. These lenses cost 3 to 30 times as much and I have no personal experience with them.
buy from amazon.com | amazon.de | B&H | ebay.com | ebay.de (affiliate links)
Fast legacy 85mm lenses:
Canon used to make 85mm f/1.2 lenses for FD mount. I am not sure these are optically better and they are more expensive used than this 7Artisans 75mm 1.25 is new.
Auto Focus
There are no 75mm AF lenses available so instead we will have a look at some 85mm lenses here.
Sony FE 85mm 1.4 GM:
This is still the gold standard for me when it comes to portrait lenses. Enough said.
buy from amazon.com | amazon.de | B&H | ebay.com | ebay.de for $1799 (affiliate links)
Viltrox 85mm 1.8 FE (review coming soon):
Your cheapest native AF option in the FE system. It looks like a nicely balanced lens despite a few flaws. Best wait for the review to get an in depth opinion on this one.
buy from amazon.com | amazon.de | B&H | ebay.com | ebay.de for $379 new (affiliate links)
Sony FE 85mm 1.8:
This seems to be the fastest focusing 85mm lens for the FE system these days. So if this is important to you it might be the best lens for you.
buy from amazon.com | amazon.de | B&H | ebay.com | ebay.de for $548 new (affiliate links)
Conclusion
good

bokeh

sunstars

distortion

build quality

size

price

average
not good

performance at f/1.25 at distances < 3.0 m

flare resistance

correction of longitudinal CA

coma correction

focus shift
This is one of these lenses where the whole of the lens is probably greater than the sum of its parts, which makes an evaluation not an easy task.
What does this mean? In many categories the performance is not as good as one would hope for, especially the resolution at f/1.25 at focus distances < 3.0 m. I found it really hard to properly focus the lens here at maximum aperture.
Furthermore we have quite noticeable focus shift (as this lens is supposed to be a "Sonnar" design this does not come as a surprise though) which will especially hurt the rangefinder users.
Longitudinal CA – while not excessive – are also on the high side and neither coma correction nor flare resistance at wider apertures are nothing to write home about.
It also is not a lens for beginners, I think for those it might be better to get one of the cheaper 85mm AF options. Especially with eye AF it is easier to get satisfactory results with these AF lenses.
Yet at the same time I like the pictures I took with this lens quite a lot: the bokeh is undistracting and smooth and the contrast at f/1.25 is good enough to give nice subject separation.
Compared to other lenses as fast it is also compact and comes at a very reasonable price.
A special mentioning deserves the aperture diapraghm: this is the best I have seen in any lens yet. It features 12 blades (like we also see in some newer Voigtlander lenses) but they are rounded from f/1.4 to f/2.8 and straight afterwards. This allows for smooth, round highlights slightly stopped down (where the Voigtlander lenses fail) and beautiful sunstars stopped down further (where pretty much all the lenses with 7, 9 or 11 blades, so almost all current Nikon, Sony, Canon and Sigma lenses, fail).
I would really love if other manufacturers would adopt this kind of diaphragm design.
You can get this lens on amazon.com/amazon.de, B&H or ebay.com/ebay.de for about $449/499€ (affiliate links)
Sample Images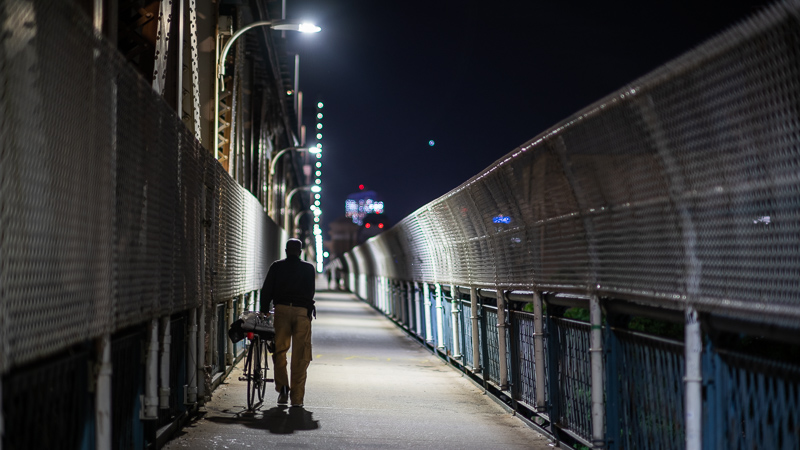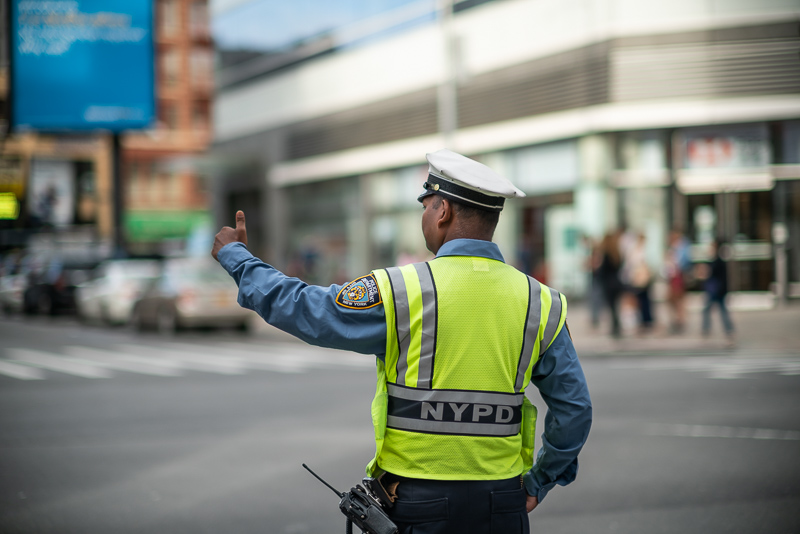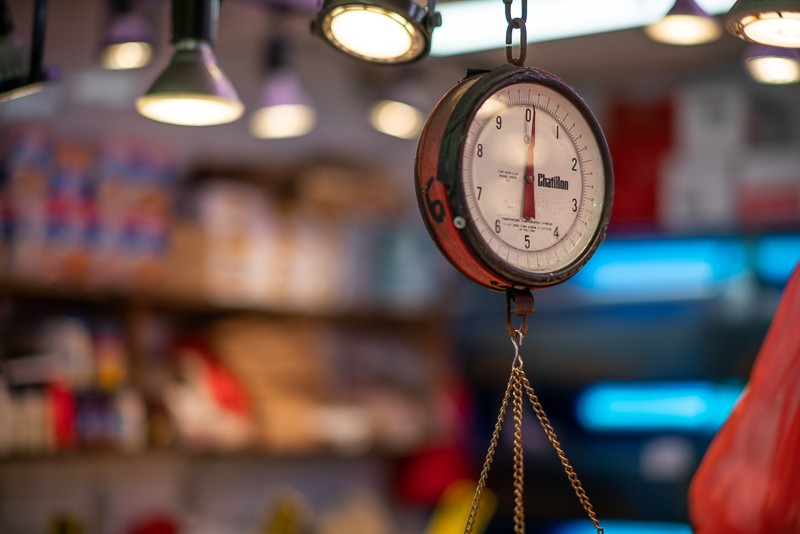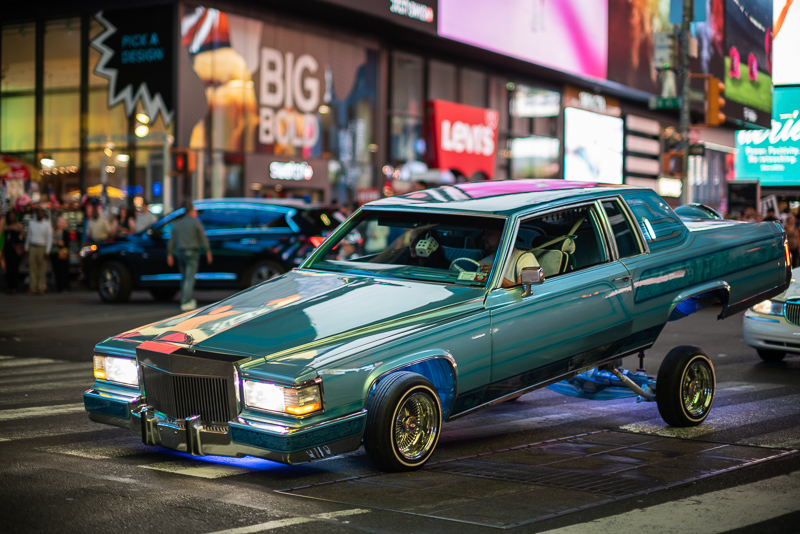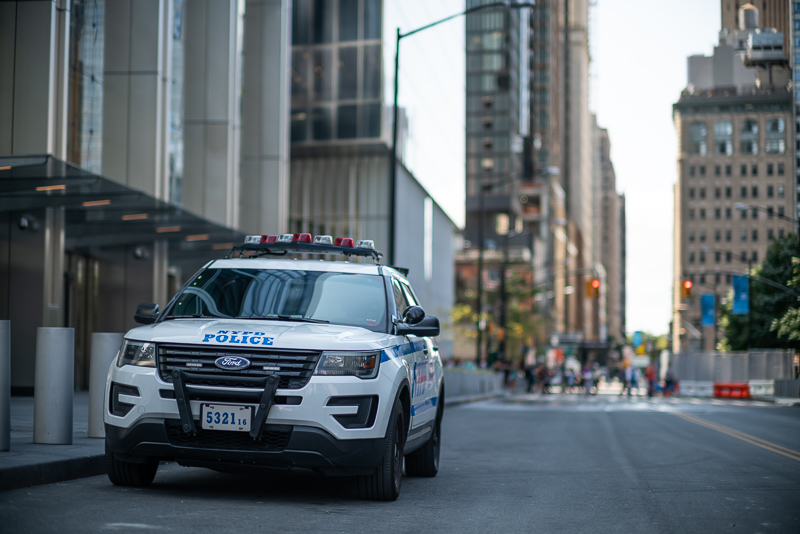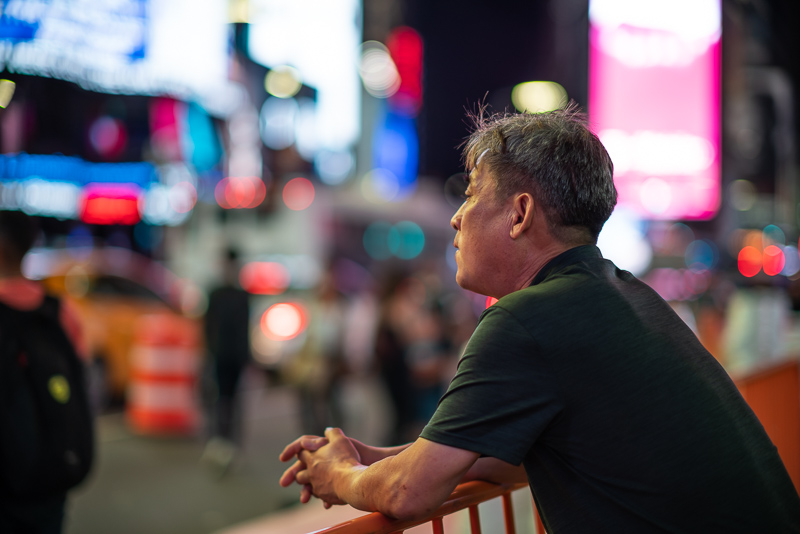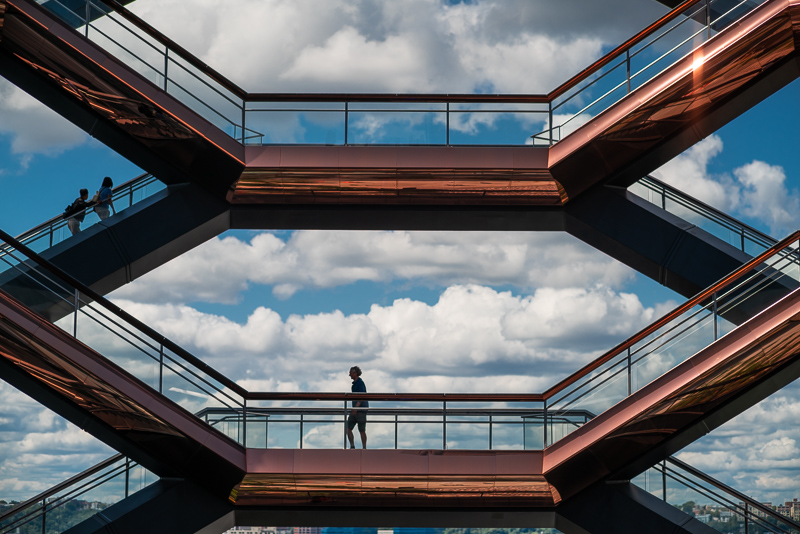 Most of the sample images in this review can be found in full resolution here.
Further Reading
Support Us
Did you find this article useful or just liked reading it? Treat us to a coffee!


via Paypal
The following two tabs change content below.
My name is Bastian and I am your expert here when it comes to ultra wide angle lenses, super fast portrait lenses (ranging from a 50mm f/0.95 to a 200mm f/1.8) and I also have reviewed way too many 35mm lenses. Don't ask me anything about macro or wildlife shooting though.