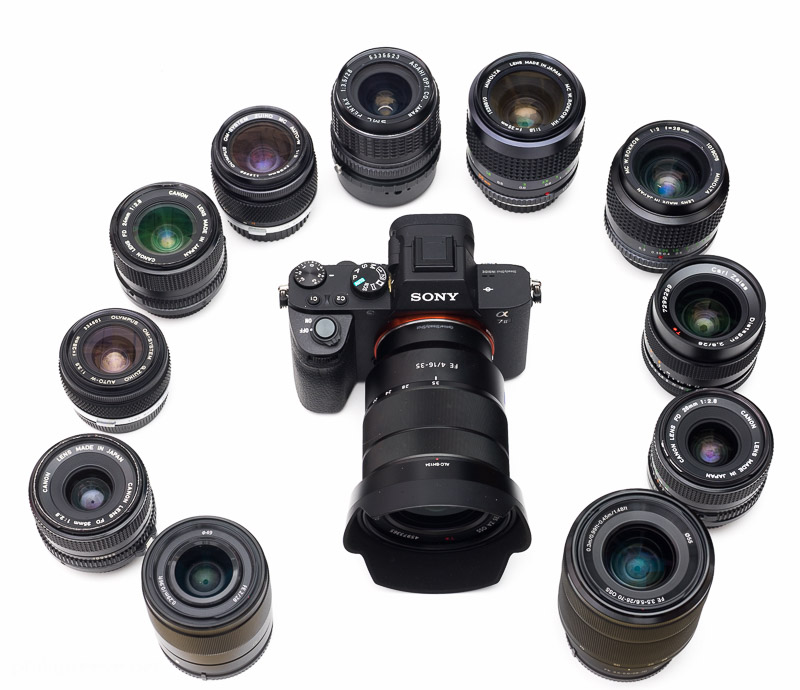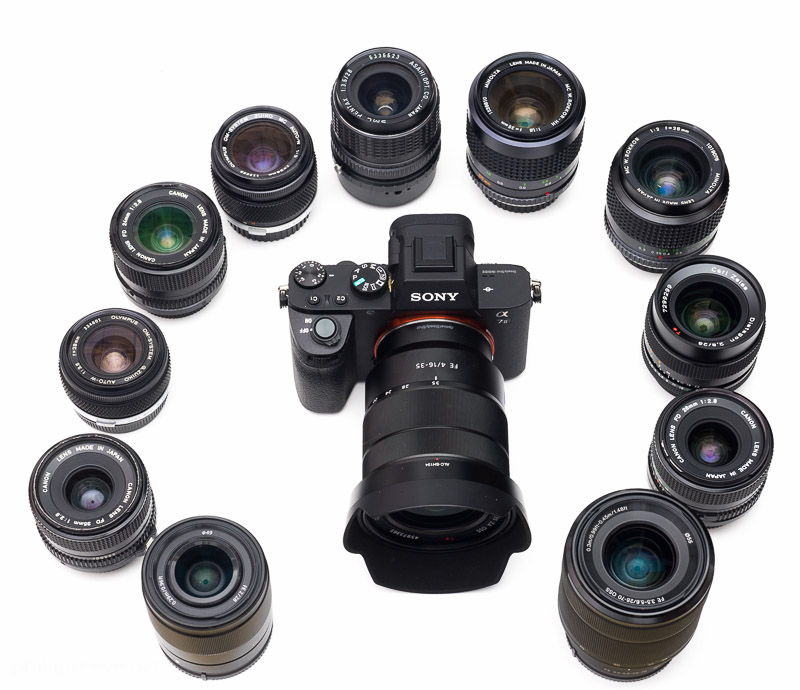 We summarize our experience with all the native Sony E-mount wideangle lenses and a few manualones in the 20-35mm bracket to give you a compact resource for choosing the right lens for your Sony a7.
We have no association with any manufacturer apart from occasionally loaning a lens for a review. Before any short introduction we tell you how long we have used a lens and if we have borrowed it from a manufacturer. But in most cases we have bought the lenses on the market. If you want to support our independent reviews please consider using one of the affiliate links. It doesn't cost you anything and helps us a lot.
This guide has not been updated in a long time, best have a look at our general FE guide which contains all of the lenses recently released until we find the time to update this piece.
For lenses below 21mm check out our guide to ultra-wideangle lenses for the Sony a7.
If we have left any question unanswered please leave a comment and we will do our best to answer it.
If you purchase the lens through one of the affiliate-links in this article we get a small compensation with no additional cost to you. 
Sony FE 4/16-35 ZA OSS
Status: Phillip reviewed a loaner from Sony and bought his own copy more than a year ago. He uses it regularly. Jannik owned but sold it in favor of the Loxia 2.8/21.

Jannik: A lovely lens with decent image quality and effective image stabilization. Personally, I tend to shoot always too wide with such a zoom lens although I miss it's great versatility.
At f/4 the center is excellent across the zoom range, for best corners I would stop down at least to f/5.6, better f/8 where they are quite good.
Pronounced distortion at the ends, average vignetting and annoying ghosting for some scenes but fine most of the time.
This is neither a light nor a small lens but it isn't huge either. Build quality is good.
A very versatile lens: It covers a very wide focal range with good optical quality and thanks to the stabilizer even on the a7 one can shoot before sunrise without a tripod. The price is significant but justified.
518g | $1348 | full review |  sample images
buy from Amazon.com | Amazon.de | B&H photo  (affiliate links)
Continue reading User-Guide to wide-angle lenses for Sony a7 a7ii a7rii →