Introduction
The earlier Samyang lenses didn't really impress me: dinky casing, lack of controls and severe issues with sample variation. This Samyang FE 24mm 1.8 AF was the first of a new generation of Samyang AF lenses though: customizable switch, focus hold button, rubber gasket and vastly improved materials. Did they finally hit the mark? Let's find out in this review!
Sample Image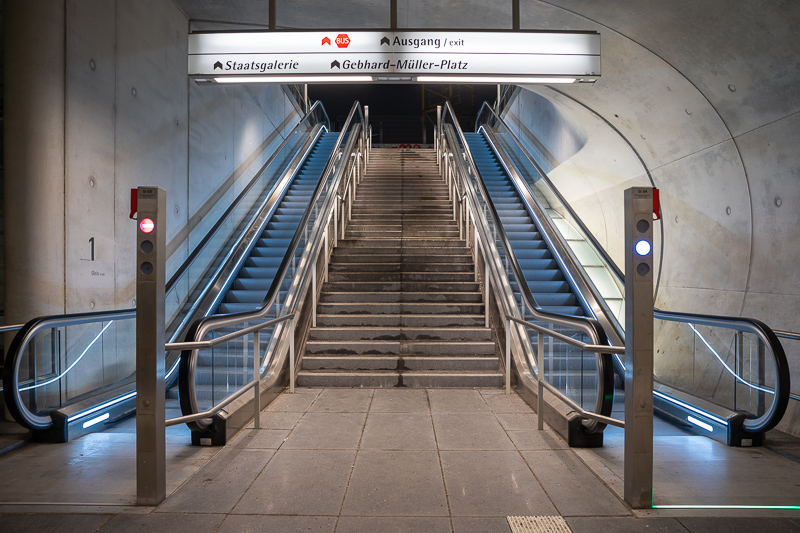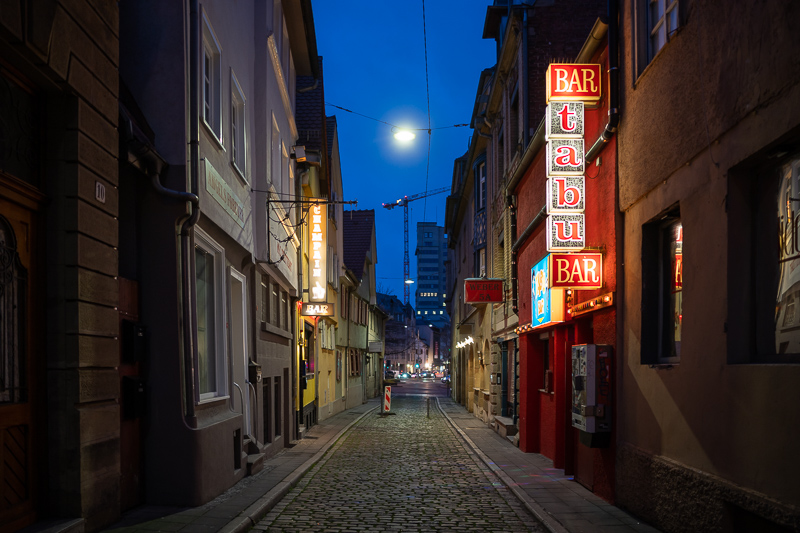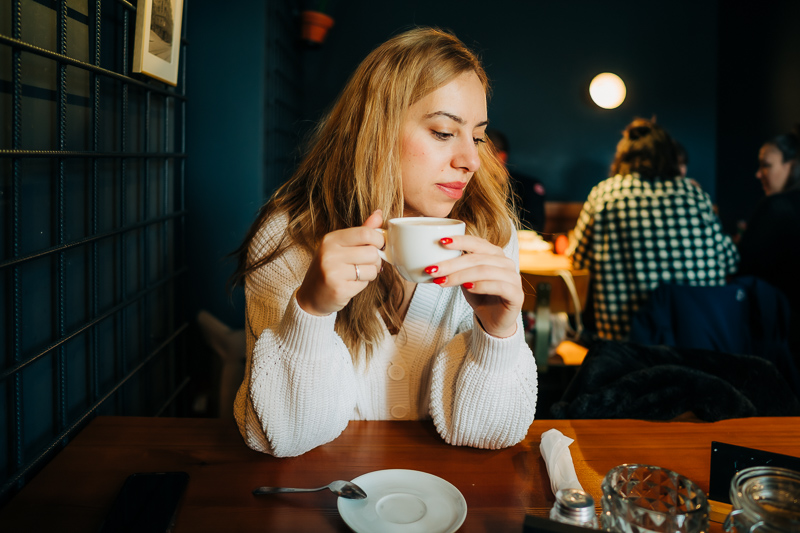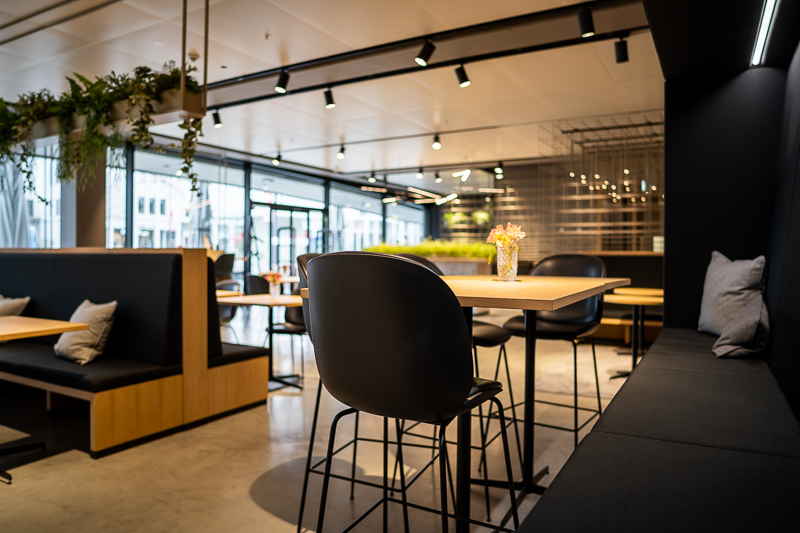 Most of the sample images in this review can be found in full resolution here.
Specifications
The Samyang FE 24mm 1.8 AF has the following specifications:
Diameter: 65 mm
Field of view: 83.7° (diagonally)
Length: 72 mm
Weight: 227g (without hood and caps)
Filter Diameter: 58 mm
Number of Aperture Blades: 9 (mostly straight)
Elements/Groups: 11/8


Close Focusing Distance: 0.19 m
Maximum Magnification: 1:4.4 (measured)
Mount: Sony E
buy from Amazon.com | Amazon.de | B&H | ebay.com for $399 (affiliate links)
Disclosure
The Samyang 24mm 1.8 AF was kindly provided free of charge by our reader Wladimir P. from Hamburg for reviewing purposes, thanks a lot!
Handling/Build Quality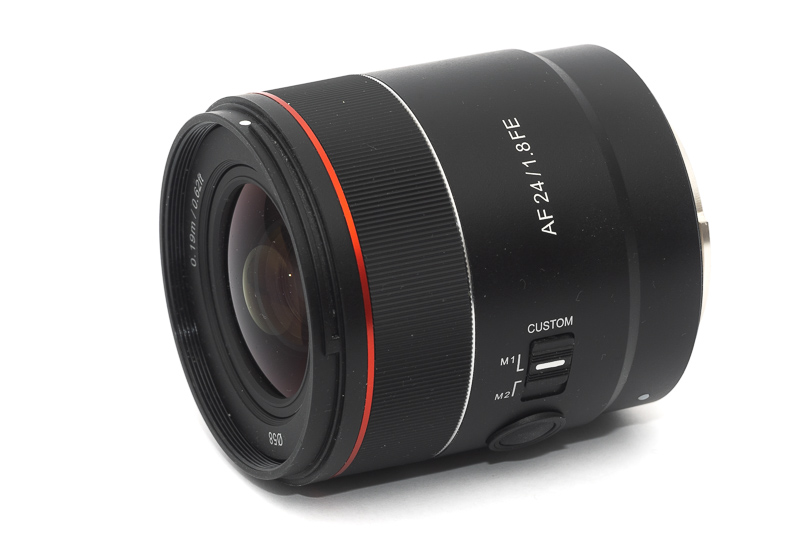 In terms of build quality the Samyang 24mm 1.8 AF is a huge step up from the Samyang 18mm 2.8 AF I previously reviewed.
The by-wire focus ring has a nice resistance and turns 180° from the minimum focus distance of 0.19 m to infinity. It is also a bit more responsive compared to the 18mm 2.8 AF but you can still sometimes notice the "steps".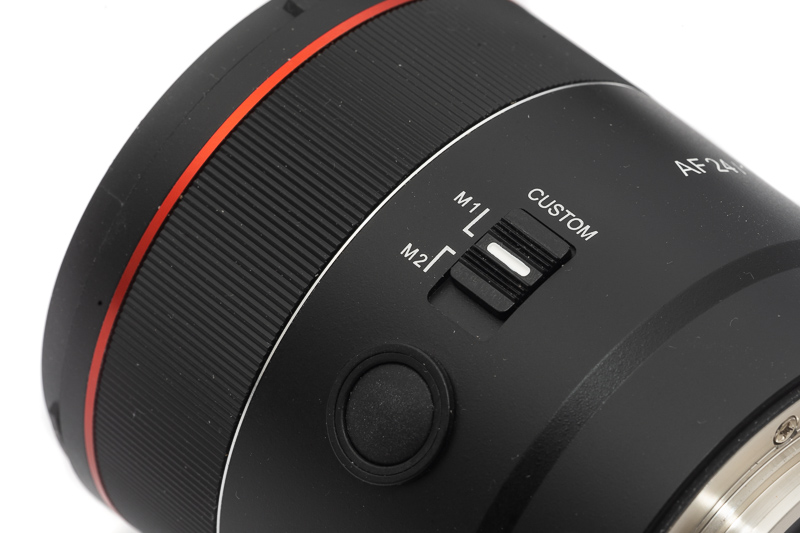 This 24mm 1.8 also feature a customizable switch and a lens button. When setting the switch to M2 you can use the focus ring to change the aperture. With the Samyang lens station this switch can be reprogrammed though and turned into an AF/MF switch (which would be my preferred choice).
The improvements don't stop here: the material of the casing feels way nicer than that of the earlier Samyang AF lenses. It is slightly structured and matte, so doesn't attract fingerprints as easily.
This is also true for the lens hood, which is made of slightly thicker plastic now. It can still be attached reversed to take up less space.
Being an AF lens the Samyang 24mm 1.8 AF of course features electronic contacts to communicate with the camera.
I wasn't happy at all with the build quality of the earlier Samyang AF lenses – dinky and cheap were the terms I used – but this Samyang 24mm 1.8 AF marks a great improvement over those earlier lenses. Even a rubber gasket has been added at the bayonet.
AF performance
I am not shooting sports or fast moving animals/humans so if you want to know if the lens is fast enough for this or how it compares to other lenses in this segment you may have to look for a different review with a more detailed assessment of this aspect.
In everyday use I found the AF to be perfectly usable and also nearly silent.
Vignetting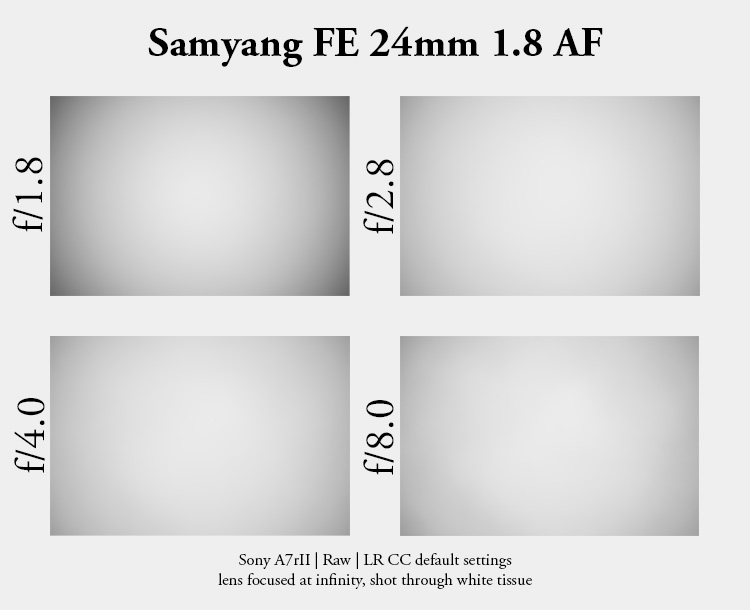 | | |
| --- | --- |
| f/1.8 | 2.7 EV |
| f/2.8-f/16 | 1.9 EV |
These are very interesting vignetting figures, at f/1.8 I measured 2.7 EV corner shading which improves to 1.9 EV at f/2.8 and stopping down further yields no additional benefit. Not only this behaviour but also these values are very similar to those of the Sony FE 24mm 1.4 GM and are generally in line for what is to be expected from a fast yet compact wide angle lens.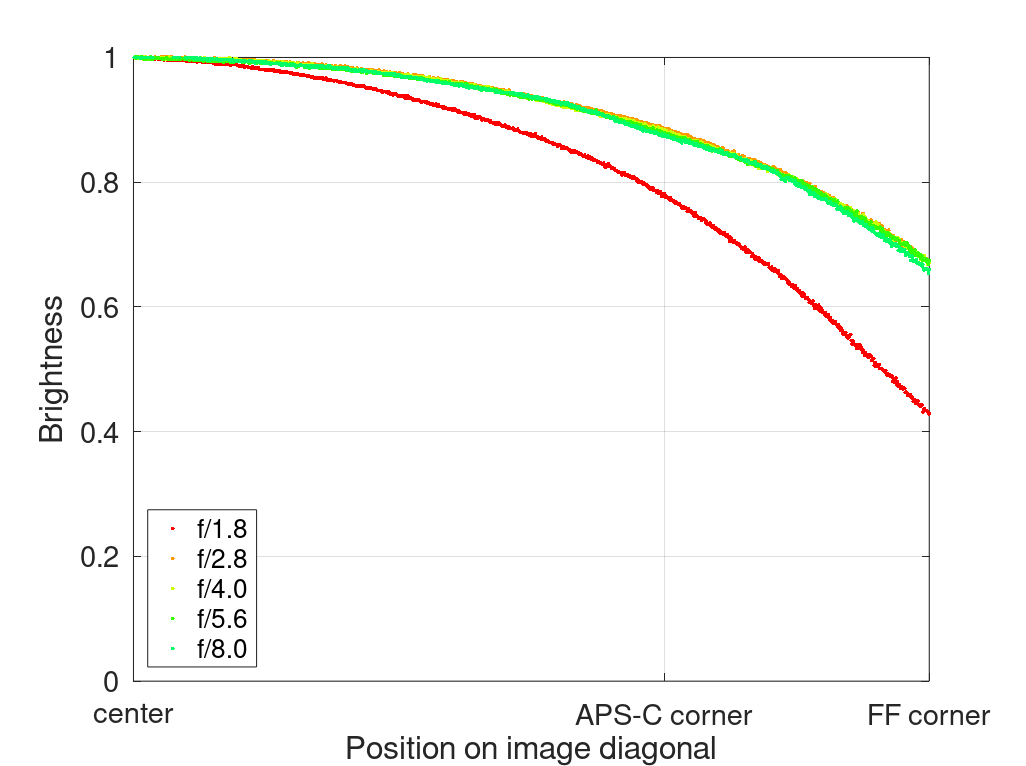 It is recommended to have a look at this article first to get an idea how this brightness graph works.
Sharpness
infinity (42mp Sony A7rII)
The center looks very good from f/1.8, but already the midframe area benefits from stopping down a bit. This is also true for the corners that show good contrast at wider apertures, but some finer details are lost until stopping down to f/4.0 to f/8.0.
The infinity performance at f/1.8 is not at as good as that of more expensive high end lenses like the Sony FE 24mm 1.4 GM at their maximum aperture, but this also was not to be expected.
I wouldn't mind using the Samyang at f/1.8 if needed and if you can stop down to f/2.8 to f/4.0 this leads to visible improvements, bringing the performance to very good levels across the whole frame.
portrait distance 0.9 m (42mp Sony A7rII)
For portraiture it isn't so important how flat the field is, it is more interesting to see what the sharpness is like when focused at different parts of the frame to take field curvature out of the equation.

We will be looking at 100% crops from the 42mp Sony A7rII.
f/1.8 <—> f/2.8
The Samyang 50mm 1.2 XP was a bit of a disappointment in this category, but the 24mm 1.8 shows the performance I expect of a complex modern lens.
This is good news if you are interested in using this lens for environmental portraits. I usually place faces or other detailed objects off-center for this, so a good performance in the midframe area is important to me here..
close 0.19 m, 1:4.4 (42mp Sony A7rII)

100% crops from center, A7rII, refocused for every shot.
A maximum magnification of almost 1:4 is pretty good for a fast 24mm lens (and even better than what the Sony FE 24mm 1.4 GM offers) but if you want really crisp results it might be a good idea to stop down to f/2.8 here.
Flare resistance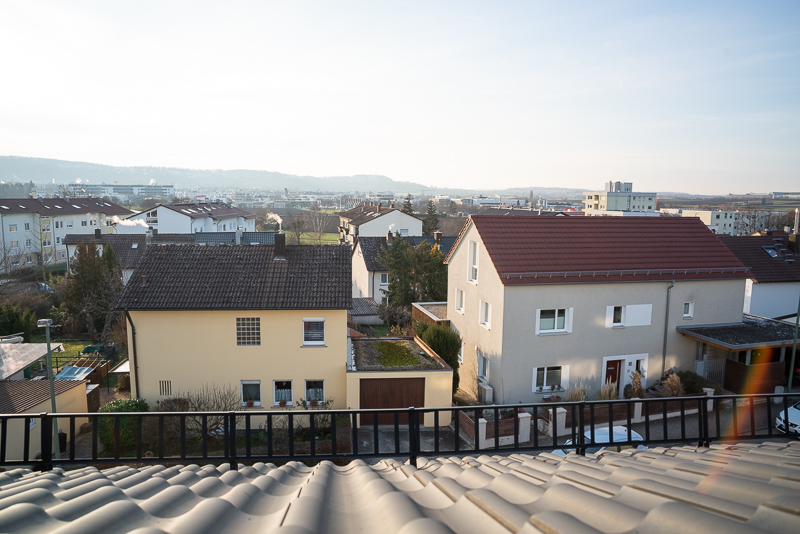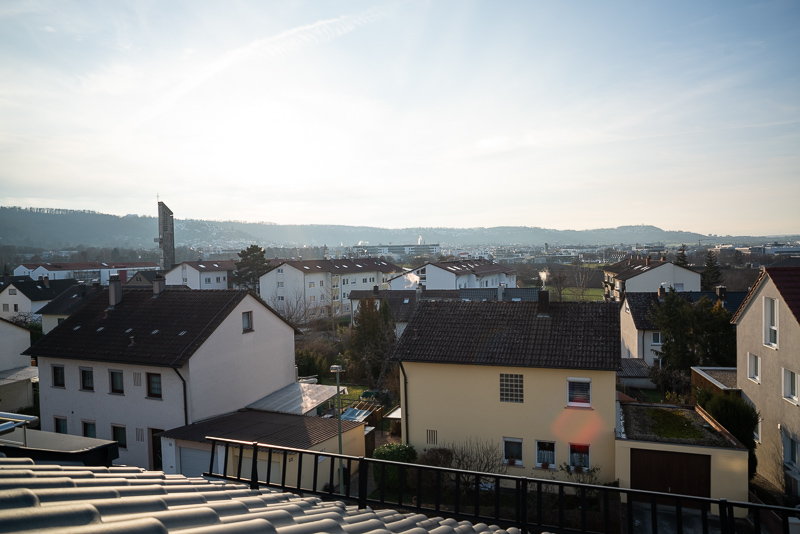 No matter whether with or without the lens hood I found the performance to be surprisingly good in this category.
There is a small red ghost that can appear and will turn into a rainbow/crescent artefact depending on the position of the strong light source in the frame, but this is about the worst that can happen and with slight reframing it was often possible to get rid of this completely.
Coma
Correcting Coma properly is something that seems to be pretty high on Samyang's list of design criteria. There is some Coma visible at f/1.8 but I wouldn't call it obstrusive and I don't think it would be in your way taking nice astrophotography pictures. A good performance for a lens with these parameters.
100% crops from extreme corner, Sony A7rII, focus on center
Distortion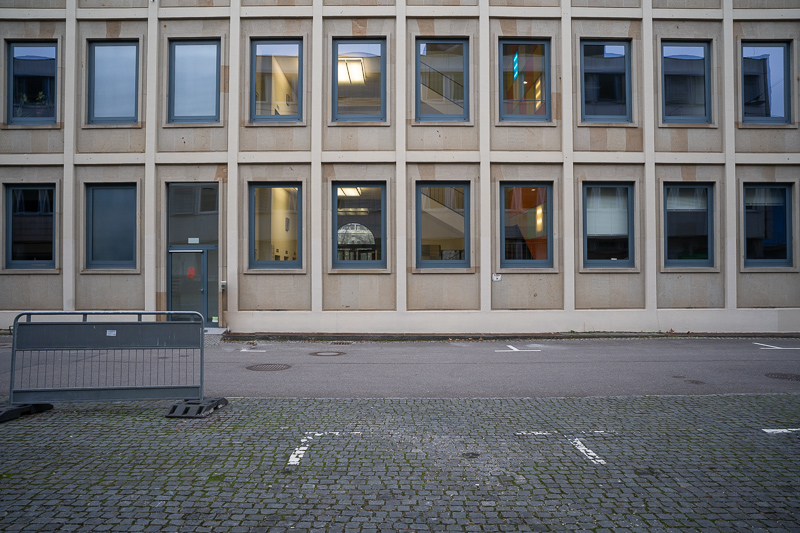 The distortion pattern of the Samyang 24mm 1.8 AF is noticeably wavy which is easily visible with straight lines running through the picture. As of the time I am writing this review (February 2023) there is surprisingly no Lightroom/CameraRAW correction profile available which is unfortunate for my workflow.
When you are only shooting Jpeg there is an embedded-in-the-lens profile available for correcting this though.
If you don't want to wait for Adobe's profile you can also make one yourself.
Bokeh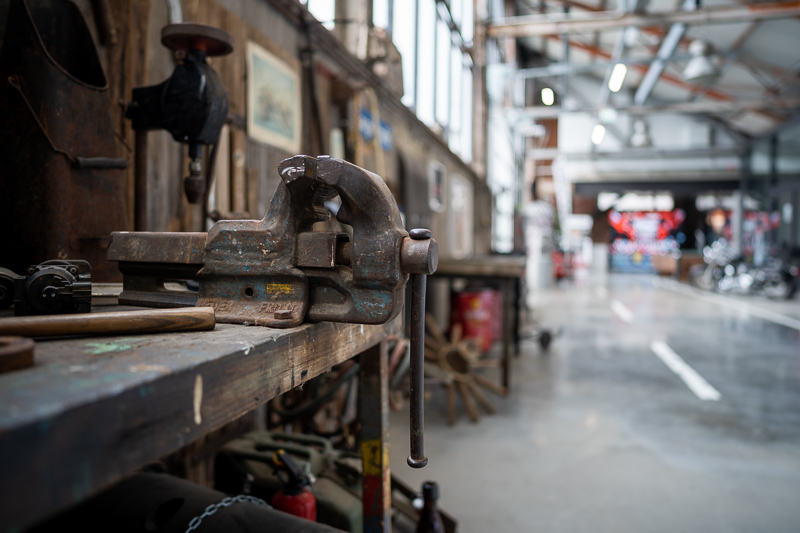 A fast 24mm lens allows for some interesting shots that can give a pretty cool impression of depth thanks to the combination of a wide angle view with some background bokeh – if used right.
If used wrong you will easily run into distorted objects and big noses though.
Close Distance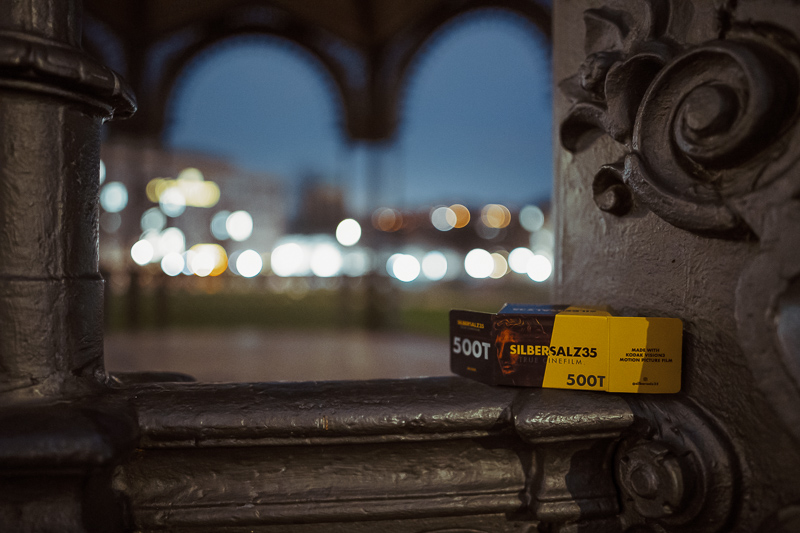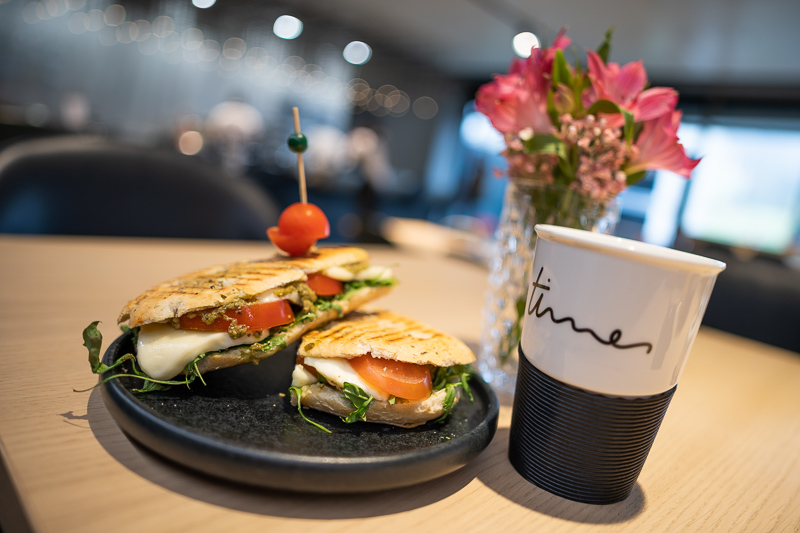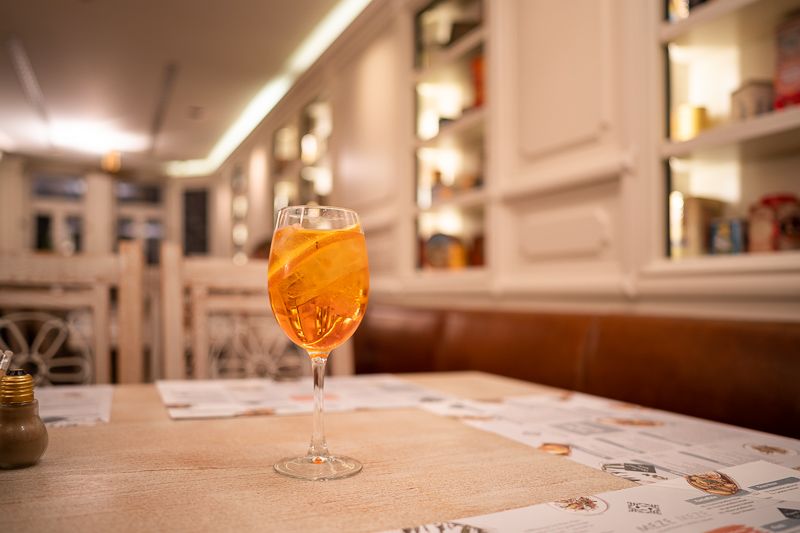 In close focus scenarios you can create very blurry backgrounds and the quality of the bokeh is also pretty good, similar to the Sony FE 24mm 1.4 GM actually and a clear step up from the older DSLR designs like the Nikon AF-S 24mm 1.4G.
The problem here is that one is often tempted to get even closer forgetting the issues that may cause.
The glass in the third picture already shows questionable perspective distortion even though it is still close to the center of the frame and my cat looks like she has T-Rex arms.
Mid Distance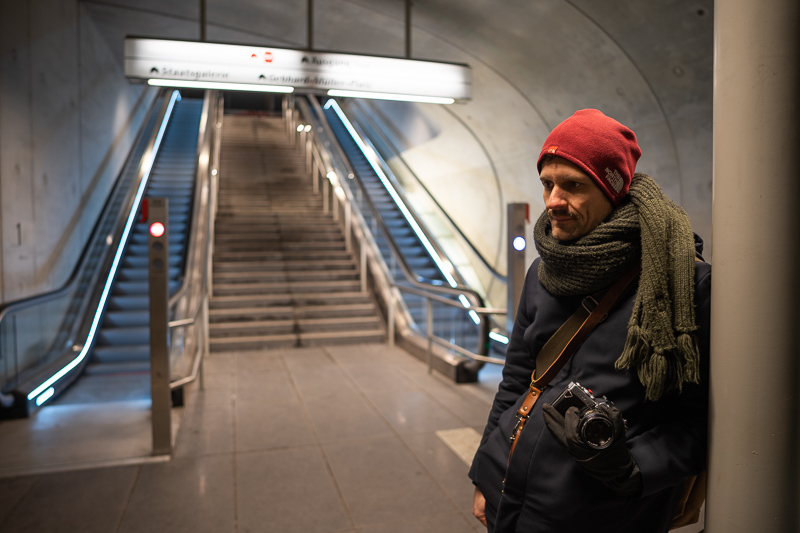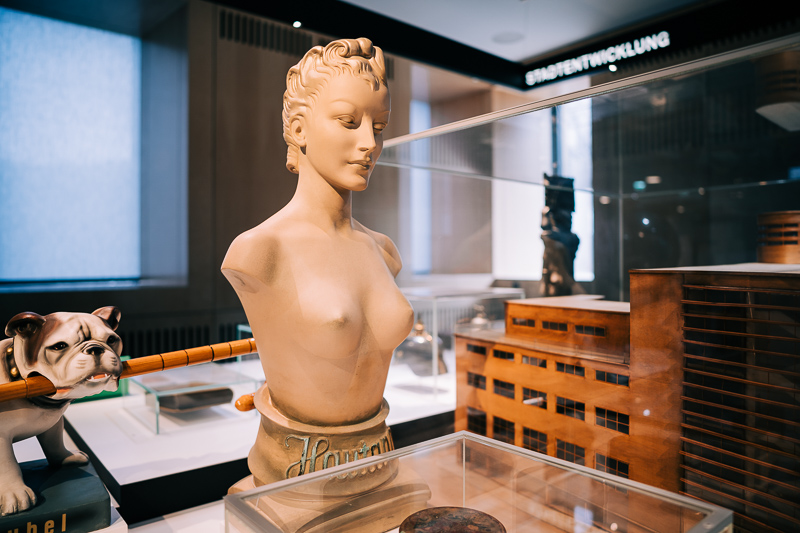 Mid distances are where I think fast 24mm lenses really shine for creating environmental portraits: while the backgrounds are blurred enough to create the illusion of depth they still give enough context to tell a story.
Also here the quality of the bokeh hardly leaves something to be desired.
Long distance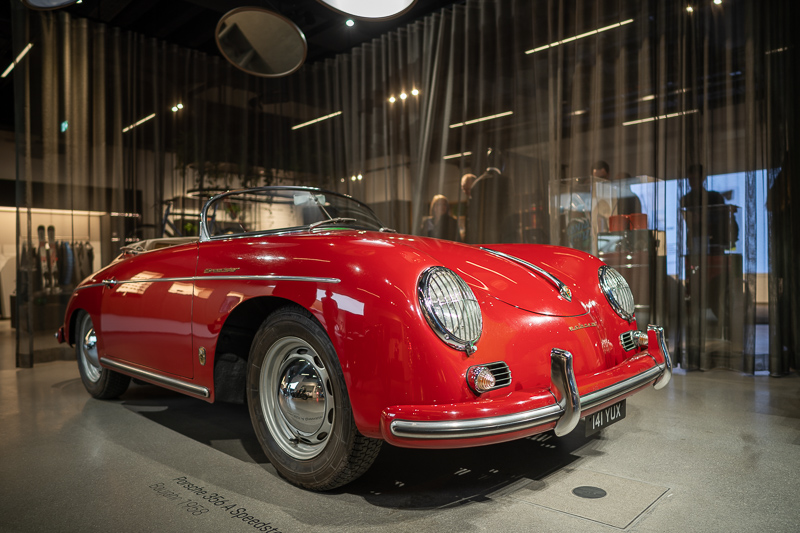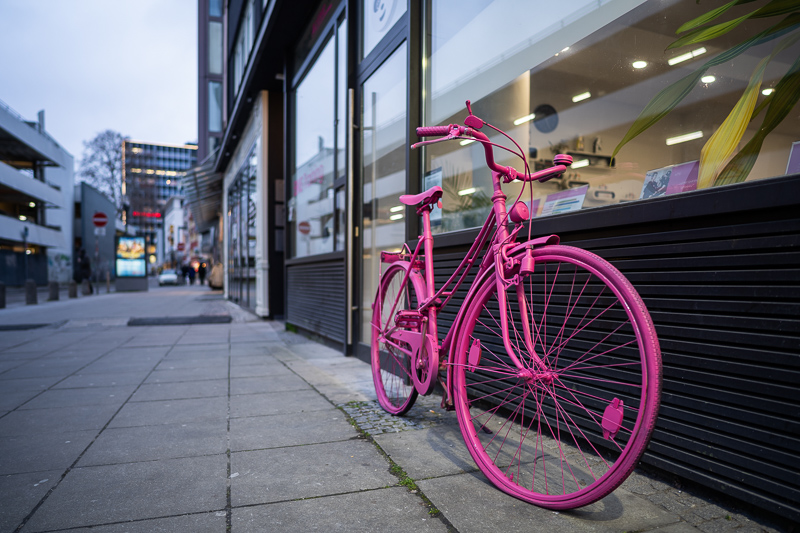 At longer focus distances the subject separation simply isn't that strong anymore and with objects like cars the perspective distortion easily leads to unnatural proportions. This is why I personally prefer having a fast 28mm or even better 35mm over a 24mm for these tasks.
But if you are looking for a fast 24mm lens, the Samyang 24mm 1.8 won't disappoint in this category.
Sunstars
Regular readers already know that an even number of aperture blades leads to distinct sunstars whereas this 24mm 1.8 is using 9 aperture blades.
Still, some lenses with 9 aperture blades produce pleasing to look at sunstars with an even length of equidistantly spaced rays, e.g the Sony FE 20mm 1.8G or the Nikon AF-S 20mm 1.8G (have a look at this article for further reference).
Unfortunately this is not the case here. The rays are frayed and have uneven lengths, something I personally find unappealing and also a sign of not so tight manufacturing tolerances for the aperture diaphragm.
Full pictures, Sony A7III
I haven't seen a Samyang lens with nice sunstar rendering yet, so I guess this is simply not something they deem important.
Chromatic aberration
lateral
The lens contains a correction profile for lateral CA which is automatically applied even to Raw files in Lightroom/CameraRAW so you will not be spotting any.
longitudinal
Sony A7rII | Samyang FE 24mm 1.8 AF | f/1.8 | MFD
The Samyang FE 24mm 1.8 AF is not free of longitudinal CA at wider apertures as in high contrast scenes you can encounter green and magenta outlining in the out of focus areas.
Sony A7rII | Samyang FE 24mm 1.8 AF | f/1.8
When looking very closely also purple fringing can be an issue: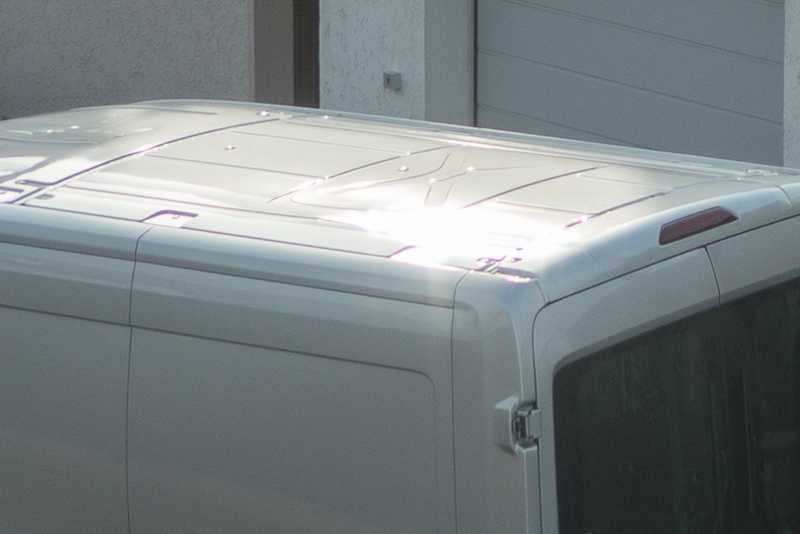 The performance is average for a 24mm f/1.8 lens and a little worse compared to the Sony FE 24mm 1.4 GM.
Alternatives
All the alternatives are covered in our Guide to 20-28mm wide angle lenses for E-mount, so I will only talk about the most obvious ones in detail here.
Sigma C 24mm 2.0 DG DN:
If nice build quality is important to you the Sigma lens might be what you are looking for. I didn't use this Sigma lens myself yet, from information I gathered online from trustful sources I expect better infinity sharpness at wider apertures and a bit higher vignetting. Unfortunately this Sigma lens also shows a high and wavy distortion pattern.
buy from Amazon.com | Amazon.de | B&H | ebay.com for $639 (affiliate links)
Sony FE 24mm 1.4 GM:
This is easily the best 24mm lens money can buy (in 2023) and you need a lot more money to buy it than the Samyang lens reviewed here. What do you get for spending one grand more? Better sharpness – especially at wider apertures, 2/3rds of a stop faster maximum aperture, better build quality (aperture ring), less distortion and nicer sunstars.
I honestly don't think most of these things will be visible in a lot of pictures so you are not giving up that much going for the Samyang lens here (the Sony is also almost double the weight at 445g vs 230g), but there are still reasons why the Sony is more expensive and some of you may care about those.
buy from amazon.com | amazon.de | B&H | ebay.com | ebay.de for $1398 (affiliate links)
Conclusion
good

sharpness (mostly)

pleasing bokeh

flare resistance

coma correction

handling (customizable controls)

size/weight

price

average

CA correction
build quality

not good

strong vignetting at f/1.8

wavy distortion
Seeing the Samyang 18mm 2.8 AF and this 24mm 1.8 AF side by side you notice that Samyang improved a lot in a matter of just a few years. Personally I used to avoid their AF lenses in the past because of their cheap feel and especially their lack of controls. So this Samyang 24mm 1.8 AF is the first Samyang AF lens I had in my hands that feels like a decently made lens and comparable to the basic Sony non-G or the Tamron E-mount lenses.
Samyang's approach to selling lenses is still to offer AF lenses that are lighter and at the same time cheaper than those of the competition. So don't expect materials matching the quality of the Sony GM or late Sigma lenses and don't expect the by-wire focus ring to feel as nice and be as responsive either.
That being said – as is already obvious from the table above – not many corners have been cut when it comes to the optical performance of this lens. Sharpness is generally good, yes some of the more expensive lenses are sharper, but it easily hits my "more than good enough" treshold, especially on the 24mp cameras.
Good coma correction and flare resistance in combination with nice appealing bokeh are making this a very capable allround lens that can be used for a wide variety of applications from landscape photography over astrophotography to environmental portraiture.
The list of negative aspects is a short one. Vignetting is high, especially at the maximum aperture, but at the same time it is not worse than the competitors, so we shouldn't complain too much here. The wavy distortion bothers me more, as there is no correction profile for Lightroom available yet, but I guess it will be added soon and it still wouldn't be a dealbreaker as it is possible to create your own.
The owner of this lens told me this is his second sample as the first one showed noticeably worse performance. So if you want one, buy it from a shop with decent return policy so you can check it for proper centering first. If you get a good sample of this lens though, I am pretty sure you will be very happy with it, as it is a well rounded lens with very good price/performance ratio.
buy from Amazon.com | Amazon.de | B&H | ebay.com for $399 (affiliate links)
Sample Images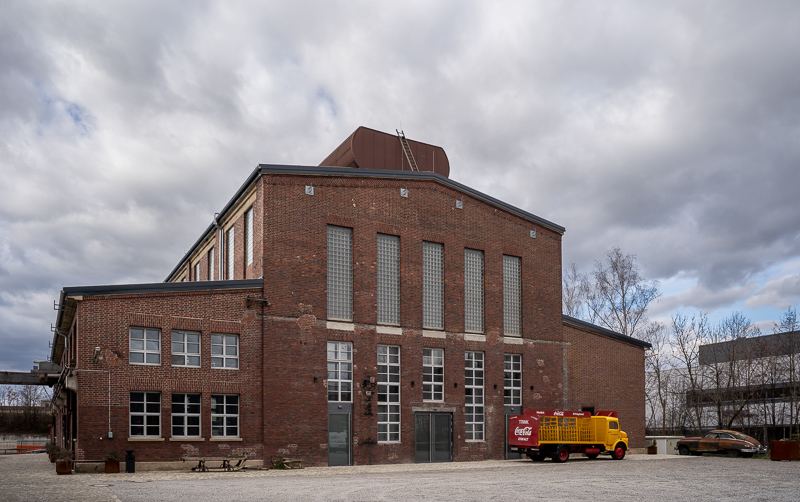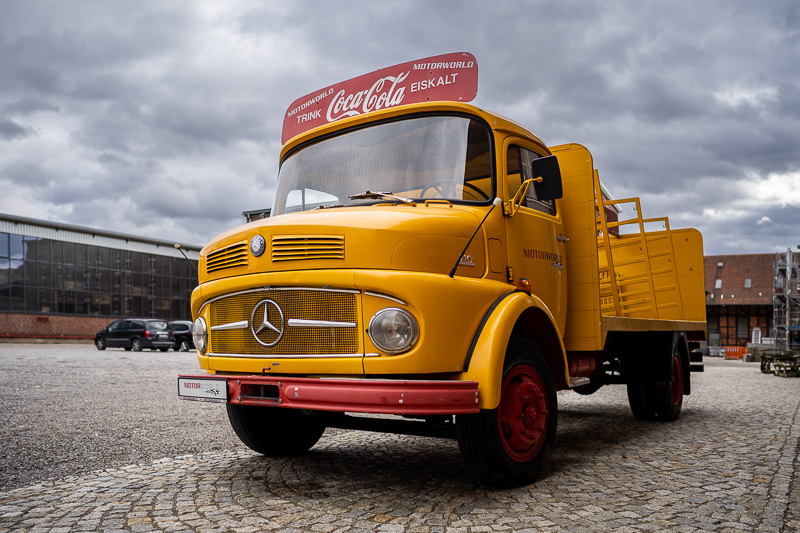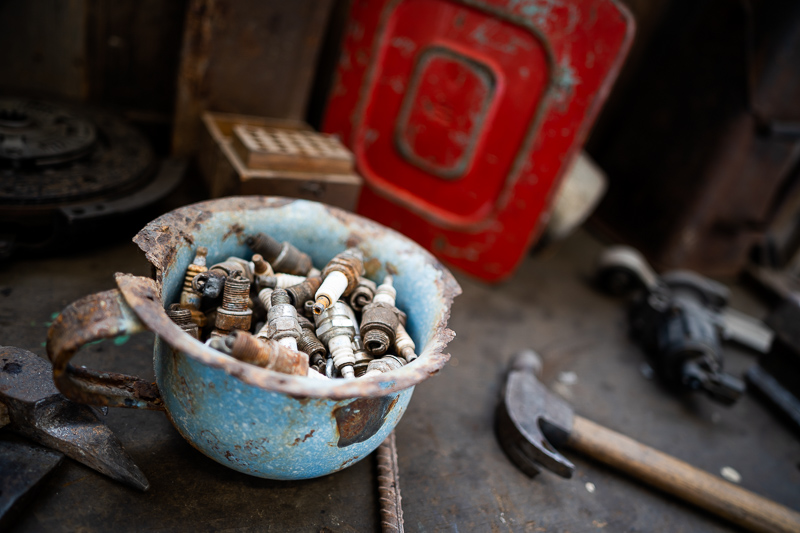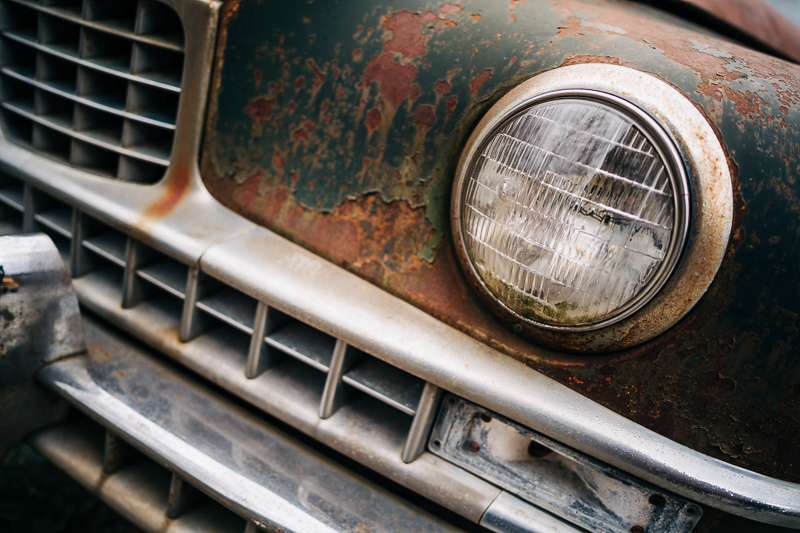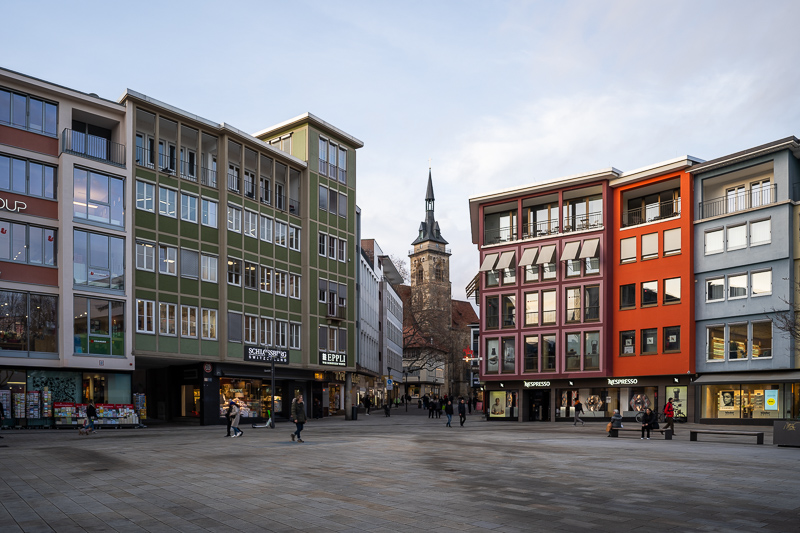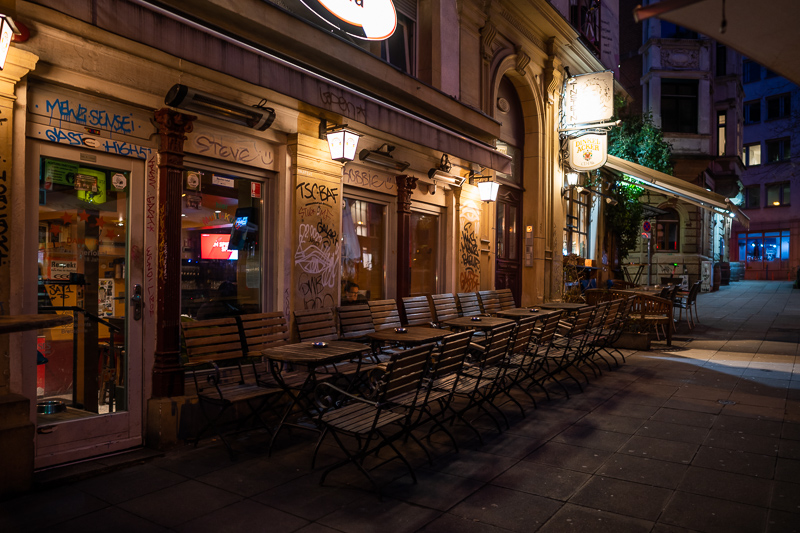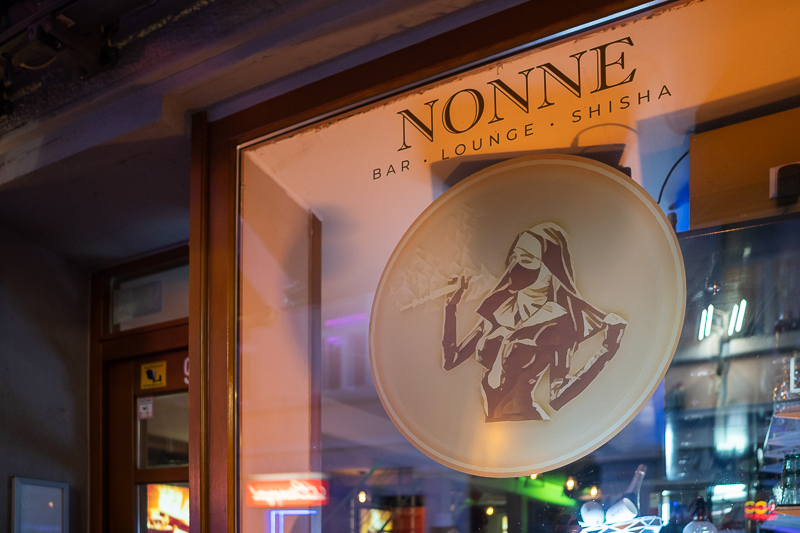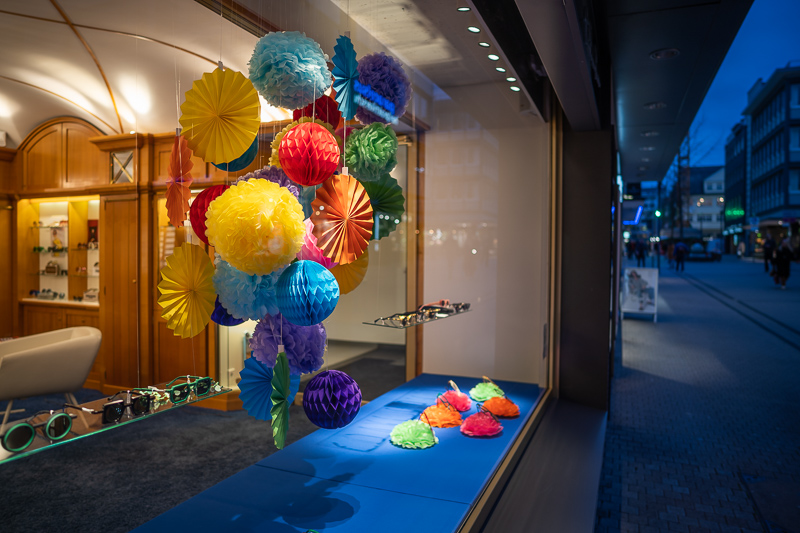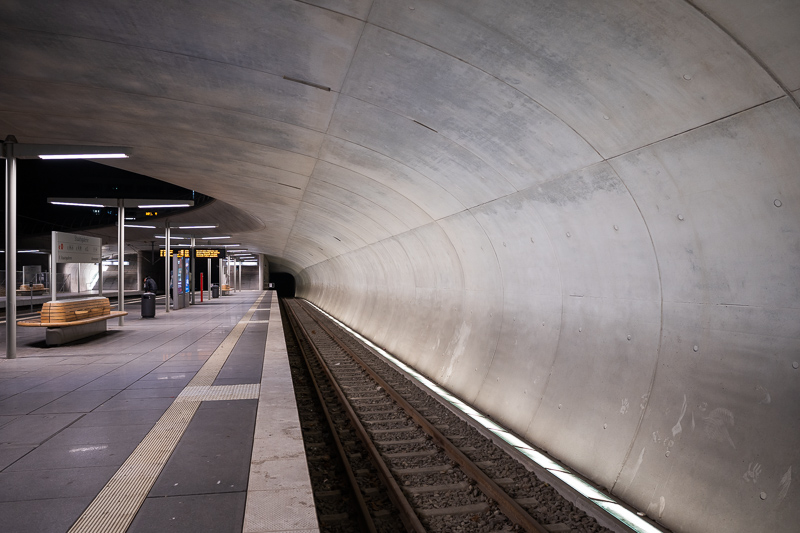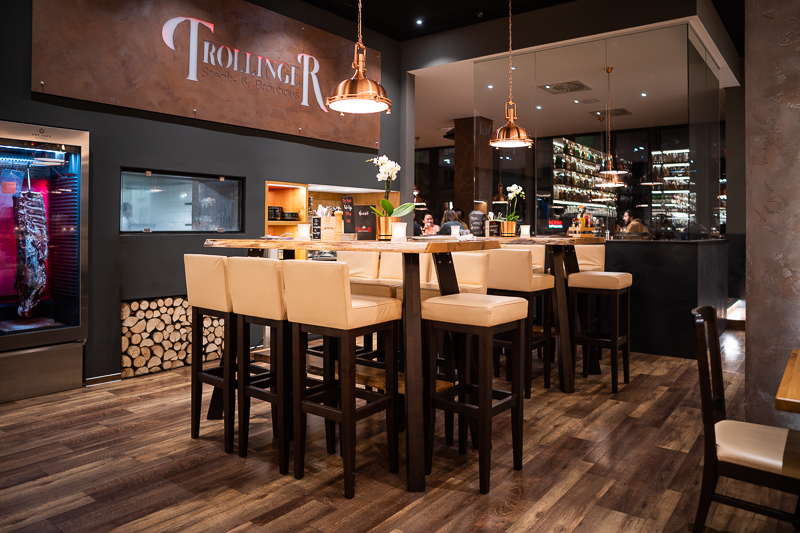 Most of the sample images in this review can be found in full resolution here.
Further Reading
Support Us
Did you find this article useful or just liked reading it? Treat us to a coffee!


via Paypal
The following two tabs change content below.
My name is Bastian and I am your expert here when it comes to ultra wide angle lenses, super fast portrait lenses (ranging from a 50mm f/0.95 to a 200mm f/1.8) and I also have reviewed way too many 35mm lenses. Don't ask me anything about macro or wildlife shooting though.